movies news
Indiana Jones 5 Trailer Releasing Soon Teases Director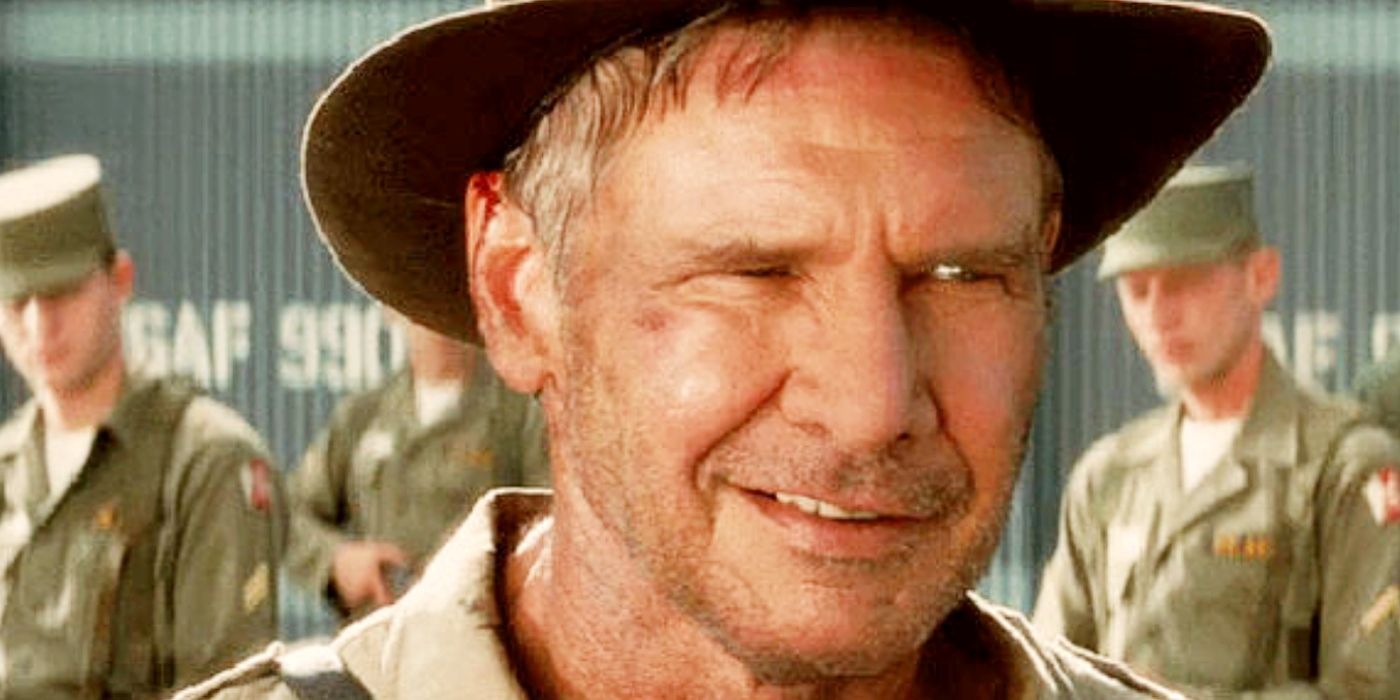 Director James Mangold teases that the first trailer for the highly-anticipated Indiana Jones 5, which is due out next summer, isn't far away.
Indiana Jones 5 director James Mangold confirms that the first trailer for the film will release soon. Set to hit theaters next summer, Indiana Jones 5 will see the return of Harrison Ford's swashbuckling archeologist after his last appearance in 2008's Indiana Jones and the Kingdom of the Crystal Skull. The highly-anticipated sequel, which is currently untitled, also sees the return of John Rhys-Davies' Sallah, in addition to introducing a host of new characters played by Mads Mikkelsen, Phoebe Waller-Bridge, Boyd Holbrook, Antonio Banderas, and Toby Jones, among others. The first poster for Indiana Jones 5 was released back in May, but no substantial promotional material for the upcoming film has been released since.
Replying to a fan on Twitter who inquired about when the next "promotional piece" will be released for the movie, director James Mangold teases that something for Indiana Jones 5 will be released in less than a month. Mangold's latest tweet comes only days after the director debunked Indiana Jones 5 test screening rumors. While his latest comment doesn't necessarily confirm that the piece of promotional material will be a trailer, it's fair to assume that it will be given the film's release date and post-production status. Check out Mangold's tweet below:
Related: Indiana Jones 5 Reveal May Destroy Your Short Round Return Hopes
What Indiana Jones 5 Could Be About
No official synopsis has been released for Indiana Jones 5 just yet, so the plot for the upcoming movie is really anyone's guess. That being said, set photos have provided a few hints about what could be in store for Ford's iconic hero. Some set photos have shown Ford with motion tracking dots on his face, suggesting the film could feature a sequence in which Ford is de-aged. Now 80 years old, Ford will obviously be playing a much older version of Indiana Jones this time around, so it would certainly make sense if the upcoming film de-aged him for select flashback scenes. There are also a number of new characters to account for, who will undoubtedly be playing important roles in the film's story.
Although not confirmed, it's been rumored that Mikkelsen could be playing the main villain in Indiana Jones 5. The actor is well known for his portrayal of various villains, having played unsavory characters in movies and shows like Casino Royale, Hannibal, Doctor Strange, and Fantastic Beasts: The Secrets of Dumbledore. While Mikkelsen's character still remains something of a question mark, producer Frank Marshall has confirmed that Waller-Bridge will be playing Jones' goddaughter Helena in Indiana Jones 5. In addition to his goddaughter, Jones will also seemingly be aided by longtime ally Sallah, who has previously appeared in Indiana Jones and the Raiders of the Lost Ark and Indiana Jones and the Last Crusade.
Characters played by Holbrook, Jones, and Banderas all remain somewhat mysterious, with no confirmation regarding how they may help or hinder Ford's hero. Indiana Jones and the Kingdom of the Crystal Skull went too far with its alien storyline for many viewers, meaning longtime fans may be hoping for a more grounded adventure this time around. Thankfully, Mangold's recent tweet confirms that fans hoping for more information on Indiana Jones 5 don't have much longer to wait.
Next: Every Indy Franchise Mistake Indiana Jones 5 Must Fix
Source: James Mangold/ Twitter
Source link