Movies news
42-Year-Old Former WWE Champion Says He Still Wants To Wrestle In 15 Years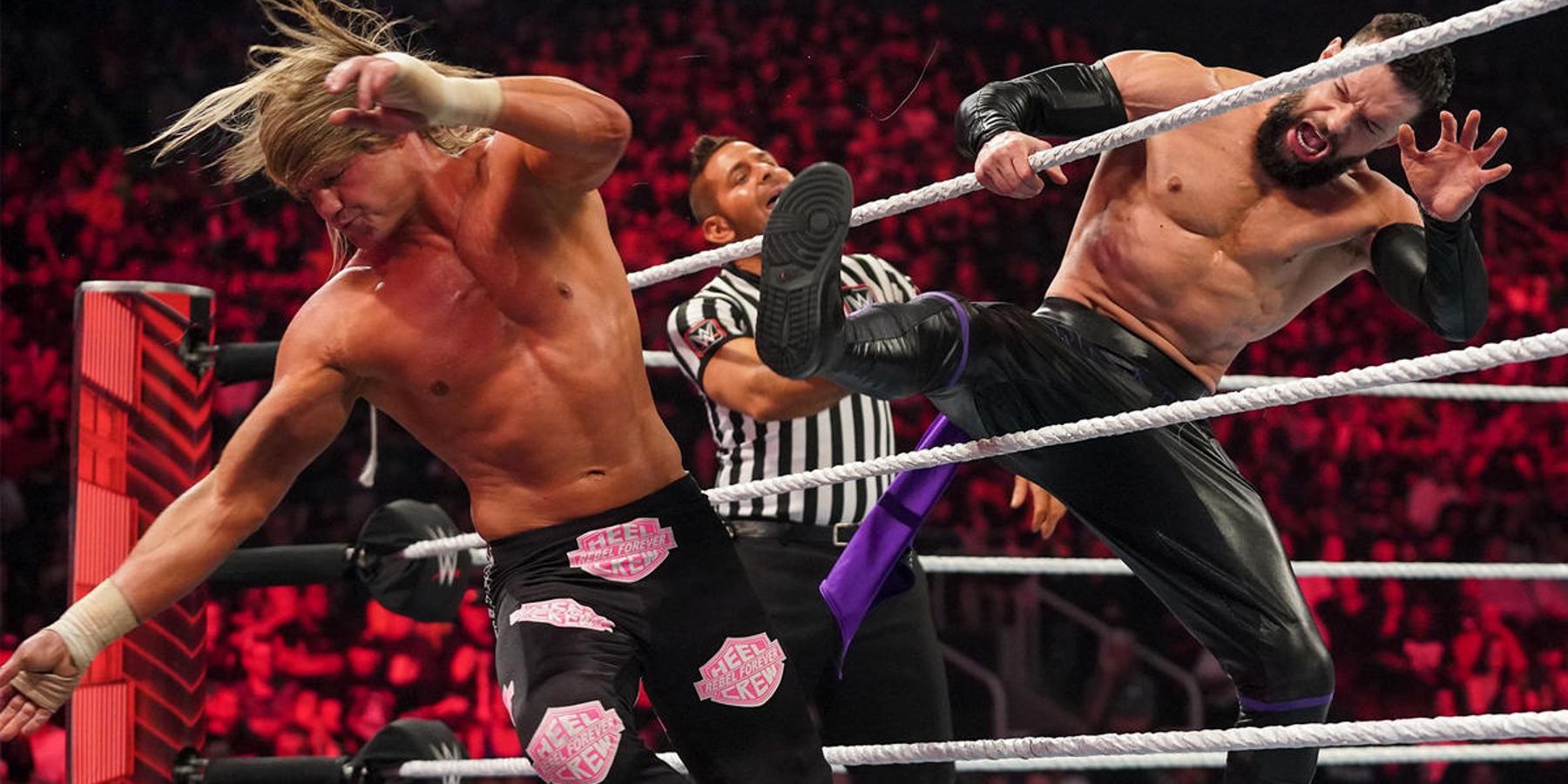 Dolph Ziggler has been wrestling for most of his life, & it doesn't sound like he intends to slow down anytime soon. He recently discussed his future.
Dolph Ziggler splits his time between WWE and various side hustles, including stand-up comedy these days. He appears on Raw occasionally to wrestle upper mid-card acts such as Austin Theory and Finn Balor, but his days as a championship threat seem long gone. Despite that, the 42-year-old doesn't plan on slowing down in the ring anytime soon. He recently discussed how he sees his future unfolding, both in the ring and on stage doing stand-up.
Appearing on the Archive of B-Sox podcast, Ziggler had this to say about his wrestling career moving forward: "It's really fun for me to devote half of my week to [stand-up comedy]. You don't get to wrestle forever. I've been very lucky so far. I may be here for ten nonstop years in a row. Who knows?" He continued then, sharing a vision where he was still working WWE dates a decade and a half from now. "I would love in 15 years from now, I'm showing up at WWE four times a year to wrestle somebody in a big match, and the rest of the year, I'm bouncing around. Me and Mick Foley are doing a comedy show or something." (h/t and thanks to sescoops.com for the transcription)
Related: John Cena Returning To Tag With Kevin Owens Completes WWE's Circle Of Life
What Would Dolph Ziggler's Role Be In WWE Come 2037?
It's incredible that Ziggler still wants to perform 15 years from now. By 2037, WWE's roster will be hardly recognizable compared to what it is today. NXT standouts like Bron Breakker, Cora Jade, and Roxanne Perez will likely be holding down their respective divisions on Raw or SmackDown. Meanwhile, mainstays like Roman Reigns, Brock Lesnar, Randy Orton, and AJ Styles will either have called it quits or be working in dramatically decreased roles. Ziggler still feels he'd have a role to play 15 years from now, and he's not wrong. The art of selling is slowly falling by the wayside, and that's become The Showoff's calling card.
There are certainly worse gigs in professional wrestling than being the jobber to the stars. WWE typically brings in Ziggler when there's a need to make a less established wrestler look good. His recent feud with Austin Theory is proof of that concept. The current United States Champion is a perfectly adequate wrestler, but having someone sell the way Ziggler does puts an exclamation point on the moves and sequences. He hasn't won a singles match on WWE Raw since August 8, but his bouts are almost always entertaining.
Ziggler will also be a veteran of more than 30 years working inside WWE's system by 2037. He worked his way up from developmental and eventually became a world champion before injuries cut his run short. The native of Cleveland, Ohio, has already seen just about everything the business offers. That'll be even more true in 15 years. He could also provide guidance to wrestlers looking to expand their brands outside professional wrestling. There's clearly a demand for former or part-time WWE stars to provide entertainment outside the ring. Undertaker and Mick Foley have successful stage shows, while seemingly everyone who's ever worked a match for the company has a podcast. Ziggler's experience, knowledge, and willingness to count the lights when it's best for business are traits WWE would be wise to keep around for the foreseeable future.
Next: Is WWE Right!? Has Sasha Banks Actually Peaked As A Wrestling Star?
Sources: sescoops.com, Archive of B-Sox/Spotify
Source link