Movies news
Star Trek & Avatar's Zoe Saldaña On Why Klingon Is Harder Than Na'vi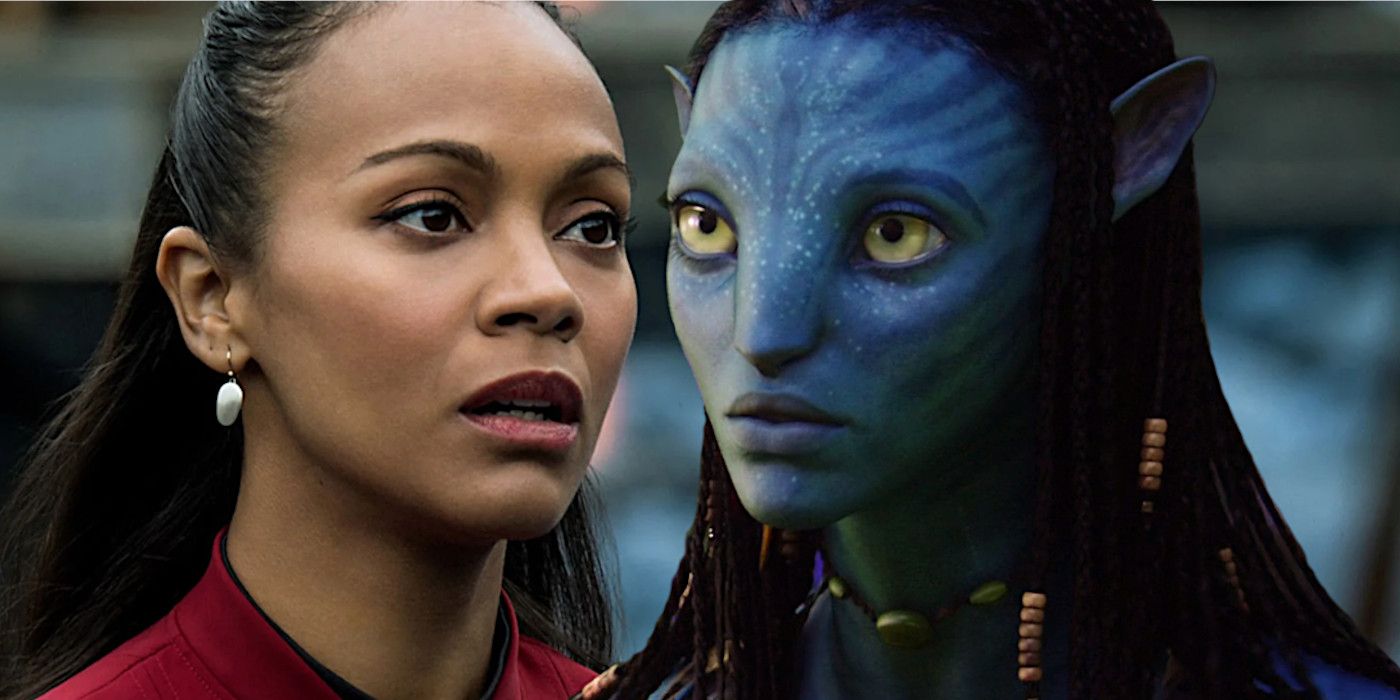 Star Trek and Avatar star Zoe Saldaña explains why she had a harder time learning to speak Klingon for Into Darkness than she did Na'vi.
Star Trek and Avatar star Zoe Saldaña explains why Klingon is harder to speak than Na'vi. Saldaña enjoyed an absolutely massive 2009, appearing in both the J.J. Abrams Star Trek reboot as Uhura and in James Cameron's all-time blockbuster Avatar as the Na'vi warrior Neytiri. Currently, Saldaña can be seen in the highly-anticipated Avatar: The Way of Water, as Neytiri must once again defend her peaceful nature-loving people against the evil forces of planet Earth.
Starring in both Star Trek and Avatar has obviously been rewarding for Saldaña in many ways, but in other ways it has been challenging as well. One particular challenge for the actor was having to learn a different alien language for each of the franchises: Klingon for Star Trek: Into Darkness, and Na'vi for Avatar. Speaking recently to Moovy TV while doing press for Avatar 2, Saldaña was asked which of those two languages was harder to master, and was happy to give a definitive answer with a little help from co-star Sam Worthington. Check out what the stars said in the space below:
Zoe Saldaña: I would say Klingon because I had to learn the phrases that I was saying so quickly. But it was quite fun too. When it comes to Na'vi, there were months and months where we were practicing. And we had Carla Meyer, who worked with us.

Sam Worthington: With Na'vi, if you can't roll your Rs, they would change the word accordingly, to help you.

Saldaña: With [Klingon] you had to get it exactly as it was. And that was quite challenging.
Related: Avatar 2 Isn't James Cameron's Biggest Risk – Avatar 5 Is
Which Zoe Saldaña Sci-Fi Role Is The Most Iconic
In addition to playing Neytiri in Avatar and Uhura in Star Trek, Saldaña has of course also played Gamora in the MCU. When it comes to which of those roles is actually the biggest, the easy answer is Gamora, given the massive box office success of not only the two Guardians of the Galaxy movies but also Avengers: Infinity War and Avengers: Endgame. But when all is said and done, will Gamora truly go down as Saldaña's most iconic role?
It's indeed possible to make a strong case that, ultimately, Neytiri is the role Saldaña will be most remembered for. Avatar clearly faded from the cultural landscape for a long time despite its massive box office success at the time of its release. But now with Avatar: The Way of Water, the world of Pandora is back in a big way. And James Cameron has huge plans for the future of the franchise, promising at least one more movie and perhaps as many as five total before it's over. At the end of five movies, Neytiri's legacy may be too large to be ignored.
It may be hard for Star Trek fans to swallow, but Saldaña's Uhura comes in a distant third behind Neytiri and Gamora when it comes to current pop culture impact. Of course, this is no reflection on the classic Uhura character as played by Nichelle Nichols in Star Trek: TOS and the original Trek movies. Indeed, in terms of overall cultural and historical significance, Uhura leaves those other characters in the dust for the influence she had on generations of people (including major figures like Martin Luther King). But on today's landscape, Star Trek is clearly nowhere near as important as either Avatar or the MCU. And unfortunately, with Star Trek 4 now on the backburner, it seems Saldaña will miss her chance to add to her Uhura legacy.
More: Is Gamora In The Guardians of the Galaxy Holiday Special?
Source: Moovy TV
Source link