Movies news
Wakanda Forever Video Reveals Details Of Shuri's Suit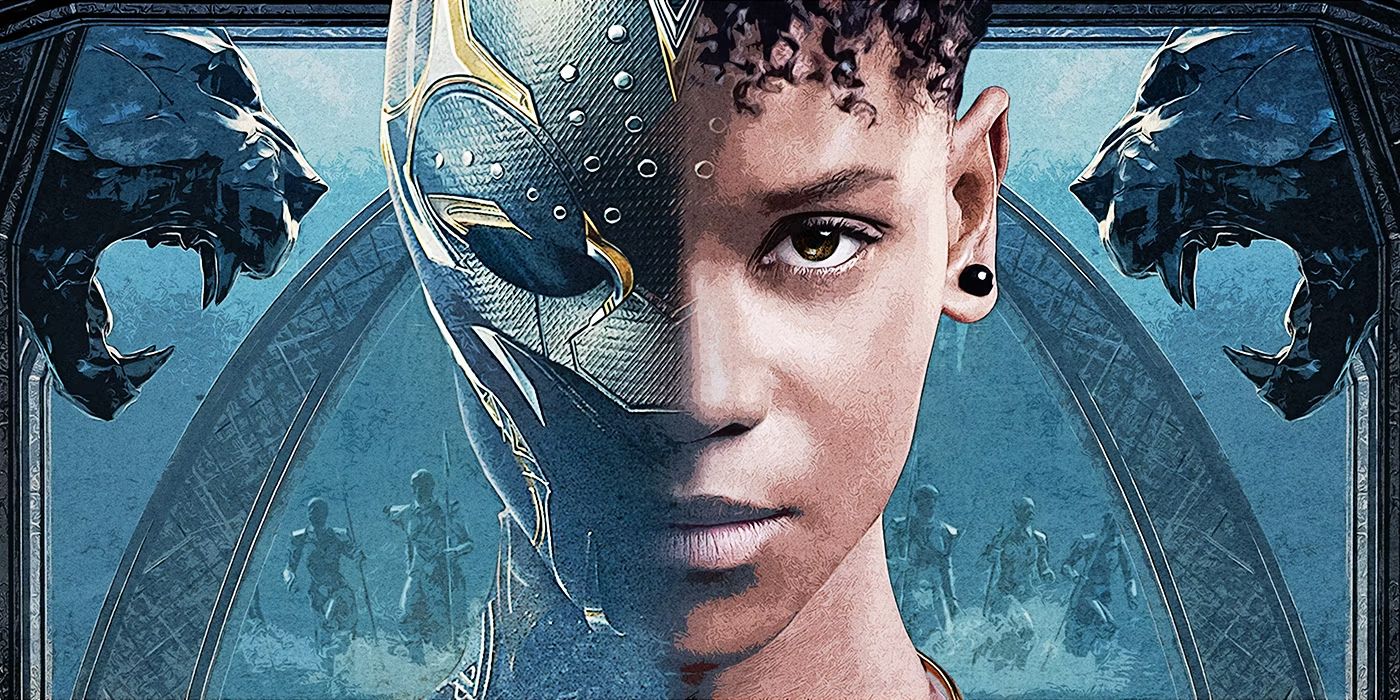 A behind-the-scenes Black Panther: Wakanda Forever video reveals that Shuri's new Black Panther suit has some amazing and unrevealed features.
A new behind-the-scenes video for Black Panther: Wakanda Forever reveals some hidden details about Shuri's new Black Panther costume. Wakanda Forever is a film dedicated to Wakanda recovering its traditions in the wake of T'Challa's death, and Shuri plays a key role in that narrative. Having originally rejected the Black Panther entirely, Shuri grows and changes throughout the film and eventually even comes to recreate the heart-shaped herb. Once she develops her powers, Shuri crafts a suit of her own and finally picks up her late brother's mantle.
Of course, while Shuri designed her Black Panther suit with ease, the VFX team had a bit more difficulty putting together the perfect costume for the character. Since Shuri had never been the starring action hero before, they needed to band together to come up with the perfect look for her. Ryan Meinerding, the Head of Visual Development for Marvel Studios, even reveals in a recent behind-the-scenes video that director Ryan Coogler wanted to give her weaponry to hide within her suit. Check out his quote and the video below:
"With Shuri, we were trying to find almost a slightly more fierce look. I think we were trying to evolve her into a character where she was a stepping into the mantle in a way that was tremendously her own, and I think that involved her becoming even a more fierce version of Black Panther… In terms of the overall aesthetic of the suit, it's kind of the same as the other Panther suits, where we're trying to make it as skin tight to her body as possible, so it feels flexible; it feels like she can be acrobatic. She can be strong and powerful. It doesn't have to have any restrictions on her at all. You know, one of the things Ryan Coogler asked for is sort of maybe even weaponry or starting with her Panther gauntlets becoming even larger or, because she is obviously a technology expert, the tech became added on and those things got bulkier and almost made the suit look more powerful through having technology as part of a visual language. But as we got into it, we did realize we had so many visual reference points from Shuri from the previous movie that we were hearkening back to those a lot. I think the biggest sorts of changes in the suit from previous is fundamentally sort of the boldness in design language as well as the Panther gauntlets and a few pieces of gold around her shoulders that are a little bit stronger. Meant to give her a little bit more of a shoulder silhouette than she would have had without them.
Related: Wakanda Forever's Original Story Would've Been A Perfect Phase 4 Movie
Where Will Shuri Appear Next In The MCU?
With her new suit to accompany her, Shuri will certainly appear again in future films. Given that Kang is expected to be the next Thanos, the Avengers will need a hyper-intelligent hero to face off against him. After all, with Tony Stark gone, Shuri is ready to take his place as the brains of the entire superhero operation. She will need to unravel the secrets of interdimensional travel, cope with a multiversal threat, and potentially recreate time travel. With so much at stake, she will have a lot on her plate, but she has certainly proved adept at handling it. So, appearances Avengers: The Kang Dynasty and Avengers: Secret Wars should come as no surprise.
Still, there are other places where Shuri can show her face before the next major Avengers movies. With Marvel developing a Wakanda spinoff, it is very likely that the new Black Panther will easily find her place on the small screen. After all, it would be incredibly strange to see a Wakanda show that fails to feature the sister and daughter of previous Wakandan monarchs, who also happens to be the nation's chief protector. While not much is known about the spinoff, Shuri should definitely have her role.
Additionally, Shuri will also have ample reason to show up again in the Ironheart show. The two managed to become close friends after Ironheart's introduction in Wakanda Forever, and Shuri played a major role in updating Ironheart's suit. The show could be the perfect chance for Shuri to show off her suit updates, alongside whatever changes Riri Williams made to her own.
More: Black Panther 2 Broke 1 Of The Oldest MCU Traditions For The Right Reason
Source: Marvel Studios
Source link