Movies news
WBD Reportedly Begged Joker Director To Lead DC Before James Gunn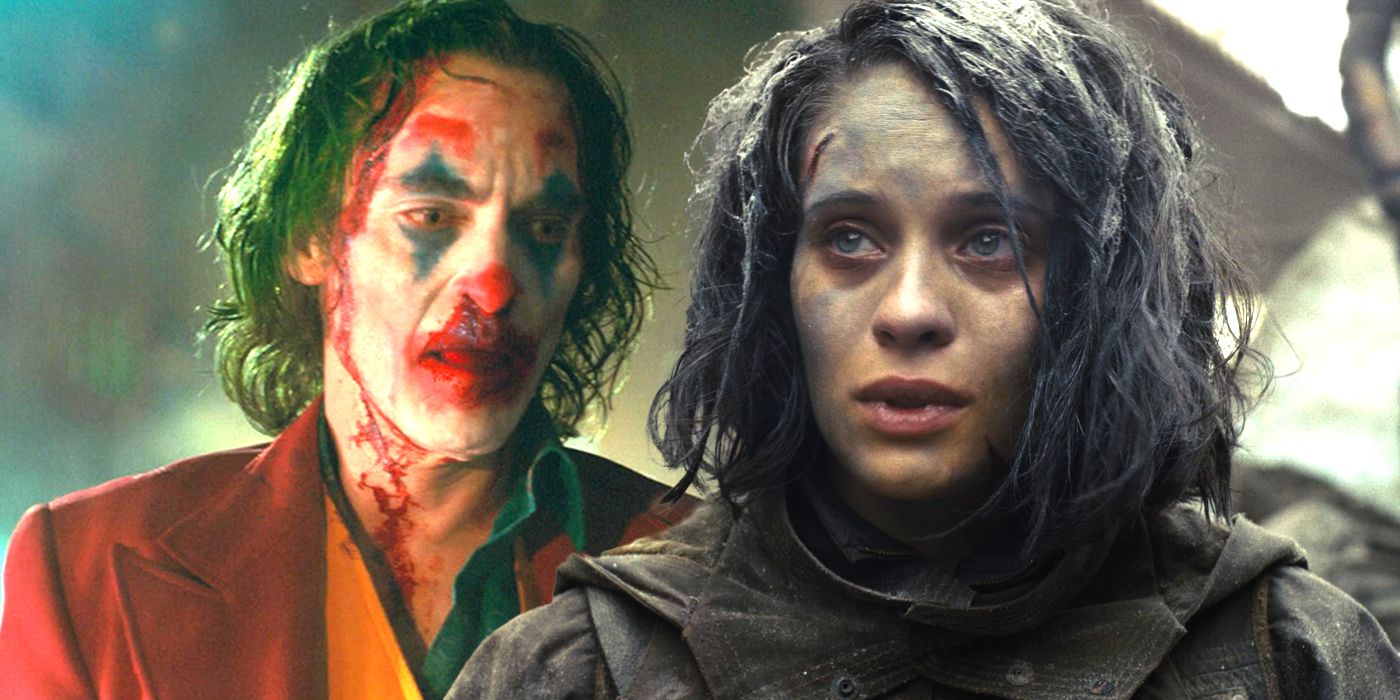 Warner Bros. Discovery reportedly begged Joker director Todd Phillips to lead the DCU before they hired James Gunn and Peter Safran in October.
While The Suicide Squad director continues to garner backlash from fans, a new report indicates Warner Bros. Discovery reportedly begged Joker director Todd Phillips to lead the DC Universe before they hired James Gunn and Peter Safran. The DCU (formerly known as the DCEU) is getting a makeover, with Gunn and Safran taking charge of the franchise. The two CEOs were appointed on November 1, as they are now in charge of television, movies, animation, and video games, in relation to the DCU. With several reports emerging about the future of the DCU, Gunn has clarified some rumors while still leaving other things on an ambiguous note. The co-CEOs reportedly presented their DCU bible to the executives very recently.
However, it appears a different DC filmmaker was approached for the role that went to Gunn and Safran. In a new report from The New York Post, Warner Bros. Discovery "begged" the Joker director to accept the position as the head of DC Studios. According to one of their sources, "the whole town turned the job down" before landing on Gunn and Safran. While never referenced, Dan Lin was one of the Hollywood creatives that were approached for the role. Phillips nor anyone at Warner Bros. Discovery and DC Studios has commented on the story at the time of publishing.
"The whole town turned the job down," an industry source said. "It was almost Todd Phillips. They begged him."
RELATED: Batman V. Superman Set Up The Perfect Villain For Gunn's DCU Kal-El
What Todd Phillips' DC Studios Could Have Looked Like
It's unclear how far Warner Bros. Discovery got with Phillips in their conversations about DC Studios. It's possible they only got to "beg" Phillips to accept the DC Studios gig or if there were concrete pitches going back and forth between them. The only thing that carried over to the studio signing Gunn and Safran was the fact that they wanted a filmmaker part of leading DC Studios. Whether or not they planned to have Phillips teamed up with a producer figure similar to Safran is unclear.
If Phillips had accepted the DC Studios gig, it does raise questions about how he would have run it compared to Gunn and Safran. One possible scenario is that the Joker director would likely have maybe wanted to focus on launching more separate franchises. Even though Phillips would have potentially helped with some shared universe, he clearly prefers standalone continuities. That is why Joker exists outside the DCU and isn't focusing on fleshing out the universe to have a lot of other heroes and villains, which will also be the case for Phillips' upcoming sequel, Joker: Folie à Deux.
Until Phillips is asked in an interview or releases a statement himself, there is no certain way of knowing what he would have done with DC Studios. Had Phillips been tapped to run DC Studios, it would have definitely been a different outcome as he and Gunn have their respective filmmaking approaches. Time will tell if Phillips perhaps ends up directing a DCU-specific movie set in the new universe that Gunn and Safran are creating. If Joker 3 doesn't happen, Phillips could always have an idea for a different standalone DC franchise and give it the Joker treatment, so to speak. As DC Studios goes forward, it will be intriguing to see what Safran and Gunn do with the DCU both on the big and small screen.
MORE: Every DCEU Storyline That Can't Happen Without Wonder Woman 3Source: The New York Post
Source link