Movies news
Magic Mike 3's Salma Hayek Describes A Day In The Life of Her Character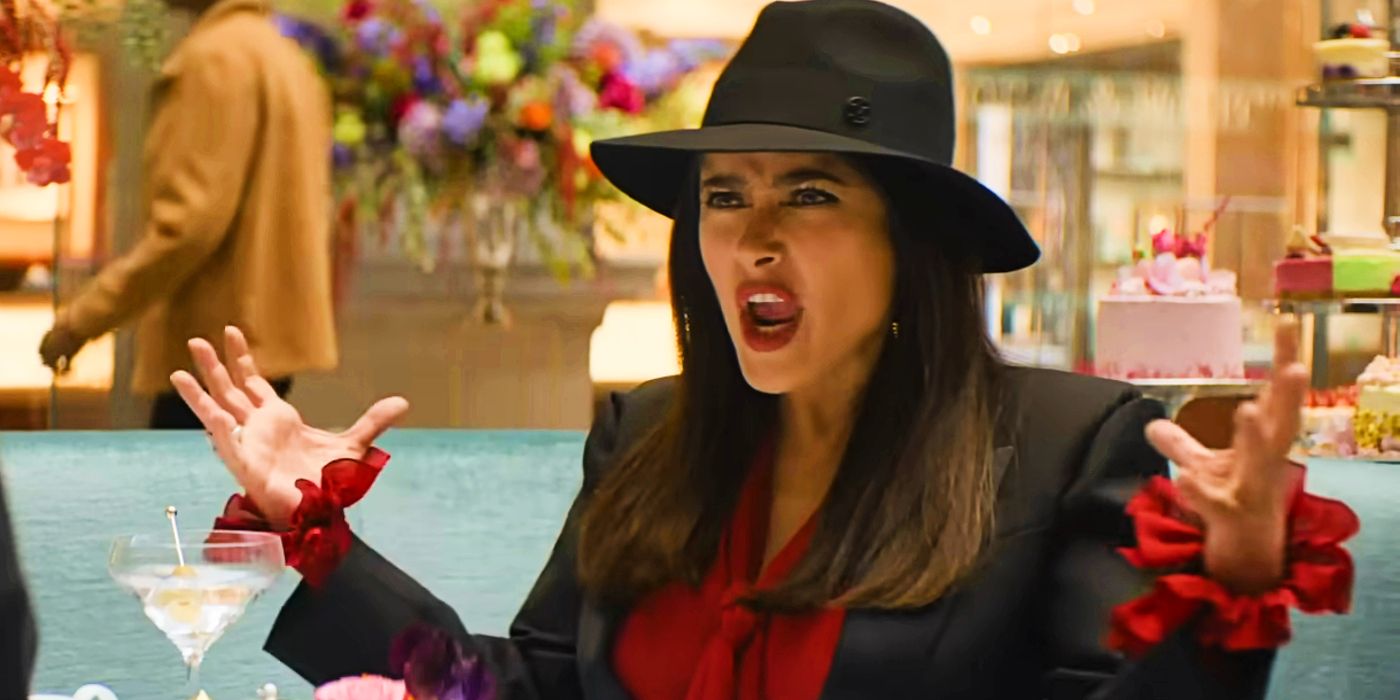 Salma Hayek describes a day in the life of her character in Magic Mike's Last Dance. The upcoming comedy-drama serves as the sequel to 2015's Magic Mike XXL, and will be the third entry in the series overall. Channing Tatum's Mike Lane was introduced to audiences as a male stripper trying to start his own business, though in the second film, after leaving Xquisite and his employer Dallas (Matthew McConaughey) behind, he embarked on a road trip with his former group to perform in Myrtle Beach. Since the first movie's release, Magic Mike has proven to be a hit among audiences, growing its fanbase and doing well at the box office, and many are eager to see what this next installment offers.
While not much is known about Hayek's role in Magic Mike 3, the actor gives fans a little bit of insight by teasing a day in the life of her character. In a recent interview with Entertainment Tonight, she shares that "going into the office" involves sitting around and watching multiple men dance. Read Hayek's comments regarding her part in Magic Mike's Last Dance below:
"I play a strong woman. You know what was my day going into the office? I would just sit around and watch, like, 12 men, semi-naked dancing and doing pirouettes. And I got to boss them around."
Related: Every Song In Magic Mike
What To Expect From Magic Mike's Last Dance
Steven Soderbergh, who helmed the 2012 original, returns to direct Magic Mike's Last Dance after serving as cinematographer and editor on the last film. Earlier in the year, Tatum revealed the third installment would take place in London, and that there would be a lot more dancing involved. The star reprises his role as Mike Lane and will be joined by a cast that includes Ayub Khan Din, Juliette Motamed, and Vicki Pepperdine. It was announced that Hayek would replace Thandiwe Newton back in April, though details surrounding the character have been scarce until her recent comments.
Originally intended to be an HBO Max Original, Magic Mike's Last Dance earned a theatrical release and is currently set to premiere on February 10, 2023. The relationship between Tatum and Hayek's characters has been heavily teased so far, with one intimate scene in particular creating a lot of excitement among fans. The movie's first trailer gave audiences a glimpse at the pair's lap dance, which has quickly become a talking point, as well an idea of what Lane has been up to since the last entry. Fans could also piece together a little bit more about Hayek's role from the Magic Mike's Last Dance trailer, with her character advising Lane to make the most of his talents and indicating that she will be putting together an impressive show.
With the film's release only months away, audiences will likely get more information regarding the rest of its cast soon. It will be interesting to see how the dynamic between Tatum and Hayek's characters plays out, and if it will be strictly professional or not. There is no doubt that the Magic Mike series is capable of doing well financially, so it is worth wondering if the new movie will generate any sort of follow-up. Those eager to find out what lies ahead for Mike Lane, how his story eventually comes to an end, and what Tatum's 30-minute dance sequence looks like can be sure to check out Magic Mike's Last Dance when it hits theaters.
More: Everything We Know About Magic Mike 3
Source: Entertainment Tonight
Source link