Movies news
Tim Burton Could Barely Understand Jack Nicholson On Batman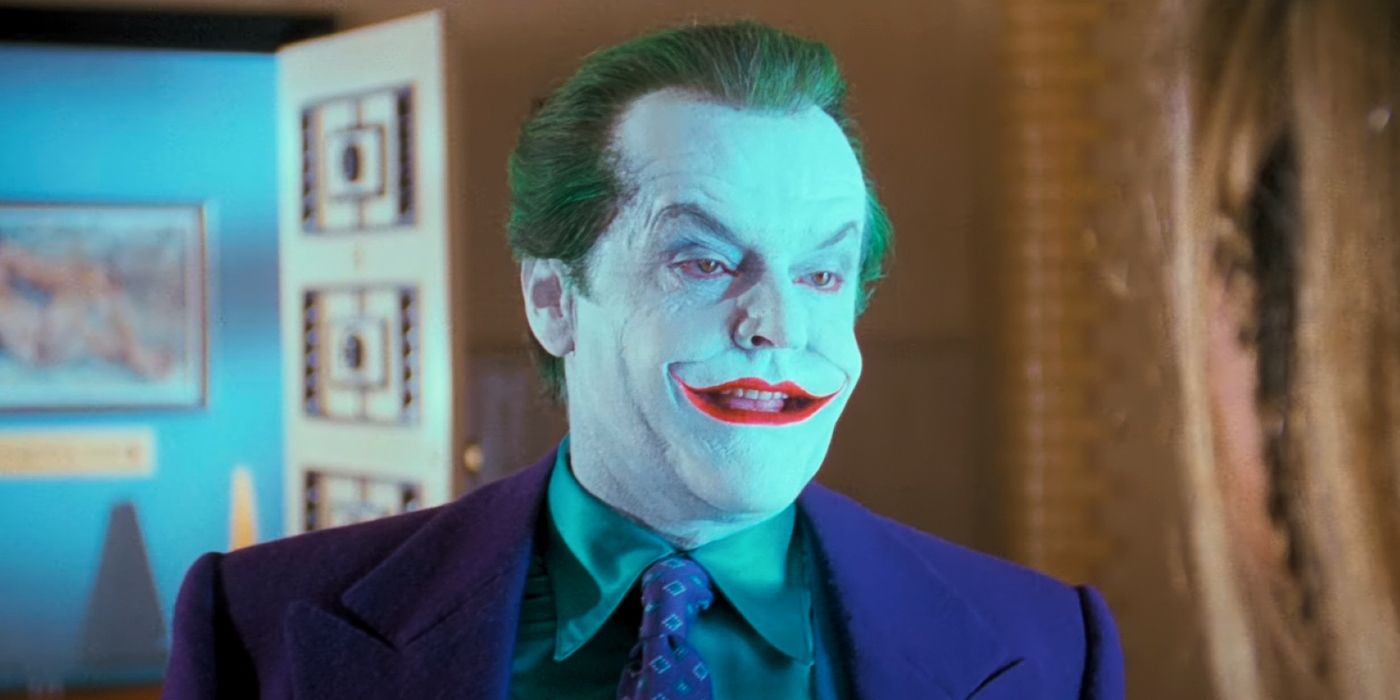 Director Tim Burton reveals that he sometimes had difficulty understanding Jack Nicholson's "abstract" speech patterns on the set of 1989's Batman.
Batman director Tim Burton explains why he often could barely understand what Jack Nicholson was saying to him on the set of the 1989 film. Burton's dark and stylish take on the Caped Crusader saw actor Michael Keaton take on the role for the first time. Batman was met with a positive response from audiences and critics alike, with particular praise levied at Nicholson's portrayal of the Joker, a Gotham City crime lord/ supervillain. Although Nicholson's Joker dies at the end of the film, Keaton would reprise his role in Burton's Batman Returns in 1992, this time facing off against the Penguin (Danny DeVito) and Catwoman (Michelle Pfeiffer).
In a recent interview with Empire (via SlashFilm), Burton recalls Nicholson's unique method of communicating often left the director scratching his head on the Batman set. According to Burton, Nicholson has a very "abstract" and "non-linear" way of speaking that he often couldn't completely understand, even if he did usually get the gist of things in the end. Check out Burton's full comment below:
"Jack has a very abstract way of speaking. So he would say things to me and I'd go, 'Yeah, I get it,' and then I'd go to someone, 'What the f*** was he just talking about?' So there was this weird communication: non-linear, non-connective … But it was very clear to me. I felt like we had a good sort of caveman-style communication."
Related: Why Jack Nicholson Was "Furious" About Being Replaced By Heath Ledger's Joker
Does Jack Nicholson's Joker Still Hold Up Today?
Since Nicholson portrayed Gotham's Clown Prince of Crime back in 1989, several other actors have tried their hands at the role, including Heath Ledger, Jared Leto, and, most recently, Barry Keoghan. While Leto's take on the Joker was something of a low point for the character, Ledger's is widely considered not only the best version of Batman's arch nemesis but one of the greatest movie villains of all time. Despite the widespread love for Ledger's Joker in The Dark Knight, however, many fans still name Nicholson's take on the character as their favorite. The idiosyncratic tone of Burton's Batman definitely feels a little dated now compared to more recent, gritty takes on the franchise, but the movie, much like Nicholson's Joker, has an unmistakable charm that persists.
In contrast to Ledger and Keoghan's take on the Joker, 1989's Batman actually features a short origin story for the villain. While Joker's chemical vat origin story is well-known now, it was a novel experience at the time. Joker's chemical accident left him disfigured, which ultimately makes him go insane. Nicholson, who is no stranger to playing characters who have lost their minds (look no further than The Shining), is able to use his natural charisma to portray a charming but completely unhinged version of Joker. Nicholson's unique performance, in addition to Burton's decision to lean into the character's dark humor and gimmicky magic tricks, ultimately makes for a highly memorable version of the Joker.
It's unclear what the future holds for the iconic DC Comics character, but Nicholson's version of the Joker is sure to consistently rank among the best versions of the antagonist for years to come. While many fans prefer Ledger's take on the Batman villain, and for good reason, there's no mistaking that Burton created a truly unique Gotham City that only Nicholson's Joker could have thrived within. Despite some communication issues between Nicholson and Burton, Batman evidently continues to strike a chord with many fans to this day.
More: Batman Returns: Why Michelle Pfeiffer's Catwoman Spinoff Never Happened
Source: Empire (via SlashFilm)
Source link