Movies news
WWE Had 7 Months To Prepare Charlotte Flair's Return (& Still Botched It)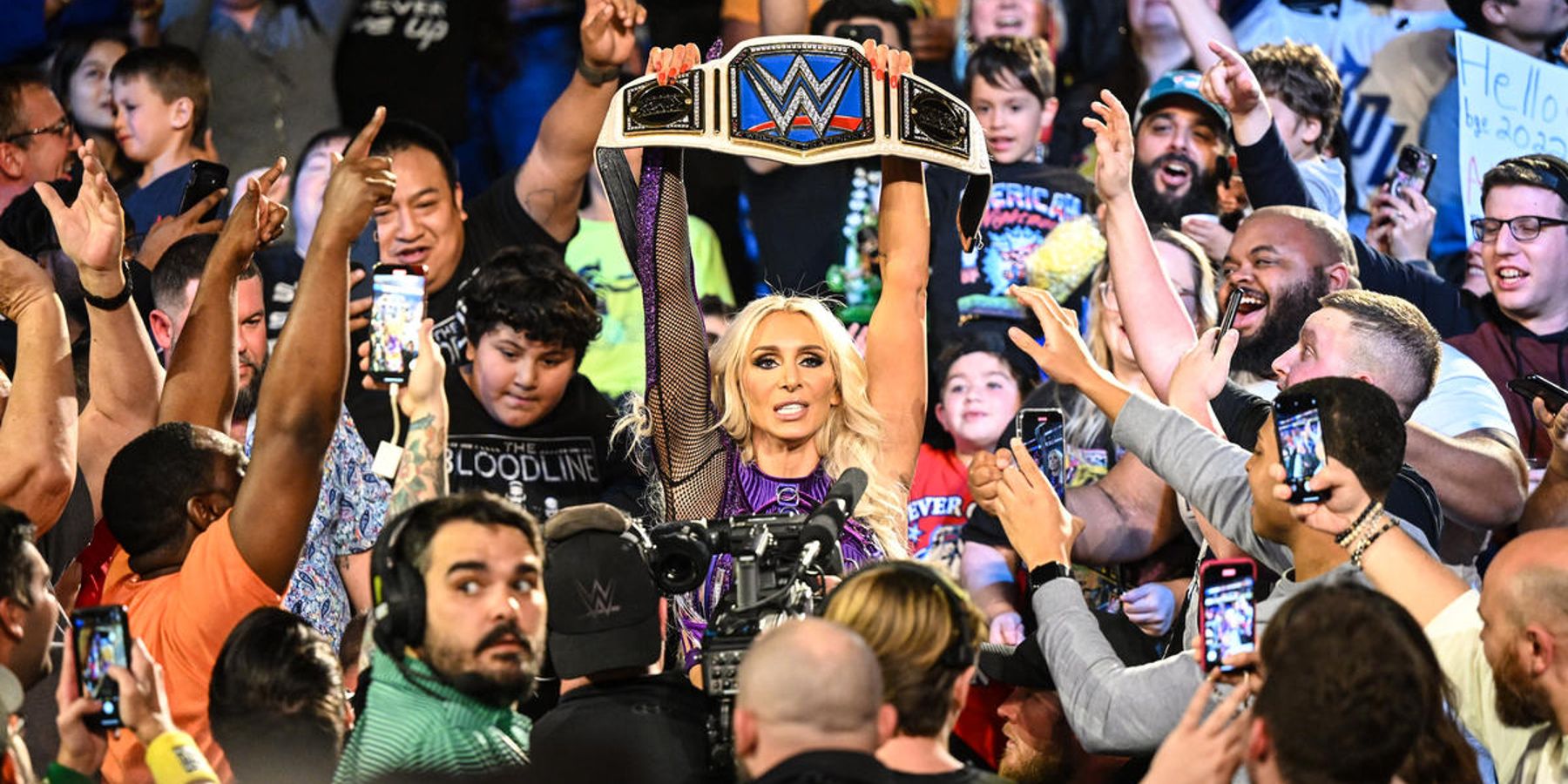 WWE gave fans seven months to get over their resentment of Charlotte Flair. For a number of years, The Queen had been grating on audiences' nerves. Not because of her in-ring work but because of how frequently she sat at the top of the mountain, uncontested by anyone not named Ronda Rousey. There couldn't be a women's main event program without Flair. No significant pay-per-view history made without Flair involved somehow. No white-hot rivalry was safe from WWE shoehorning Charlotte into the proceedings somehow. So when it became clear that Flair would be taking a few months off following her loss to Ronda Rousey at Backlash, it made sense on many levels. Audiences can only miss wrestlers if they go away, and Flair, since making her main roster debut in 2015, has been a staple of the women's main event scene.
While the other four horsewomen, Becky Lynch, Sasha Banks, and Bayley, all ebbed and flowed up and down the marquee, Charlotte never did. If she wasn't the women's champion, she was typically directly involved in a feud for the belt, the perception being that she didn't have to jump through a single hoop to get there. Fair or not, this line of thinking followed Flair until early 2022. The time away following Backlash would allow fans to reset how they felt about Charlotte as a competitor. Even the most heelish of heels receive ovations after being gone for six months. Such was the case when Flair made her shocking return to WWE on the December 30, 2022, episode of SmackDown. Fans seemed happy to see her. At least until she beat Ronda Rousey within five minutes of making her comeback, once again jumping the line and becoming SmackDown Women's Champion. Here we go again.
Related: Best WWE Wrestlers Of 2022
Triple H Has Earned Fans' Trust But Charlotte Flair's Win Was Brutal
Since taking over lead creative duties at the end of July, Triple H has done a great job keeping Raw and SmackDown fresh. There have to be payoffs to most storyline setups, but WWE gave fans zero chance to get on board with Flair's comeback before she beat Ronda Rousey for the title. And just like that, more than half of a year of palate cleansing from Flair's 13 Women's Championship wins gave way to reign No. 14. A run that no one seemed to be clamoring for, especially since SmackDown is home to some of the division's top up-and-comers.
Over the last few months, Raquel Rodriguez, Liv Morgan, and Shotzi have been involved in high-profile feuds with Rousey, seemingly setting them up for pushes of their own. Rodriguez, in particular, seems to be cut from a different kind of cloth, and her loss to Ronda Rousey just before Flair's return on December 30 makes it even more bitter. How much more would a title win have meant to Raquel? Holding the Women's Championship barely moves the needle for Flair at this stage of her career. WWE could have cemented Rodriguez as a star before having Flair walk out, ignoring the new champion before setting her sights on Rousey and wanting vengeance. That would have created a complex dynamic instead of dropping Raquel back down the card for a returning Flair.
If this were still McMahon running WWE, fans would know the song and dance coming. WrestleMania season is nearing, so Charlotte Flair must be the Women's Champion heading toward the Showcase of the Immortals. Of course! This is Triple H, though, and he has been fearless in subverting audience expectations with his storylines. Charlotte Flair returning and winning in short order almost felt like The Game daring fans to turn on The Queen, perhaps setting up someone like Rodriguez or Shotzi to go over in a big way after winning the Royal Rumble later this month. Triple H has earned enough trust to see where this goes, but the immediate aftermath wasn't favorable for WWE. Suppose this leads to Rousey Vs. Flair for the next four months, it'll wash out any forward momentum SmackDown's women's division had. That might be harsh, but it's true. Fans have seen this story play out with Flair 14 times in seven years now.
Giving Ronda Rousey Credit For Her Championship Run
There's a particular section of WWE fans who'll never appreciate anything Ronda Rousey does, and that's too bad because she's come a long way as a sports entertainer. She made her debut five years ago and never had the option of hiding on the midcard or developing in NXT. Wrestling fans have been watching Rousey intently from day one, and some have decided that nothing she accomplishes will ever mean anything in WWE. However, the work she's put in since beating Flair at Backlash deserves praise.
Over the last six months, she's been asked to carry a lot of water in the ring and with her character work. The heelish Baddest Woman On The Planet persona has been dialed in and is the best version of Rousey WWE fans have seen. Moreover, she's used her UFC background and reputation to help build new stars for the SmackDown brand. There's no high-end character development for Rodriguez without Rousey trying to break her arm every week. There is no meaningful Liv Morgan push without Rousey there to lose the championship at Money In the Bank. Shotzi doesn't deliver the best promos of her main roster career without Rousey as a foil. Shayna Baszler would still be a goody-two-shoes tweener with no edge without Ronda there to egg her on.
Ronda Rousey has looked plenty strong over the last three months, but she's used that strength to try and help WWE put over fresh talent. It's the exact opposite of how fans perceive Charlotte Flair, and it'll be interesting to see how audiences respond to the SmackDown women's roster since The Queen returned and shook things up. There's a chance WWE turned Rousey on Friday night, knowing that fans would sour on yet another Charlotte Flair championship run.
Next: 8 Bold Predictions For WWE In 2023: CM Punk Returns, The Rock's Run & More
Source link