Movies news
Black Panther 2 Disney+ Release Date Officially Revealed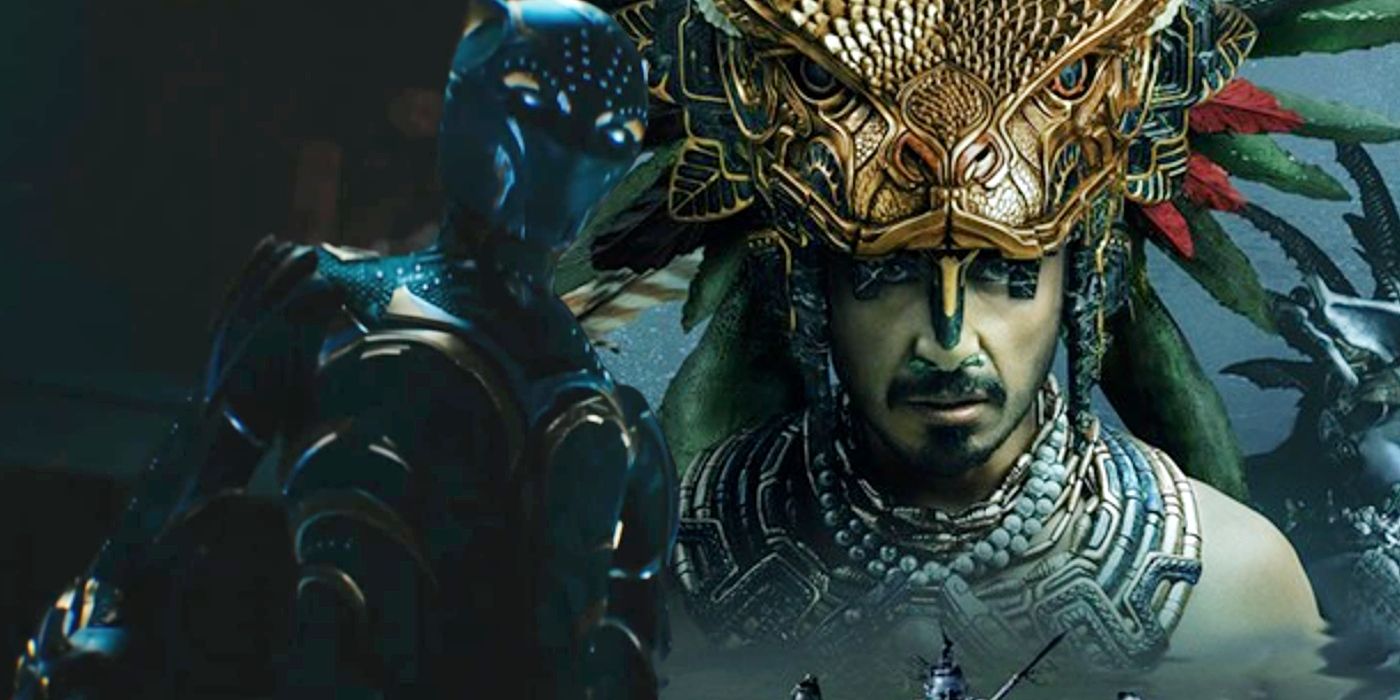 After releasing in theaters in November, Black Panther: Wakanda Forever's Disney+ streaming release date has now officially been revealed.
As its successful theatrical run continues, Black Panther: Wakanda Forever now has an official Disney+ streaming release date. Directed and co-written by Ryan Coogler, the filmmaker behind the first Black Panther in 2018, the highly-anticipated sequel was released in theatrical back in November, earning positive reviews from audiences and critics alike. The film picks up after the death of Chadwick Boseman's King T'Challa and follows Shuri (Letitia Wright) as she attempts to reckon with her grief while also contending with the arrival of Namor (Tenoch Huerta) on the world stage.
Although the film hasn't even been in theaters for 2 full months, many fans are already wondering when they will get to experience Black Panther: Wakanda Forever from the comfort of their own homes. After initial reports incorrectly listed the film's streaming release date as January 20th, Disney+ (via ComicBook.com) has now officially revealed that Black Panther: Wakanda Forever will be available to watch on the platform starting on February 1st, 2023. The exclusive theatrical window for the film is slightly longer than Marvel's previous movie, Thor: Love and Thunder, which hit theaters on July 6th and subsequently launched on Disney+ on September 8th.
Related: Black Panther 2 Continues An Infinity War Iron Man Problem
Will Black Panther 3 Happen?
One of the biggest deciding factors in terms of whether Black Panther: Wakanda Forever will get a follow-up is the film's box office performance. Coogler's sequel has now earned over $820 million worldwide, already surpassing that of Thor: Love and Thunder, which earned $760.9 million. Purely from a numbers perspective, Black Panther: Wakanda Forever has certainly performed well enough to warrant a sequel. Aside from the film's box office haul, Coogler, who initially remained quiet about the prospect of a third film, has also recently expressed interest in returning to the franchise.
Coogler previously stated that he and Marvel wanted to gauge audiences' responses to the film before thinking about Black Panther 3 and, considering the second film has earned such positive reviews, it seems like fan demand is there for another entry. Despite Black Panther: Wakanda Forever's strong box office and reviews, there also needs to be a powerful story worth telling for any prospective follow-up. Thankfully, the second film tees Shuri up as a crucial character in the MCU moving forward, now walking in her late brother's footsteps as the new Wakandan hero.
While it's still unclear whether Black Panther 3 will actually happen, fans can rest assured that Shuri's time in the MCU is far from over, with the character likely to play an important role in films like Avengers: The Kang Dynasty and Avengers: Secret Wars. If a third movie does move forward, it will likely happen after Avengers: Secret Wars brings the Multiverse Saga to a close in 2026, meaning fans probably have quite a while to wait. Although the wait for a third film might be long, thankfully audiences will get to revisit Black Panther: Wakanda Forever in less than a month when it launches on Disney+.
More: Black Panther 2 Broke 1 Of The Oldest MCU Traditions For The Right Reason
Source: Disney+ (via ComicBook)
Source link