Movies news
Glass Onion Is One of Netflix Top 10 Most Popular Movies Ever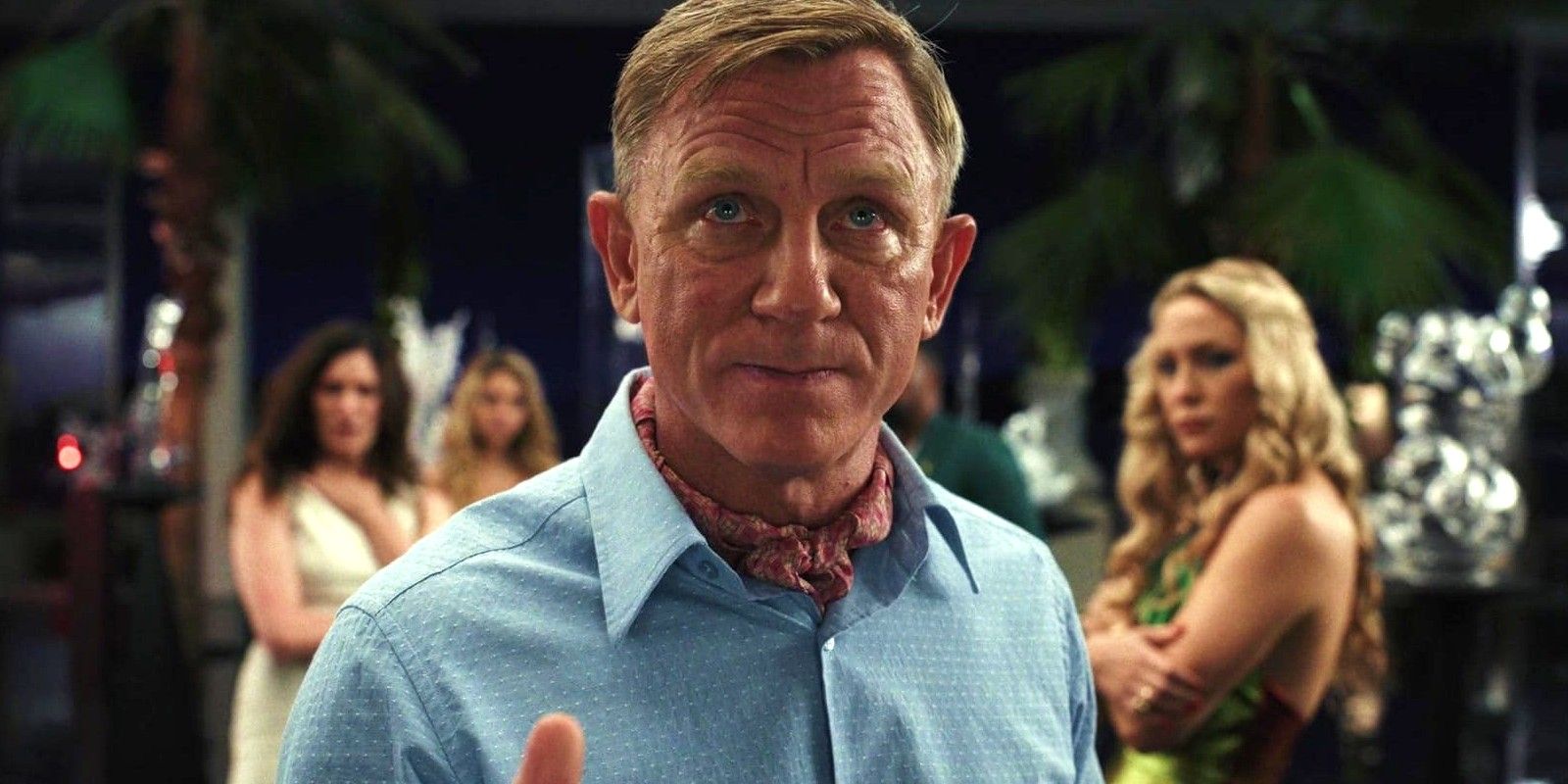 Glass Onion: A Knives Out Mystery is officially one of Netflix's most popular movies ever as Rian Johnson's sequel enters the Top 10 list.
Rian Johnson's Glass Onion: A Knives Out Mystery is officially one of Netflix's top 10 most popular movies ever. The highly anticipated sequel to 2019's Knives Out returned Daniel Craig to the role of detective Benoit Blanc as he investigated another murder mystery. Glass Onion was released on Netflix in late December 2022 after a limited theatrical release. While the original movie was a box office hit for Lionsgate, Johnson agreed to make the sequels for Netflix. The popularity of the original Knives Out and the great reviews that Glass Onion received created an expectation that the sequel would be a big hit for the streaming service.
Now just 10 days after Glass Onion: A Knives Out Mystery was released on Netflix, it has officially become one of the streamer's most popular original movies ever. Netflix updated its Top 10 charts today and after taking Glass Onion's second week of release into account, Rian Johnson's movie has accumulated 209.4 million hours of views. This is enough for Glass Onion to crack Netflix's Top 10 most popular films list. It bumped The Kissing Booth 2 (209.2 million hours viewed) off the list. The Knives Out sequel is now a few million viewing hours away from passing The Irishman and The Unforgivable, while Don't Look Up (359.7 million hours viewed) and Red Notice (364 million hours viewed) are still firmly entrenched in the top 2 spots.
Related: Glass Onion's Knives Out Reference Flips The First Movie's Killer Story
Glass Onion's Streaming & Theatrical Release Success Explained
The latest update on Glass Onion's viewership on Netflix cement the film as a streaming and theatrical release success. Netflix broke its traditional release model for Rian Johnson's murder mystery and agreed to release it in 600 theaters for one week before Thanksgiving. After the first Knives Out made over $300 million in theaters, Glass Onion's box office reportedly made between $13-15M in its limited opening. While that is far below the original movie, the limited access to the film makes the sequel's performance quite impressive. It even appears that Netflix left tens (if not hundreds) of millions of dollars on the table by not giving Glass Onion a wide theatrical release.
Since the box office performance is unofficial and the potential hypothetical, the Knives Out sequel's viewership is now a sign of how popular it truly is. The sequel pulled in 127 million hours of viewership in its second week, so even a 50 percent drop in week three will mean Glass Onion will fly past 250 million hours viewed within its first 28 days. This could mean Rian Johnson's sequel will pass Netflix's most expensive movie ever The Gray Man (253.8 million hours viewed) to become Netflix's fourth most popular movie ever.
Glass Onion's Views Are A Good Sign For Knives Out 3
Seeing Glass Onion's strong viewership is a good sign for Netflix and Rian Johnson when it comes to Knives Out 3. There was always the potential that the movie franchise did not resonate as strongly with viewers on Netflix in comparison to theaters. However, Glass Onion's success alleviates any concern that audiences are invested in seeing Benoit Blanc solve more murder mysteries. With Rian Johnson already working on Knives Out 3's script, Glass Onion: A Knives Out Mystery's views could mean a quick turnaround on the sequel to capitalize on the momentum.
More: No, Glass Onion's Killer Reveal Isn't Too Simple (It's Genius)
Source: Netflix
Source link