Movies news
How The OC Can Survive After AJ Styles' Devastating Injury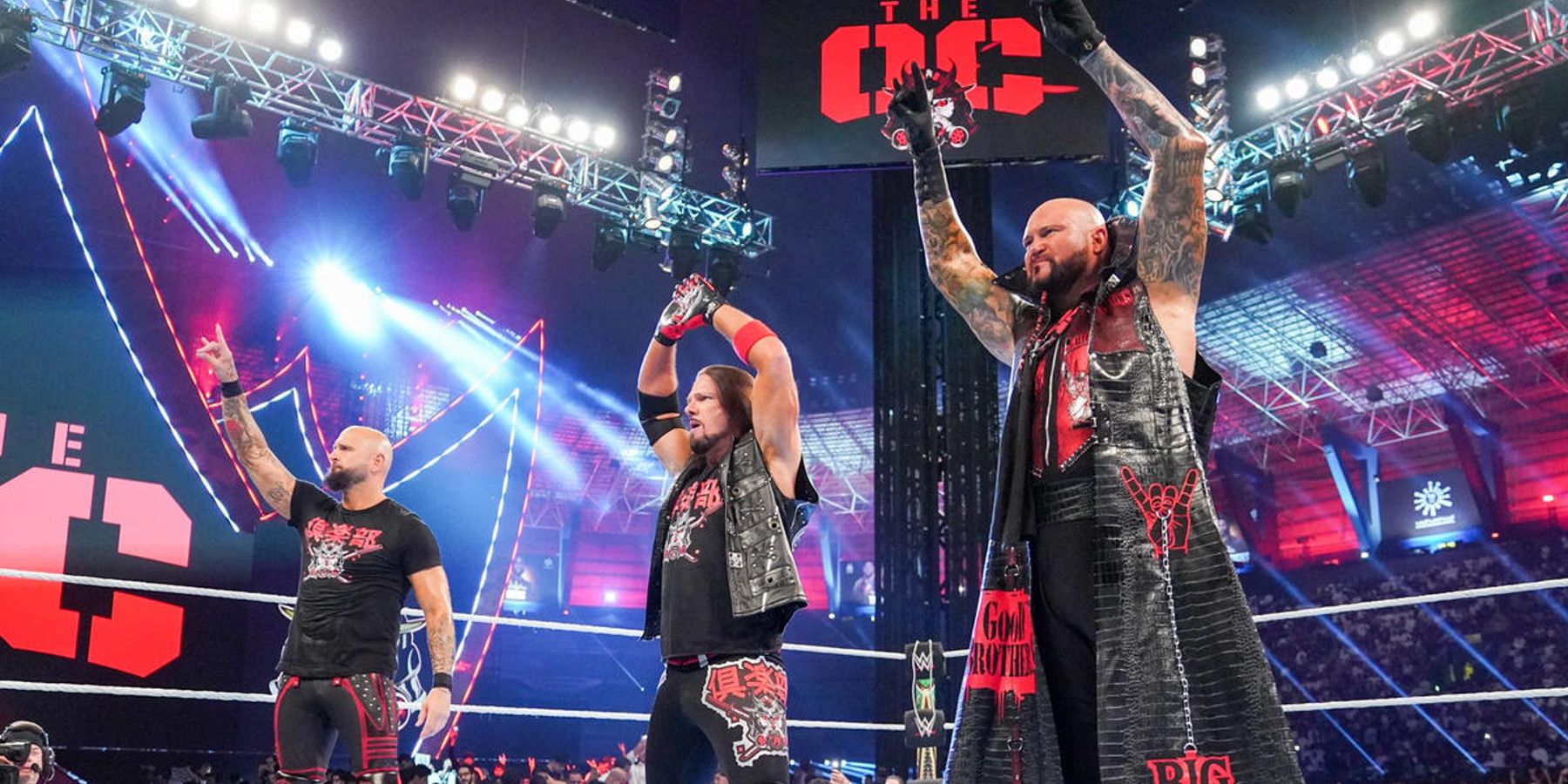 WWE can't simply shut down The OC because of AJ Styles' untimely injury. There's a story to tell here, and the company would be wise to peruse it.
Over the weekend, AJ Styles confirmed via Twitter that he'd broken his ankle during a WWE live event in Hershey, Pennsylvania. He noted that the injury would not require surgery but wrote that it "will be the longest" he's ever been away from a wrestling ring. That's a tough break for The OC. The group has been embroiled in a lengthy feud with Judgment Day on Raw. WWE had given the two factions a lot of prime real estate to work with on the red brand, taking up much space in the midcard. Styles and Balor wrestled at Survivor Series, with The Phenomenal One going over, so WWE might have been looking at moving past that feud regardless of AJ's injury. Still, The OC will need to solider forward without their longtime leader.
Karl Anderson and Luke Gallows were brought back to WWE to specifically work the Judgment Day angle with Styles back in October. Mia Yim's inclusion has also been a lot of fun, as Michin adds a fresh layer to a faction that professional wrestling fans are all too familiar with. The OC is an offshoot of NJPW's Bullet Club stable, and in that group, there's always been a next-man-up mentality. After all, Balor leaving New Japan for NXT opened the door for AJ Styles to become the Bullet Club's leader in the first place. Strangely, Styles missing some time could allow WWE to work through a similar storyline in their own way.
Related: Alexa Bliss, Cody Rhodes & 6 Other WWE Wrestlers Who Will Own 2023
AJ Styles' Injury Creates Opportunity
Injuries are never a positive thing, but that's part of life as a professional wrestler. It's still being determined how much time Styles will miss, but a cursory and entirely unscientific search of Google places a six-to-10 week timeline on recovering from a broken ankle. Every case is different, and it's pure speculation that AJ Styles will recover in that same amount of time. Still, it gives fans a fair idea of what kind of situation WWE is looking at.
There's no good way for WWE to keep The OC off television until AJ Styles recovers. It'd make way more sense for Triple H and his team to devise creative ways to keep Gallows and Anderson involved in the tag-team scene while also allowing Yim to boost her signal in singles matches. Her coming to the aid of Becky Lynch on the January 2 episode of Raw is a fantastic example of how to keep The OC members involved in matches, even without Styles there to lead them.
While it would be interesting for someone else to pop up and front The OC—possibly leading to a civil war-type angle once Styles returns—there are no apparent names to take AJ's place. At least not when it comes to publicly known free agents. Instead, WWE could look to Karl Anderson to step up and be the point man for The Original Club for the next several weeks. He's criminally underrated by North American audiences in the ring and is a charismatic wisecracker on the microphone. Styles missing time could present WWE with an intriguing opportunity to get fans more familiar with Anderson's promo work. That'd only make The OC stronger in the long run.
WWE Splitting Mia Yim Away From The OC Would Be A Mistake
Quietly splitting Mia Yim away from Gallows and Anderson would be a short-sighted error on WWE's part. Thankfully, when she attempted to make the save for Lynch on Monday night, the commentators didn't act like there wasn't an affiliation there. Corey Graves spoke about Michin showing the toughness that Gallows and Anderson both saw in her almost as soon as she hit the ring.
That bodes well for Yim's continued involvement with The OC on Raw. It'd be a shame to see that partnership dissipate due to Styles' injury. The four of them seem to have chemistry together. It's no surprise that Gallows, Anderson, and Styles click during segments. They've known each other for a long, long time and have traveled many roads together. Yim hasn't seemed out of place since joining the group, though, and feels right at home. Sometimes factions can come across as forced in the early stages, but that hasn't been the case for this edition of The OC. They have fun together on screen, which means the audience at home will have a good time too.
Styles' injury is unfortunate, mainly because it'll likely prevent him from participating in the Royal Rumble premium live event. Hopefully, the broken ankle will heal in time for him to take part in WrestleMania 39. The Showcase of the Immortals wouldn't feel quite the same without AJ, who has been one of the best pro wrestlers going for two decades now. The ailment creates some intriguing options for WWE, though, and there's reason to believe that Yim, Anderson, and Gallows will be stronger in the long run for running without Styles for the next few months.
Next: Best WWE Wrestlers Of 2022
Source link