Movies news
John Cena Once Again Proves He's WWE's Biggest Needle Mover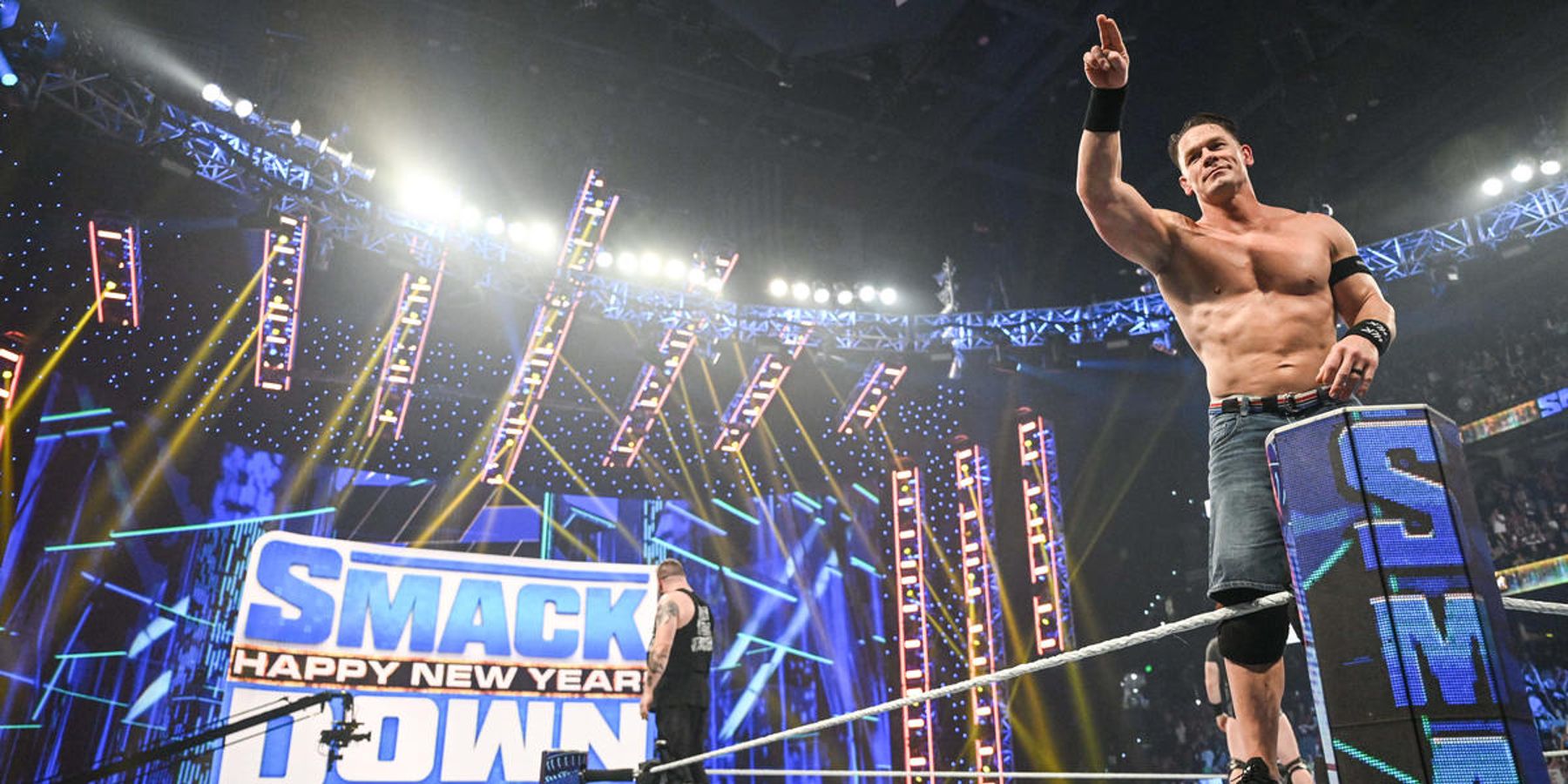 It's been said that John Cena is WWE's last remaining true needle mover. He once again proved that to be true during the last SmackDown of 2022.
John Cena might be entering the twilight of his WWE career. However, the 45-year-old is still one of professional wrestling's biggest draws. In fact, if the December 30 episode of SmackDown is any indication, he's one of the business' few remaining true needle movers left. Last year, Dave Meltzer stated that the wrestler-turned-actor was one of the company's few remaining ticket movers. Someone WWE could put on a marquee for a match and reasonably expect to shift more units than they would have otherwise. Turns out Cena can still draw eyeballs to weekly pro wrestling shows as well.
The ratings for last Friday's episode of SmackDown are in, and the John Cena bump was real. According to Wrestlenomics, SmackDown was watched by "2,629,000 viewers on average." Wrestlenomics provided valuable context for how high that number really is. "[T]his was Smackdown's highest viewership in two years. It was the highest in total viewership December 25, 2020 and highest P18-49 viewership since January 21, 2022. The Christmas 2020 episode had an NFL game as a lead-in which boosted viewership in that case. Excepting that case, this is the highest total viewership for Smackdown since February 28, 2020, just before touring was canceled because of the pandemic." Wrestlenomics also notes the YouTube video featuring John Cena and Kevin Owens Vs. Roman Reigns and Sami Zayn had surpassed five million views as of Tuesday afternoon. A staggering number, even for WWE.
Related: WWE Had 7 Months To Prepare Charlotte Flair's Return (& Still Botched It)
John Cena Deserves Credit, But The Spectacle Wasn't His Alone
If boosting ratings was as simple as rolling John Cena out to cut a promo, then WWE would likely leverage that play at least a few times a year. However, the former Face That Runs The Place wasn't brought to SmackDown to talk. His main event fight featured Kevin Owens as his tag-team partner, and those two went up against Roman Reigns and Sami Zayn. Reigns has obviously been WWE's chosen one to replace Cena for over half a decade, but 2022 is the first full year that really saw him seize that title.
The Tribal Chiefs' star power, along with Cena wrestling his only match in 2022, coupled with the ongoing Owens/Zayn feud, created a can't-miss spectacle for more than 2.6 million WWE fans on Friday night. The company deserves a pat on the back for bringing this match along in storyline. Cena appearing on a vignette to say that he'd be on SmackDown to team with Owens a week prior gave audience members just enough time to make plans to watch.
John Cena was physically somewhat limited during the match. Still, his five-knuckle shuffle with Owens will end up on highlight reels for years to come. With these numbers fresh in their minds, it wouldn't be surprising to hear of WWE making a full-court press to get John Cena involved at WrestleMania 39 in a match. Austin Theory has long been believed to be the front-runner there, but Logan Paul has also thrown his name into the hat recently.
Next: Best WWE Wrestlers Of 2022
Source: Wrestlenomics
Source link