Movies news
Ana de Armas Teases Ballerina Fight Scene With Keanu Reeves' John Wick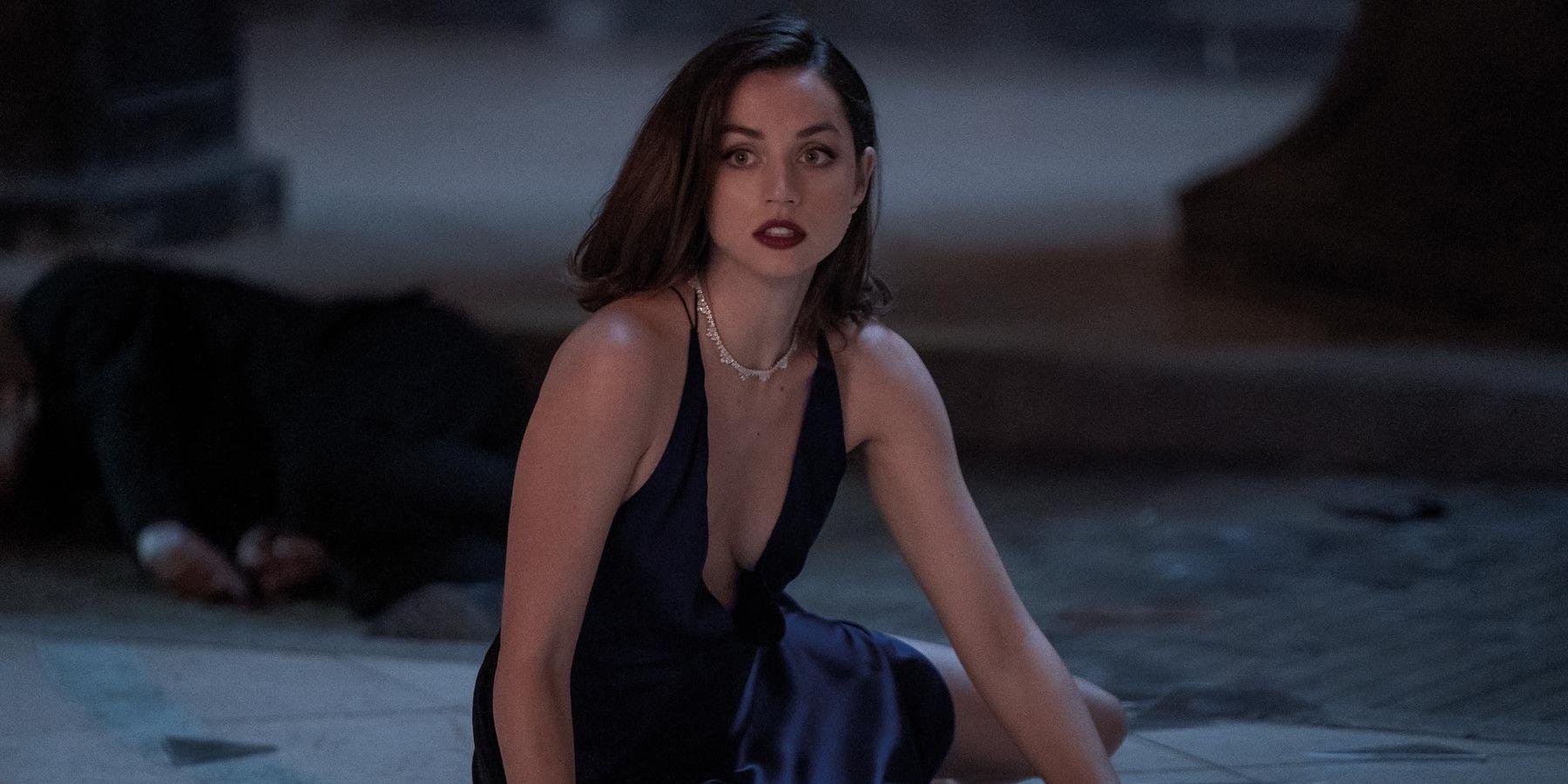 Ana de Armas teases Ballerina's fight scene with Keanu Reeves' John Wick, praising her costar as the spin-off film is four months into shooting.
Ana de Armas teases her Ballerina fight scene with Keanu Reeves' John Wick. Ballerina is the fifth installment of the John Wick franchise, and stars Armas as Rooney, a character who was first introduced in John Wick 3: Chapter 3 – Parabellum and previously portrayed by ballet dancer Unity Phelan. Officially announced by Lionsgate in April 2022, filming commenced in November in Prague.
On The Tonight Show, Armas describes a Ballerina fight scene she rehearsed with Reeves. She shares the difficulty of filming stunts, which often leave her "sore" and "bruised." However, after her rehearsal with the John Wick actor, she jokes that she "can't complain anymore" because of the ease and professionalism he displays when doing his stunts. Check out Armas' full quote regarding the scene below:
We've been in Prague filming for four months. We still have one more month to go. And I'm in pain. You know, my body, my back, everything hurts. I'm complaining, I'm sore, I'm bruised. Bond was fifteen minutes. This is a whole movie, another level. But the other day, Keanu and I were rehearsing our very difficult stunt scene, and this man is just rolling and throwing me and doing crazy stunts. And I'm like — I can't complain anymore. Because he is doing it! He truly is the best.
Related: Ballerina's Timeline Risks Creating A John Wick Chapter 4 Problem
Everything We Know About The John Wick Spinoff Ballerina
After her stints in No Time to Die and The Gray Man, Armas has proved herself a capable action star with her scene-stealing performances, with many praising her casting to head the spin-off. In addition to Armas' Rooney and Reeves' John Wick, Ballerina will feature other franchise characters like Winston Scott (Ian McShane), "The Director" (Anjelica Huston), and Charon (Lance Reddick). Gabriel Byrne, Norman Reedus, and Catalina Sandino Moreno have also been cast in undisclosed roles. The script is penned by John Wick 3 and 4 writer Shay Hatten, along with Emerald Fennell, who was handpicked by Armas herself. Len Wiseman, best known for the Underworld series, is at the helm as the film's director.
The story will take place before the events of John Wick: Chapter 4, despite the film's earlier release. In John Wick 3, Rooney is still a ballerina in training to become an assassin; this fifth installment will see Rooney as a fully-fledged assassin as she hunts down the killers who murdered her family. Little else has been revealed about the story, but the story will undoubtedly be set within the constructs of the franchise's unique criminal underworld — and the action sequences will be just as characteristically stylish and colorful. After the disappointing execution in predecessors like Black Widow and Red Sparrow, viewers are especially excited to see how the film will interpret the ballerina-assassin concept.
Ballerina marks the first spin-off of the franchise, though a television show, The Continental, is also in the works; Halle Berry has also expressed interest in a film starring her John Wick 3 character Sofia. Armas' Rooney has the potential to kick off a whole new female-led series on its own, should the film turn out successful. This would be particularly notable, in a franchise that's overwhelmingly male-dominated. No release date is yet in sight, but audiences can at least look forward to John Wick 4 coming to theaters on March 24.
Next: Keanu Reeves In Ballerina Can Perfectly Flip 1 John Wick Story
Source: The Tonight Show Starring Jimmy Fallon
Source link