Movies news
Elvis Screening For Free In 10 Cities On Presley's Birthday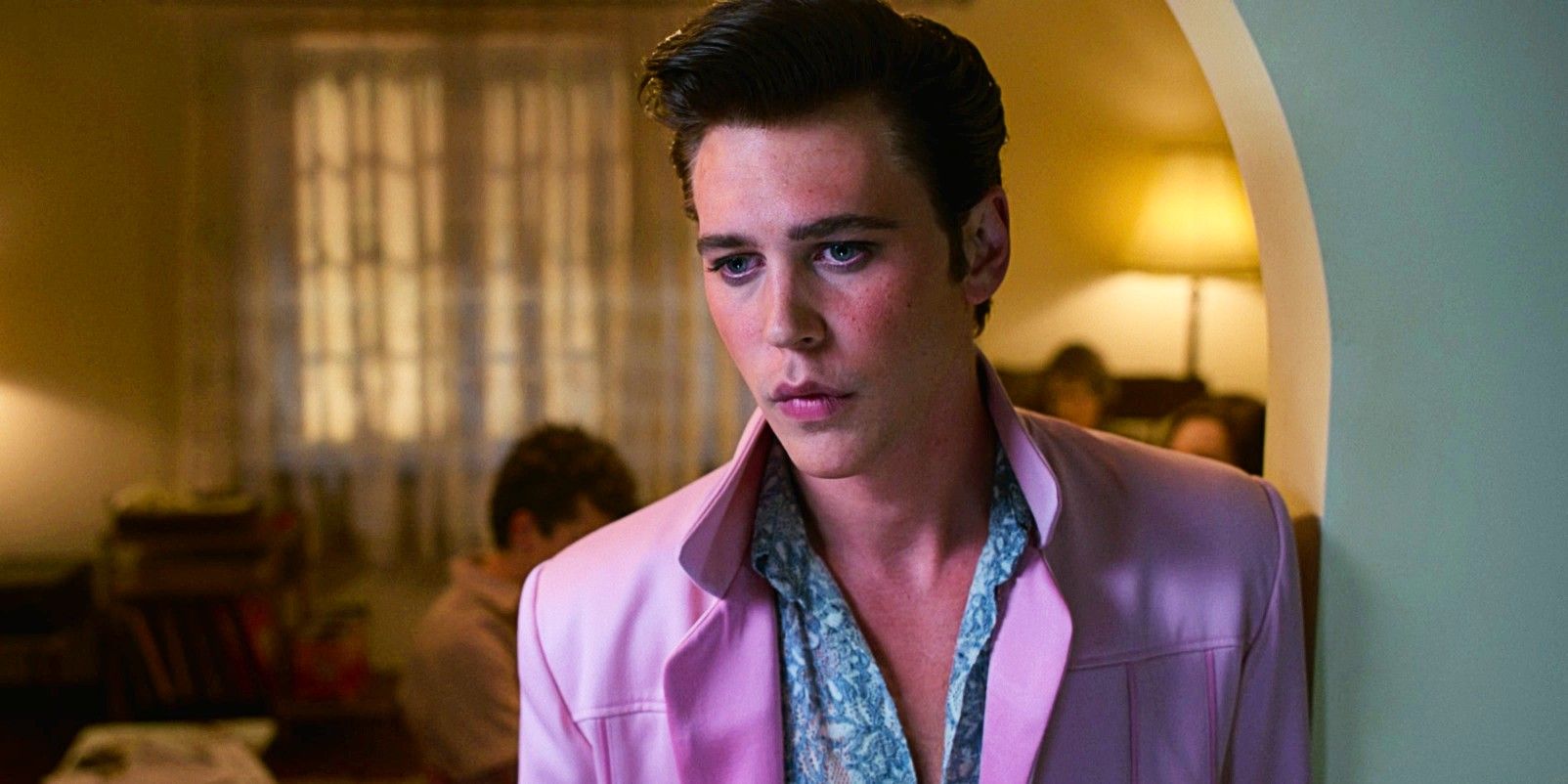 To celebrate the King of Rock and Roll's birthday, Warner Bros. and the Presley estate will screen Elvis for free in 10 cities across the US.
The team behind Elvis is keeping the buzz going with free screenings in 10 cities for the King of Rock and Roll's birthday on January 8. Elvis debuted back in June to instant success, with critics and fans alike fawning over Austin Butler's powerful and layered portrayal of one of the music industry's most enduring icons. The film, which also featured Tom Hanks taking on one of the most unique roles of his illustrious carer, also performed well above expectations at the box office, and is now garnering many nominations on this year's awards circuit.
According to Deadline, Warner Bros., along with Elvis Presley's estate Graceland, are doubling down on their efforts to celebrate Presley's birthday. Elvis will be screened for free as part of a range of festivities in 10 different cities on January 8. They include Atlanta, Chicago, Dallas, Kansas City, Los Angeles, New York City, San Francisco, Toronto, and Vancouver. All the screenings will take place at 5PM except the L.A. show, which will commence at 4PM after a live introduction from director Baz Luhrmann and Butler at AMC Burbank. There will also be a 2PM showing at Presley's famous Graceland estate in Memphis.
Related: Elvis: The Controversy Behind Colonel Tom Parker Explained
Why Elvis Was Such A Success
There is no denying the success that Luhrmann's Elvis enjoyed in 2022 and is likely to continue enjoying in the early stages of 2023 during awards season. The $151 million it brought in domestically made Elvis the highest-grossing original movie of 2022. Elvis also finished with a total worldwide box office gross of over $286 million, making it the second highest-grossing musical biopic of all time behind Bohemian Rhapsody. It has also garnered a litany of nominations from various critics choice awards, as well as Golden Globe nominations for Best Picture, Best Director (Luhrmann), and Best Actor in a Drama (Butler), categories for which the movie also seems like a shoo-in at the Academy Awards.
Even after production delays caused by COVID, Elvis was set up for financial success when Warner Bros. positioned it as their major summer tentpole. It was the first full-fledged cinematic biopic about Presley in years, and the fact that the iconic singer still has a fervent fan base after all this time certainly didn't hurt. It also represented Luhrmann's first directorial effort in over nine years, and the director's distinct style of extravagant auterism, seen in this film as well as his other classics such as Moulin Rouge and Romeo + Juliet, created a lot of anticipation as well. Producer Gail Berman has attributed much of the movie's success to Hanks' worldwide popularity, but also to Butler's jaw-dropping turn as Presley.
While Butler wasn't necessarily who audiences came to see, he's the biggest reason why many swooned over it. The burgeoning star completely inhabited the role, taking on Presley's mannerisms off the stage while also nailing his on-stage persona. His physical transformation through costumes and hair into the different iterations of Elvis over the years was a sight to see, and his ability to replicate Presley's deep southern drawl was also very impressive. Elvis composer Elliott Wheeler even said that all of Elvis' singing in the movie up until the pivotal year of 1968 was actually done by Butler, which makes the performance all the more impressive. It was like a perfect storm that came together to make Elvis the perfect counter programming in 2022.
More: Elvis Ending Explained (In Detail)
Source: Deadline
Source link