Movies news
Ezra Miller May Continue As The Flash In James Gunn's New DCU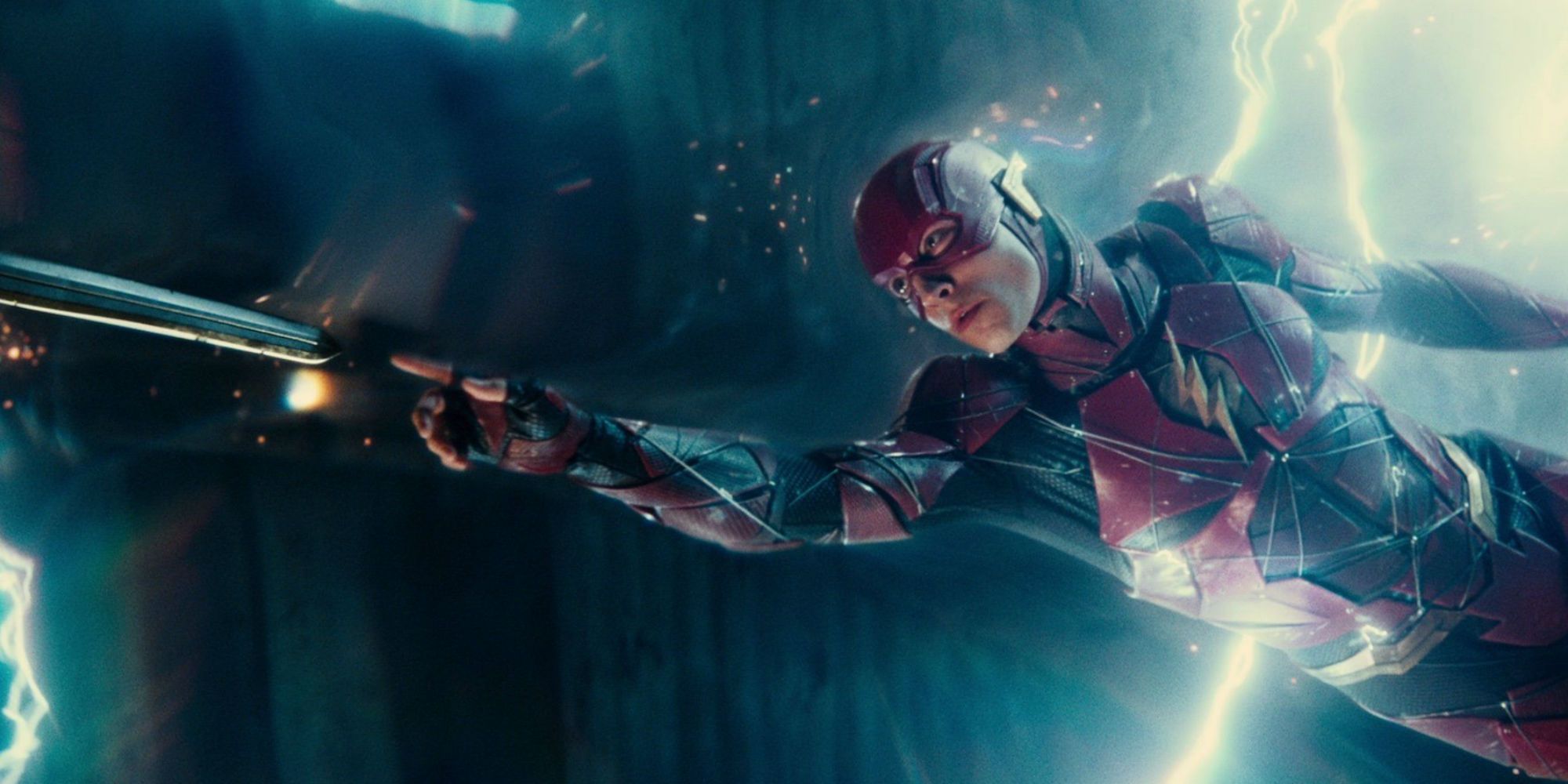 A new report reveals that Ezra Miller may continue to star as Barry Allen, a.k.a. The Flash, in James Gunn's new DC Universe after their solo movie.
Ezra Miller may continue to star as The Flash in James Gunn's new DC Universe after their solo movie. Despite being announced in October 2014, The Flash movie has taken nearly a decade to get to theaters. With Miller cast as the Scarlet Speedster, The Flash has gone through numerous development stages. Initially slated to release last year, Warner Bros. Discovery pushed The Flash to summer 2023, partially due to post-production reasons. However, another heated situation regarding the film has been Miller's multiple legal controversies in 2022. While Miller has undergone mental health treatment and publicly apologized, The Flash has still been a controversial title for the DCU.
As The Flash movie is on its way, a new report has emerged about Miller's potential future with the franchise. According to Variety, they are hearing that various Warner Bros. executives are "amenable to continuing with the actor" after The Flash. It's unclear if the executives in question are CEO David Zaslav or Warner Bros. Pictures heads Michael De Luca and Pam Abdy. Despite their legal troubles, there had been uncertainty about whether Miller would continue portraying Barry Allen after the solo movie. At the time of publishing this story, neither Miller, their representatives, nor anyone at Warner Bros. Discovery has commented on the report.
RELATED: Every The Flash Movie Cameo That's Been Cut Or Rejected
What This Might Mean For James Gunn's New DCU
It's key to remember that if the Warner Bros. executives are anyone but Zaslav, De Luca, and Abdy, it doesn't guarantee that Miller gets to stay on. With James Gunn's DCU seemingly heading for a reboot of some kind, that may also rule out Miller's Flash as the version they use in the franchise. Since Henry Cavill is out as Superman, they are looking for a new star to portray the Man of Steel. Despite Gal Gadot's Wonder Woman so far remaining in place, Gunn has also not stated if he will cast a new Diana Prince. The only actor right now that may be back from the DCU, but as a different character, is Aquaman's James Momoa, possibly as Lobo.
If they are essentially casting different actors for the next Justice League, it won't make sense for Miller to return after The Flash movie. What is worth taking into account is also that neither Gunn nor Peter Safran have been referenced as these executives who are seemingly open to Miller returning. Even if The Flash does great at the box office, Gunn has indicated that a reset is something fans should expect with the new DCU. The only way that it would make sense for more The Flash movies with Miller is if they do the Elseworlds approach. The "old" DCU could, at some point, exist the way that the Arrowverse does, where it's a universe outside the main DC canon.
Whatever becomes of Gunn's new DCU, Miller's The Flash franchise can exist outside of it if that's a direction that DC Studios is open to. While Elseworlds movies are in the works, there is still Miller's public reputation that may play a role in whether they will be finished as the DC icon. Even with mental health treatment and their public apology, that may not be enough for DC Studios to continue working with Miller. From DC Studios' perspective, they may rather want to start fresh with The Flash and maybe even use someone other than Barry. For now, Miller will be seen in The Flash movie this summer, which will also feature multiple versions of Batman and a new cinematic take on Supergirl.
MORE: The Flash's Zod Return Sets Up A Big DCU Retcon
Source: Variety
Source link