Sports news
Savannah Marshall can challenge Franchon Crews-Dezurn for the undisputed super-middleweight championship | 'We can do it!' | Boxing News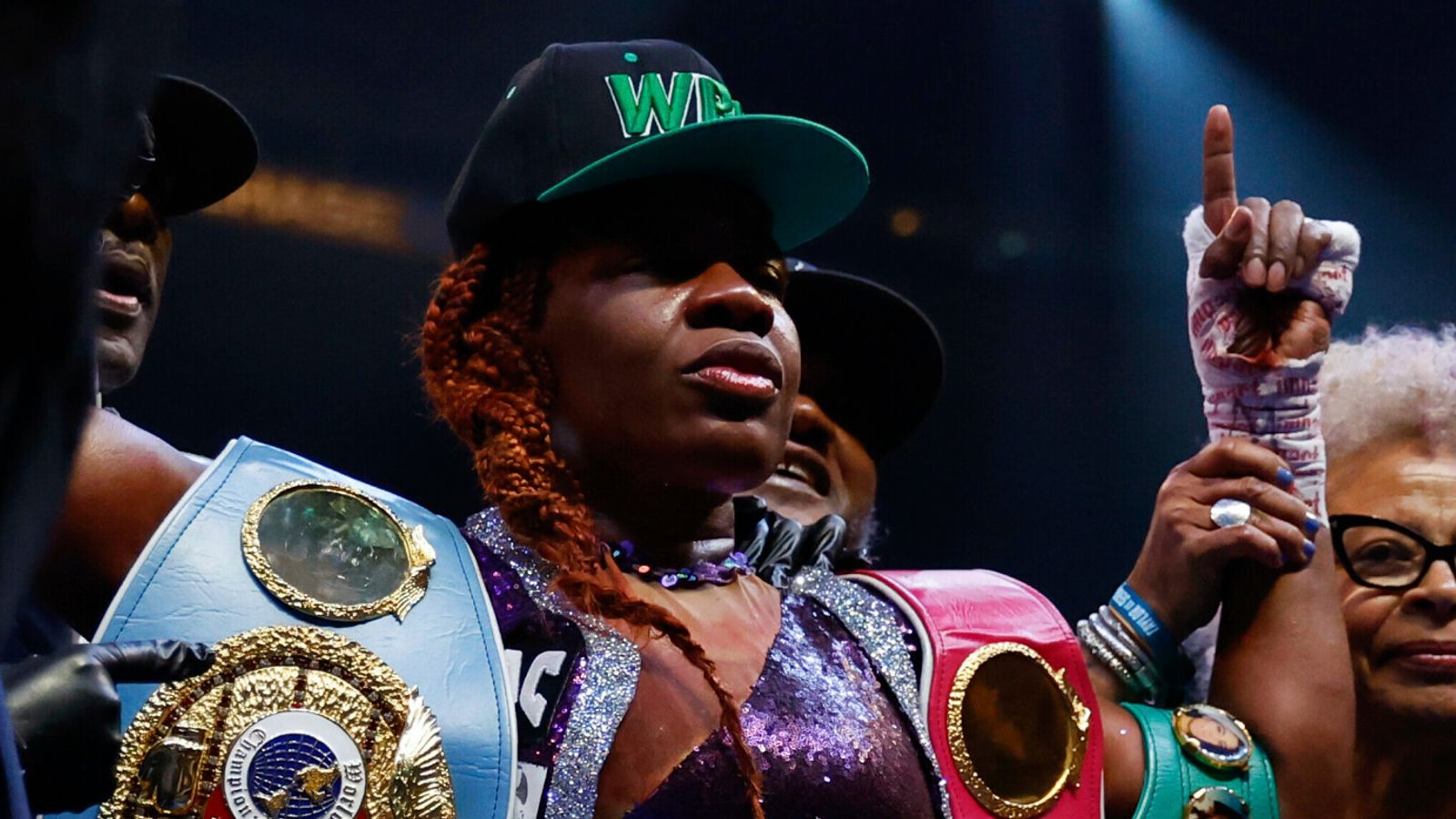 Franchon Crews-Dezurn, the undisputed super-middleweight world champion, has called for a fight with Britain's Savannah Marshall.
But Crews-Dezurn insists the terms must be right for her to travel to the UK to take on the North East star.
"I have no problem, especially seeing the success of that all-female card and the reception of the fans and how the UK supports women's boxing," Crews-Dezurn told Sky Sports. "So of course I would be open to it.
Johnny Nelson and Gary Logan debate whether Savannah Marshall's epic clash with Claressa Shields was the best fight of 2022.

"As long as the terms are correct, as long as the money is correct, of course.
"I'm a worldwide woman, I'm a world champion and I feel comfortable anywhere I go."
Crews-Dezurn was ringside at the O2 Arena to see Claressa Shields' undisputed clash with Marshall in October.
"I was front row and after I went to the ring and called [Marshall] out," Crews-Dezurn said.
"She's a very worthy opponent as well. She's strong, she has experience. But I went straight to her front door to let her know I'm willing and able to fight you.
"But don't try to short-change me when I'm bringing all the marbles to the table. Give me the due diligence and the respect as an undisputed champion, who's giving you an opportunity to become a champion again after you lost your belt," she added.
Over two million viewers tuned into Claressa Shields vs Savannah Marshall making it the most-watched women's professional boxing event in history and creating the biggest audience for a live women's sport event ever on Sky.

"We have tried to pursue that fight."
Marshall had a famous rivalry with Shields that dated back to their bout over a decade ago as amateurs. Crews-Dezurn also boxed Marshall when they were amateurs. Marshall beat her 14-12 at the Olympic Test Event in London back in 2011, though Crews-Dezurn disputes that result.
"There's a reason she doesn't say my name. There's a reason she beats around the bush on that [fight]," the American insisted.
"I fought her in the UK as an amateur. They had the Olympic Test Event at the ExCel Centre and I was beating her by two points going into the last round and next thing I know I'm losing by two points in the end."
Lightweight champion Katie Taylor believes the historic all-female card of Claressa Shields versus Savannah Marshall represents a watershed moment for the sport of boxing.

Crews-Dezurn is likely to defend her undisputed championship against Hanna Gabriels, a former unified super-welterweight champion, in March. Gabriels holds belts at light-heavy and heavyweight and would move down to 168lbs to challenge for the undisputed crown.
"I feel like this is just the beginning, I climbed to the top of one mountain. Now I'm ready to go to another," Crews-Dezurn said.
But it means the window to make the fight with Marshall is narrowing. Her final message to the Briton: "At the end of the day, it's my show, it's my car. I'm driving it right now. I'm here. Just make it worth my while. We can do it."
Source link