Movies news
The Menu Is On HBO Max & Fans Are Hypnotized By Ralph Fiennes' Chef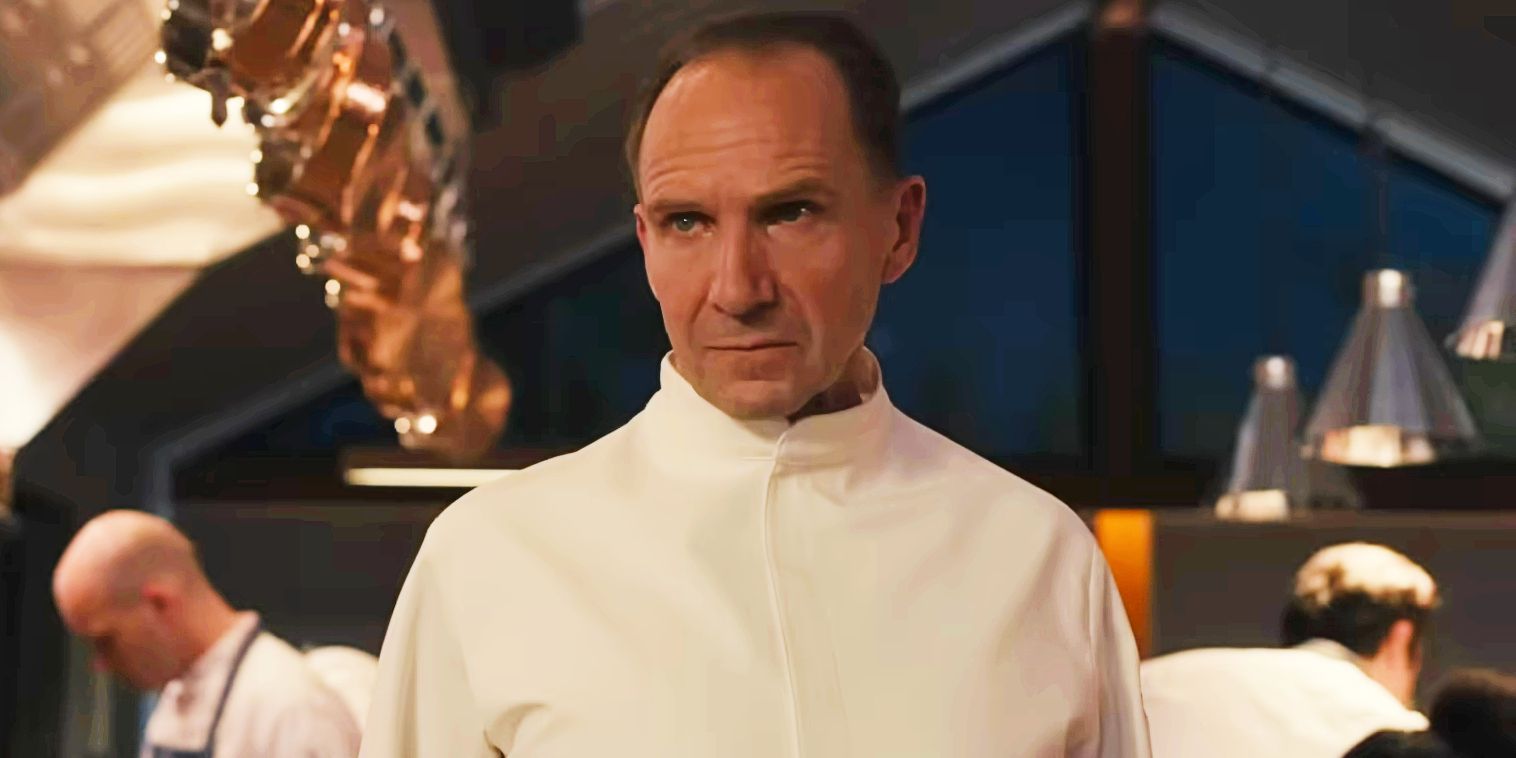 The Menu is now streaming on HBO Max, and the movie's new fans have taken to social media to praise star Ralph Fiennes' hellish turn as Chef Slowik.
Following The Menu's release on HBO Max, fans are absolutely mesmerized by Ralph Fiennes as the film's hellish chef. The thriller stars Anya Taylor-Joy as Margot Mills, the guest of Nicholas Hoult's Tyler Ledford to an exclusive restaurant on a private island, where renowned Chef Julian Slowik (Fiennes) prepares an unconventional dining experience. Taylor-Joy and Hoult are joined by an ensemble cast to round out the other guests and staff at the restaurant, including John Leguizamo as a washed-up movie star, Janet McTeer as a snobby food critic, and Hong Chau as Chef Slowik's fiercely loyal maître d'.
The Menu released on HBO Max this week, and the movie's new fans are enthralled by Fiennes' compelling performance as Chef Slowik. Praising the film on social media, they highlight the movie's social commentary but also single-out his standout portrayal of a chef with an extraordinary story to tell through his unorthodox menu. Check out what people are saying below:
Related: The Menu Ending Explained (In Detail)
Throughout Fiennes' long career in Hollywood, he has made a name for himself in a variety of strong roles in critically acclaimed films. In 1993, the actor starred opposite Liam Neeson as the vile Amon Göth in Schindler's List, the commandant of the Kraków-Płaszów concentration camp during World War II. This early role displayed Fiennes' ability to embody the calmness of evil needed to effectively portray Chef Slowik as he carries out his plan in The Menu.
However, he added a touch of cynicism to the calculating chef, as previously seen in the actor's performances as Harry Waters in Martin McDonagh's award-winning black comedy In Bruges and in Wes Anderson's The Grand Budapest Hotel as Monsieur Gustave H., the hotel's beloved concierge. The Menu effectively uses Fiennes' talents, combining the actor's unmatched intensity with the undeniable charm that has carried him for decades in Hollywood. His portrayal of a chef harboring a distaste for the wealthy and underlying self-hatred for his role in their world ensures that The Menu is a film that any fan of his shouldn't miss.
The Menu turned a profit in theaters, pulling in over $73 million against its $30 million budget, and the movie succeeded with critics. Directed by Ali G Indahouse's Mark Mylod, the film sits at an 89% Fresh rating on Rotten Tomatoes, with its audience score not too far behind. Despite this, it seems the HBO Max streaming release has helped the movie find a whole new audience. Even though The Menu delivers a taut thrilling tale, comfortably digestible for any fan of the genre, Fiennes' captivating performance as Chef Slovik ensures audiences won't leave unsatisfied.
More: The Menu Flips One Of Horror's Oldest (& Worst) Movie Tropes
Source: Various (See above)
Source link