Sports news
Belinda Clark: Former Australia captain becomes first female cricketer to have statue | Cricket News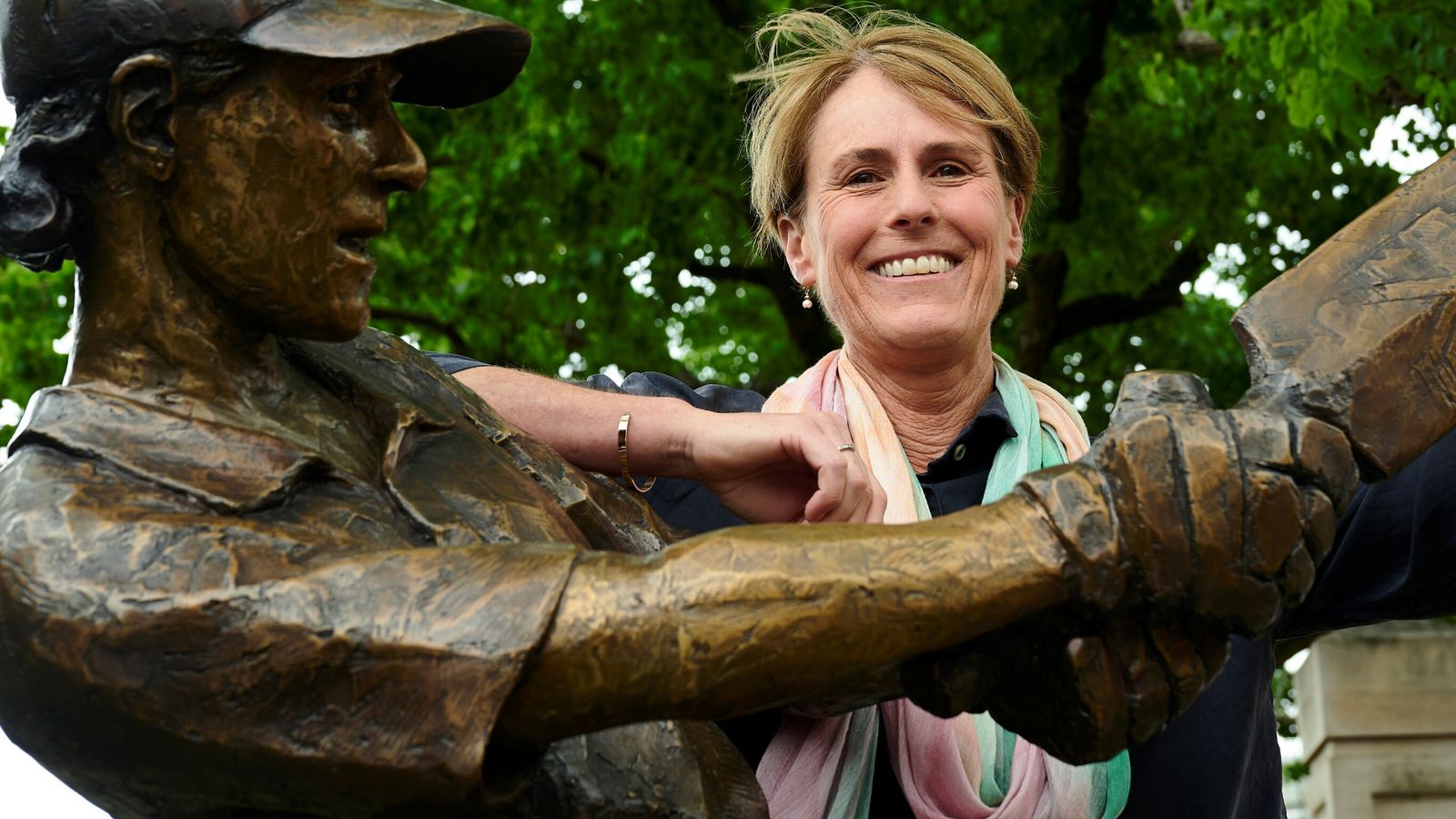 Former Australia captain and World Cup winner Belinda Clark has become the first female cricketer to be honoured with a sculpture in the world.
Cricket Australia unveiled a statue of Clark in the Sydney Cricket Ground precinct on Thursday, joining fellow Australian greats in Richie Benaud, Steve Waugh, Stan McCabe and Fred Spofforth.
Clark was the captain of Australia for 12 years and won two ICC Women's World Cup trophies, amassing 15 Test matches and scoring 919 runs at an average of 45.95. The Australian is also a member of the ICC Hall of Fame, and also has the award for Australian Female Cricketer of the Year named after her.
"I'm excited to have the sculpture in place and for people to now look at it and perhaps wonder what that is, who that is and to be able to tell a bit of a story is really important," said Clark said. "The sculpture encapsulates being able to have a go – to be courageous, to take on those challenges and break convention.
"I want people to take away that you can do anything you want if you put your mind to it and you have good people around you, and I think I've been very fortunate to have had great support and have a bit of an imagination to take my game where I wanted to take it, and hopefully the sport is in a better place for it."
Clark retired from the sport in 2005 having also captained the side in 101 ODIs, by the end of which she was her nation's top scorer in the format.
The 52-year-old, who became the first person to score an ODI double century with 229 against Denmark in 1997, has since been inducted in the ICC Hall of Fame as well as serving as chief executive of Women's Cricket Australia.
The East Gate at Lord's has been renamed in honour of the late Baroness Rachael Heyhoe Flint. Heyhoe Flint was the first women's cricketer to set foot – in a playing capacity – on the main ground at Lord's in 1976.

In 2022, The Marylebone Cricket Club honoured former England captain and pioneer Rachael Heyhoe Flint by renaming the North Gate at Lord's after her.
Baroness Heyhoe Flint, who captained England between 1966 and 1978, died in 2017 having featured in the inaugural women's match played at Lord's in 1976.
Source link