Movies news
Chris Jericho Is Helping AEW Build Future Stars (& Not A Moment Too Soon)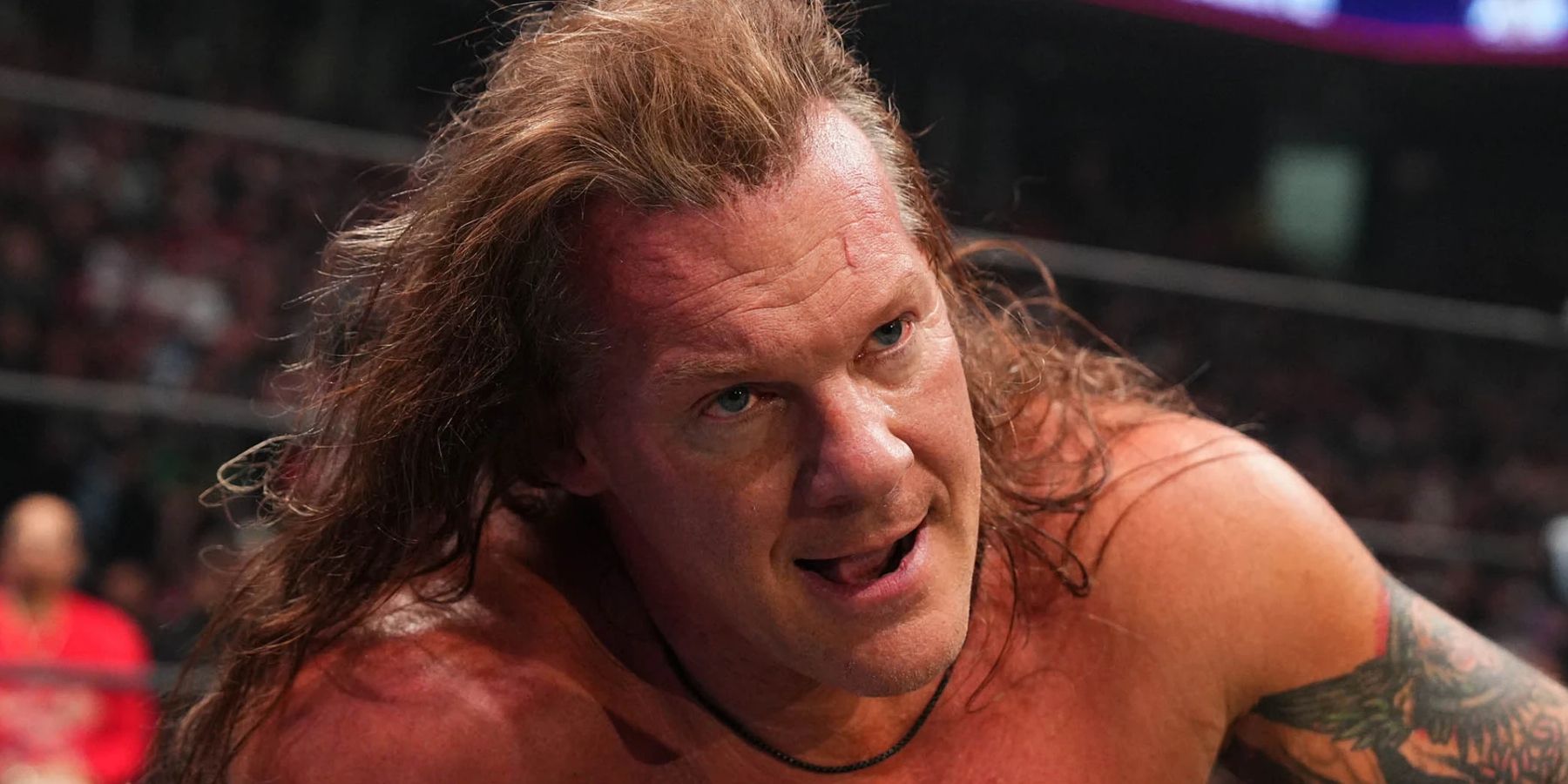 Chris Jericho was a dominant force in AEW throughout most of 2022. Now he's finally leveraging his GOAT status to create new stars for the company.
Throughout the majority of 2022, it seemed like Chris Jericho might never lose a match in All Elite Wrestling again. The Jericho Appreciation Society took some losses, but The Ocho rarely came up on the wrong side of his singles bouts. By hook or by crook, Jericho went over on stars such as Dalton Castle and Bandido while hijacking Daniel Garcia's program with Bryan Danielson and making it all about him. Whenever a shred of the spotlight was available, Jericho stood in it. When younger talent could have used the rub from one of professional wrestling's legit GOATs, Jericho wasn't there to give it. At least, that was the perception surrounding the 52-year-old for most of the year. By the time his reign as ROH World Champion began, audiences had grown tired of seeing predictable Jericho matches.
It might have been by design, or it might have been a happy accident, but over the last several weeks, The Wizard and AEW leveraged those feelings against fans. Jericho and Tony Khan have seemingly combined forces to subvert those expectations. So far, the company has created one white-hot babyface out of thin air while pushing another to new heights. Action Andretti went from an "already in the ring" competitor for Jericho to a Dynamite main stay overnight on December 14 when he pinned Chris clean. Then AEW rang in the new year a few weeks later by putting Ricky Starks over on Jericho, giving him even more momentum moving forward. This is how All Elite Wrestling should have been using their big-name ex-WWE veterans all along, and Jericho aiding in the creation of new stars is happening not a moment too soon.
Related: HOOK & Jungle Boy Are Odd-Couple Team AEW Fans Didn't Know They Needed
Action Andretti & Ricky Starks Had Everything To Gain Against Jericho
Beating Chris Jericho meant more to Action Andretti than it did for Ricky Starks, but the victories are still cornerstone moments in their budding careers. For Andretti, most AEW fans weren't familiar with him before his match against the former Y2J. He'd worked a few matches on Dark but didn't appear close to impacting Dynamite or even Rampage. Jericho saw something else in the Philadelphia native and made it his personal mission to turn Andretti into a star for the company. He did just that on the December 14 episode of Dynamite, in a match that AEW continues to put over as the upset of the decade. They might not be wrong either.
While Jericho put Andretti on the map in AEW, Starks was already an established name on the brand. Still, he only recently saw his star begin to really rise during a short feud with MJF. Ricky Starks came up short in his bid to be AEW World Champion, but to his credit, Khan has kept his foot on the gas of Starks' push. Instead of allowing him to slide down the card and back onto Rampage following his loss to MJF, AEW kept Starks involved on Dynamite by having him engage in a war of words with Jericho.
"Absolute" again held his own on the mic, leading to a match against Jericho on the January 4 episode of Dynamite. Starks Vs. Jericho felt like a match that the JAS would help Chris win, allowing him to go over on an up-and-coming opponent who needed the win more. AEW wisely leveraged those expectations against fans again, however. While the Jericho Appreciation Society did get involved, Starks managed to break out of the Walls of Jericho despite taking a baseball bat shot to the head. Ricky Starks ended up with a massive win, maintaining tremendous momentum entering the new year.
Chris Jericho Only Adds To His Legacy By Helping AEW Build New Stars
Chris Jericho isn't going to lose every match he has in AEW from here on out, but fans now at least believe his opponents have a fighting chance. Going on a cold streak will do absolutely nothing to detract from the career he's pieced together. Jericho is one of the most creative minds in pro wrestling history, which is why all his unclever and basic heel victories in 2022 felt so off. Chris is generally better than that, and it felt like his creative was getting stale.
Over the last few weeks, Jericho has shown a willingness to give back to the business, both in his clean loss to Andretti and stealing the first AEW show of 2023 with Starks. It's impossible to know now, but if Action and/or Ricky go on to have outstanding careers, they'll be able to look back on these matches against Chris Jericho and circle them as a true launching point. For Chris, it's just another day at the office. His boosting the signals of younger AEW talent like he has been only added to and cements his legacy as one of the best wrestlers ever to do it.
The odds are good that Jericho will get his wins back over Starks and Andretti. It seems like those two are entering a feud against JAS, and they will need a lot of help to deal with Jericho and his goons. That sets them up to eat a pin or two in the future, but it won't detract from the momentum they picked up by pinning Chris in the first place. Jericho is losing to homegrown All Elite Wrestling stars, and the company will be better for it in the long run.
Next: Why AEW Fans Should Give Mogul Affiliates A Chance Despite Rocky Debut
Source link