Movies news
Jeremy Renner Shares Hospital Video Update After Snowplow Accident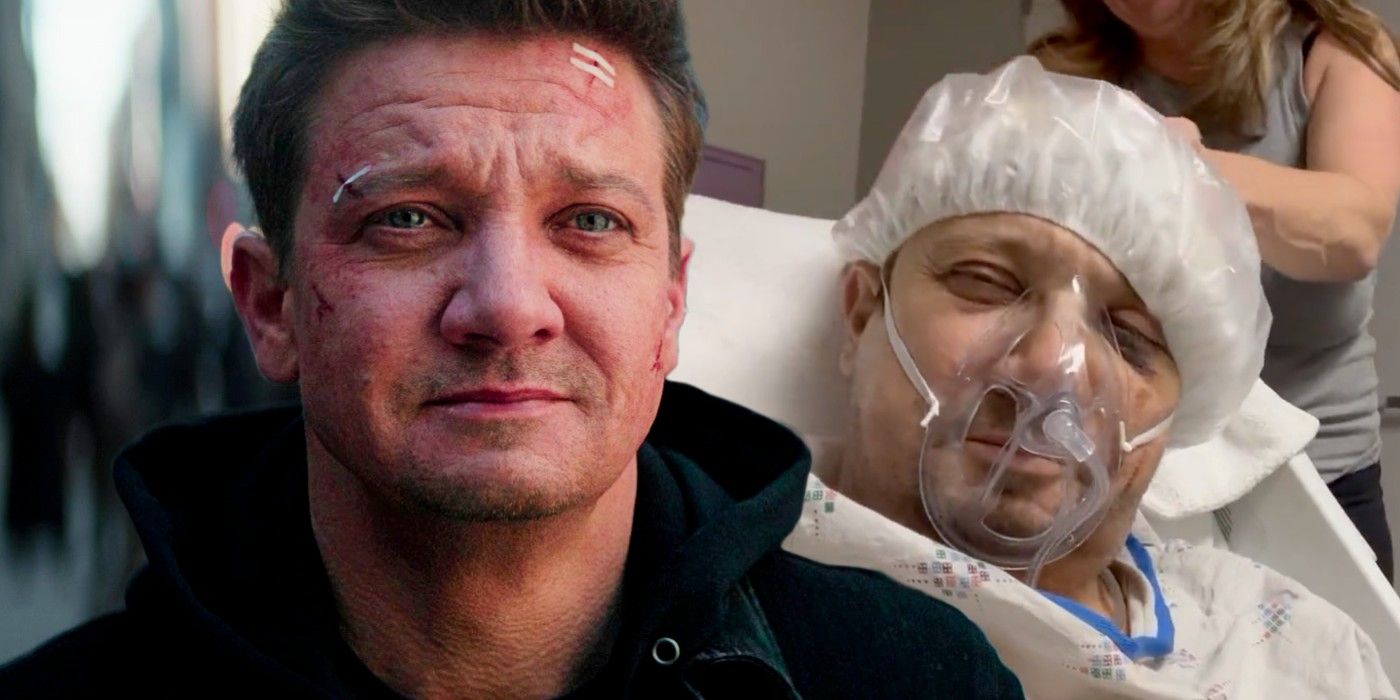 Jeremy Renner shares another update on his status after his snowplow accident with a video showing him at the hospital having a spa day with family.
Jeremy Renner provides another update on his condition after his snowplow accident by sharing a video of him and his family in the hospital. Best known for playing Hawkeye in the Marvel Cinematic Universe since 2011 and his Oscar-nominated performances in The Hurt Locker and The Town, Renner has been an incredibly successful and popular actor for more than a decade. Audiences recently saw him return as Clint Barton in Hawkeye on Disney+ and star in Paramount+'s Mayor of Kingstown, which returns for season 2 on January 15. Thoughts and prayers have gone Jeremy Renner's way after he was involved in a snowplow accident.
In the wake of Jeremy Renner's snowplow accident, there was plenty of concern for the actor's life after he suffered serious injuries that left him in critical condition at the hospital. The actor made his first statement on his condition a few days ago by sharing a selfie of him in the hospital. Now, Jeremy Renner has shared a video from the hospital on Twitter to provide everyone with another update on how he is doing. He is shown with his mother and sister, who is featured massaging his head as part of his spa day. Renner appears to be in good spirits as he continues to recover, even as the social media post notes that it was a not-so-great day for him before the "spa day" began.
Related: What's With All The Jeremy Renner Jokes In Glass Onion?!
Jeremy Renner's Accident & Recovery Timeline
Jeremy Renner's snowplow accident occurred on January 1, 2023. It was originally described as a weather-related accident before more information surfaced. It is now known that Renner's accident occurred on New Year's Day when his Snowcat rolled over and ran over his leg. According to the Mayor of Reno, Hillary Schieve, the incident happened as the actor was attempting to clear snow to help someone who was stranded. The Snowcat accident resulted in Jeremy Renner suffering severe blood loss in his leg. Thankfully, one of his neighbors is a doctor and applied a tourniquet until paramedics arrived. He was then taken to the hospital by helicopter the same day.
Jeremy Renner underwent surgery for the injuries caused by the Snowcat accident on January 2, 2023. His representatives confirmed this news with an official statement that revealed the extent of his injuries included blunt chest trauma and orthopedic injuries. He remained in critical but stable condition after successful operations, and it was confirmed that his family was able to be with him at this time. Jeremy Renner broke his silence on the accident on January 3rd by posting a photo of him in his hospital bed with bruising on his face. This prompted another wave of support from colleagues, including his MCU family.
There is currently no known timetable for Jeremy Renner's injuries. It is unclear when he will be released from the hospital as a result. Now that Renner is being more active on social media, he could continue to provide people around the world with updates on his health in the days and weeks to come. In the meantime, seeing him laugh and have fun with his family is especially heartwarming.
More: What If Jeremy Renner Had Replaced Tom Cruise In Mission: Impossible?
Source: Jeremy Renner/Twitter
Source link