Movies news
M3GAN Box Office Will Make Money In Horror Movie's First Weekend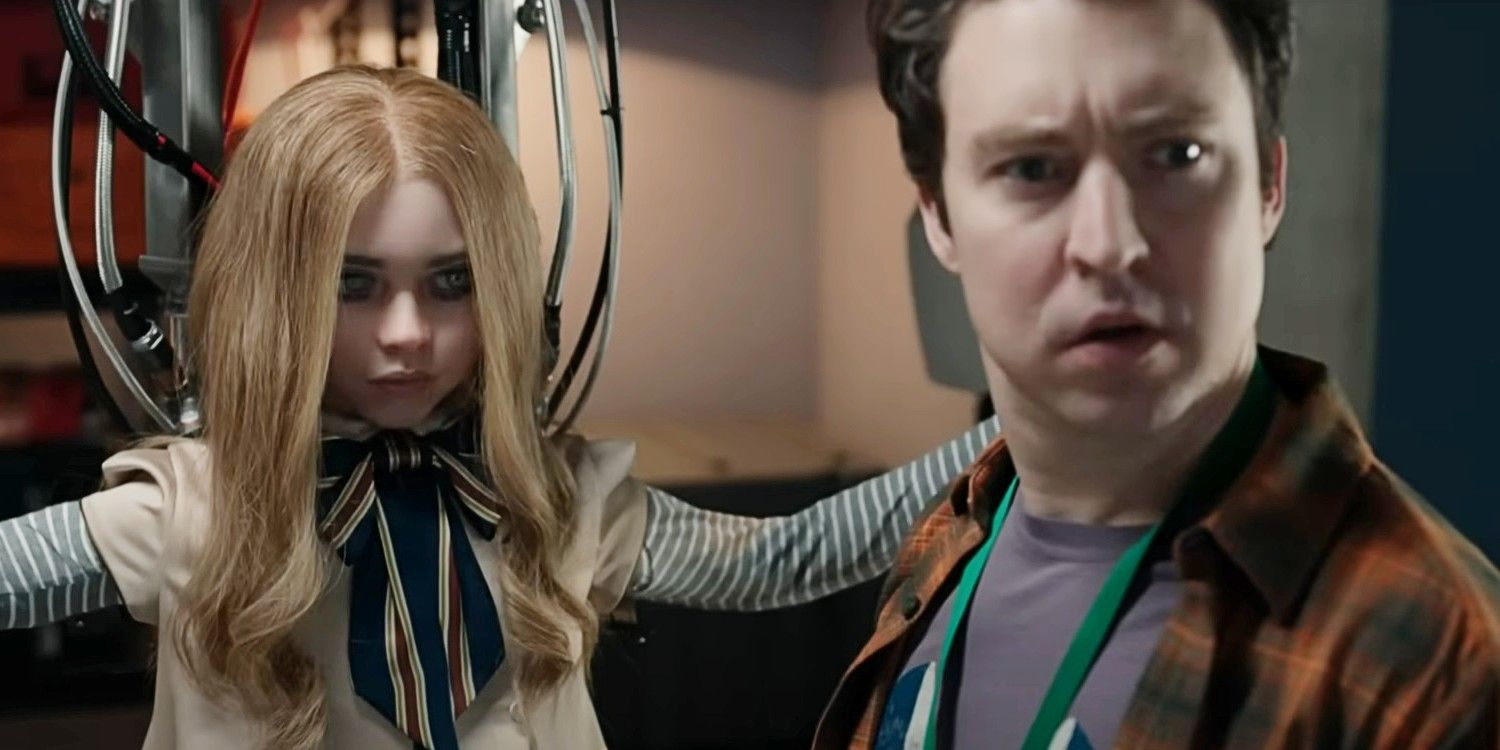 The highly-anticipated horror movie, M3GAN, is expected to perform well at the box office, with projections as high as $20 million opening weekend.
As one of the first major movies to kickstart the 2023 film year, Universal and Blumhouse's upcoming horror flick M3GAN is expected to break even on its opening weekend. Directed by filmmaker Gerard Johnstone, with a screenplay by Malignant scribe Akela Cooper, M3GAN follows a robotic engineer, Gemma (Allison William), who creates the titular android for her niece, Cady. While protective and friendly to Cady (Violet McGraw), M3GAN quickly gains a mind of its own, disobeys commands, and transforms into a lethal robot. Following its trailer drop, the movie has become one of the most highly anticipated movies of 2023, with M3GAN's eerie dance scene becoming a meme.While preparing for its theatrical release on January 6, 2023, Variety reported that M3GAN is expected to make its $12 million budget and possibly more during its opening weekend. Projections estimate the movie will make between $17 to $20 million from 3,400 North American theaters. While the film's expected to lose the box office battle to Avatar: The Way of Water, a $17 or even $20 million haul is impressive for a January release.Related: Every Movie Coming To Theaters In January 2023
Why Is M3GAN Earning So Much Buzz Before Release
M3GAN owes much of its pre-release buzz to the film's apparent knack for its mixed horror and dark humor. With the trailers released thus far, the movie blends creepy killer-doll imagery with offbeat, awkward dancing. While a killer doll is a concept seen before with the likes of Annabelle and Child's Play, the execution of the trope in M3GAN elevates these aspects with the current climate of advanced technology and the rise of artificial intelligence.Since the first trailer, M3GAN herself has gone viral with her killer choreography. As shared by Chris Gardner on Twitter, Universal and Blumhouse seem to have steered into the skid with their marketing campaign, as dancers dressed like M3GAN perform to a Taylor Swift song at its world premiere. With the movie being rated PG-13 and the character becoming a viral sensation, the horror film will likely become a huge success at the box office. The film's prominence doesn't just stop there, as the critical reviews for M3GAN are very promising, currently sitting at a high 98% on Rotten Tomatoes as of this writing.
As the film's success seems inevitable, it also helps that M3GAN's backed by the biggest names in horror, with Jason Blum of Blumhouse and horror maestro James Wan serving as producers for the film. Blum and Wan have recently considered merging Blumhouse and Wan's Atomic Monster, and M3GAN is the first joint release after the news. Given that the online circulation and popularity have grown for M3GAN, the potential success could bring more collaborations, including the possibility of an M3GAN sequel. The wait is almost over for M3GAN to hit theaters, and while time will tell, the early box office projection and positive reviews might indicate a new horror franchise in the making. More: Why James Wan's First Horror Movie Is Impossible To Watch Source: Variety, Chris Gardner/Twitter
Source link