World News
Brad Pitt recalls first love scene, breakout role and the actor who left him starstruck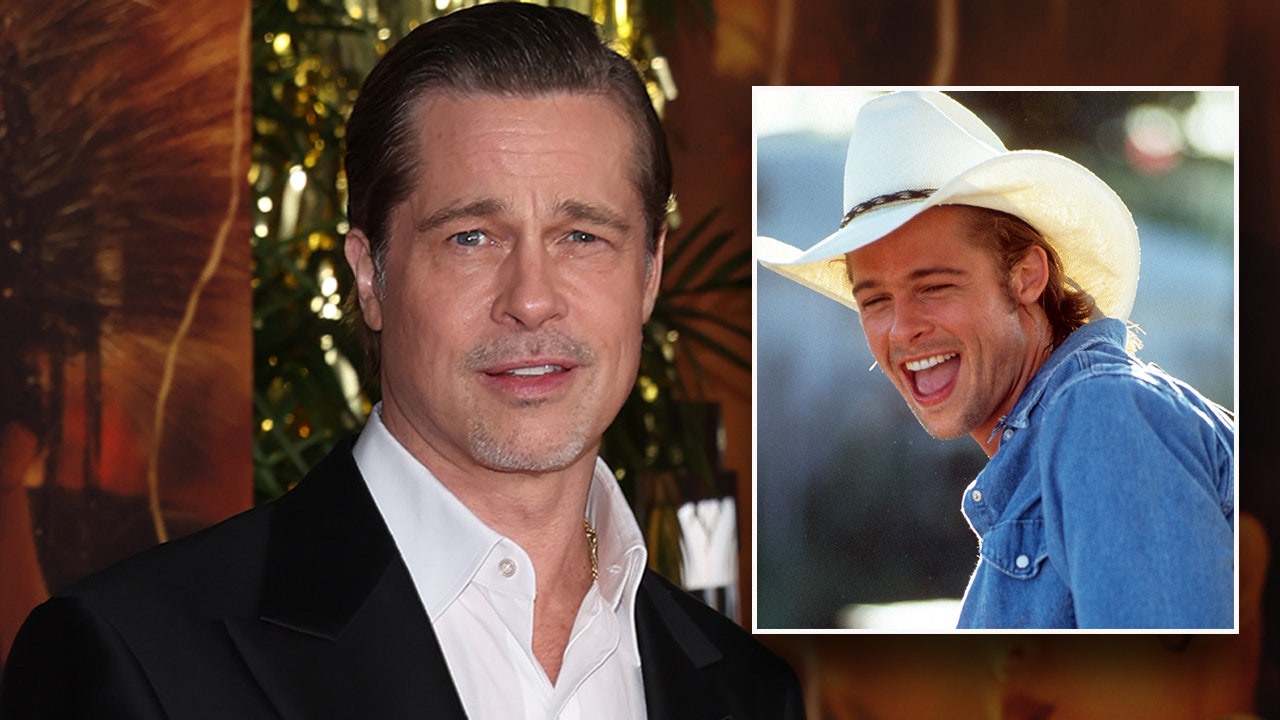 Brad Pitt reminisced on the past while chatting about a few of his favorite roles.
The 59-year-old Academy Award-winner has certainly grown from his "Dallas" days in the '80s when he played Randy for four episodes on the popular drama.
Pitt recalled his first love scene being anything but romantic.
"I had to roll around in the hay in a barn," the "Babylon" actor told W Magazine. "I don't think I had a line. I was just rolling and frolicking."
BRAD PITT SUNBATHES WITH TOPLESS GIRLFRIEND INES DE RAMON IN MEXICO AMID 'SEMI-RETIREMENT' PLANS
His follow-up was slightly better, though. He portrayed J.D. in the '91 flick "Thelma & Louise," and got the chance to work with both Susan Sarandon and Geena Davis. 
"Yeah, that was my entry into the big leagues, I guess," Pitt admitted. "Geena [Davis] was so sweet and kind and delicate." 
SUSAN SARANDON RECALLS WORKING WITH BRAD PITT IN 'THELMA & LOUISE': 'HE'S NOT JUST A REALLY GORGEOUS FACE'
He was 26 years old while Geena was 34 at the time of filming their steamy bedroom scene. 
"That love scene, I think, went on for two days of shooting. She took care of me," Brad said.
He had no idea that his character would have any impact on his career. In fact, he barely got the part.
"I just thought, I'm the guy for this. But they went through a couple of other actors," Pitt remembered. "I didn't get the part at first, and then it came back around, and I didn't get it again, and I went, 'Huh. All right. Moving on.' And then it came back around again. I feel like it was three times."
BRAD PITT CONSIDERING 'SEMI-RETIREMENT' AFTER SELLING MAJORITY STAKE IN PRODUCTION COMPANY: REPORT
With years of success under his belt, he still recalled the early days of feeling starstruck in Hollywood.
"I remember moving out here [to Los Angeles], and the first week I went to a Fishbone concert in the valley," Pitt said. "I saw John Cusack, and that was the first I had ever seen a man or woman who actually worked in film. It was really strange, being in the same room with someone who you watched on the screen."
Pitt also revealed that road rage can sometimes get the best of him.
"You know what my pet peeve—my Larry David moment—is? It's when people are in the passing lane, and they're going as slow as everyone in the regular lanes," he said. "They block the whole thing, and you can't get around. I gotta move. And when I feel trapped, I go all Larry David on 'em.
CLICK HERE TO SIGN UP FOR THE ENTERTAINMENT NEWSLETTER
He added, "I try to be nicer these days. I might flick a bright. See if that gets anything. I might, like, move over into the rearview mirror a couple of times, see if that does anything."
The "Once Upon a Time… In Hollywood" star confirmed in November he was dating Ines de Ramon, months after she split from her ex-husband, "Vampire Diaries" actor Paul Wesley. Wesley and de Ramon were married for three years.
Pitt and de Ramon first sparked romance rumors while spotted on a double date with Cindy Crawford and Rande Gerber at a Bono concert.
Pitt may have even more time for love in his life after he recently sold a 60% majority stake of his production company, Plan B Entertainment, to the French group Mediawan for $300 million.
CLICK HERE TO GET THE FOX NEWS APP
Source link