Movies news
Coppola's New Movie Set Has Descended Into Chaos According To Report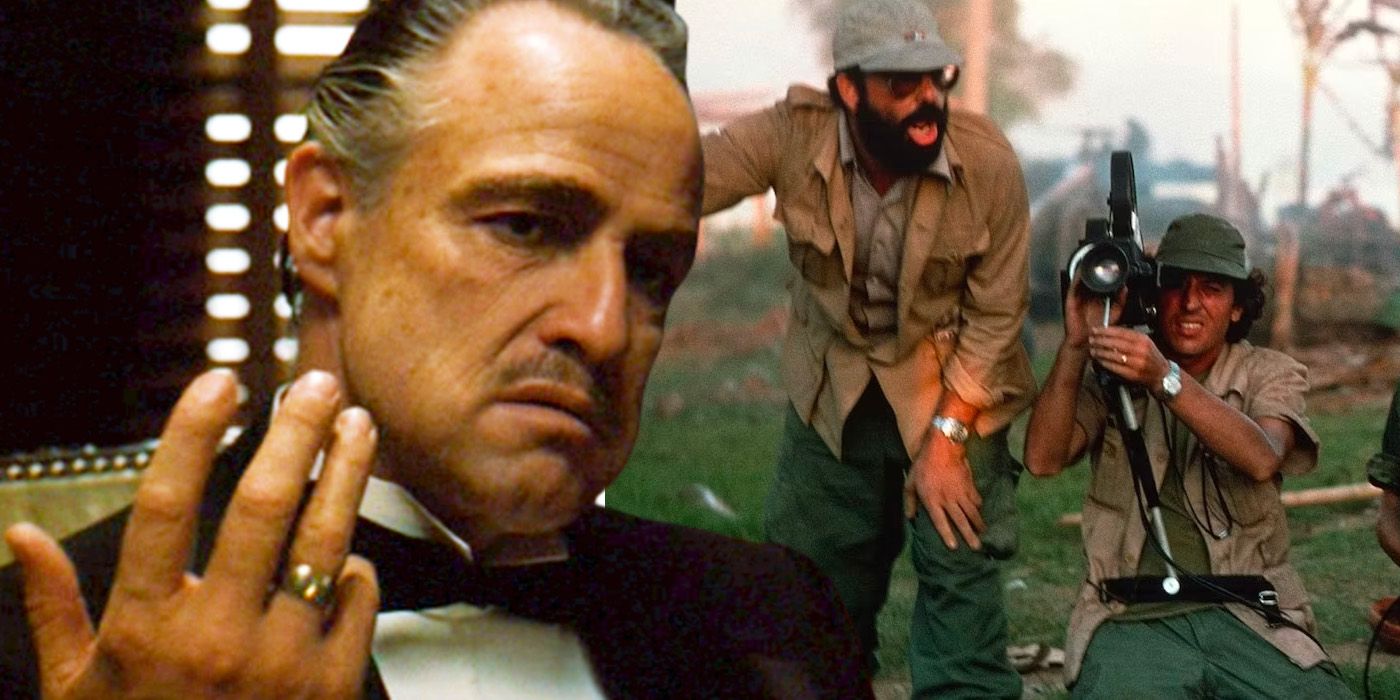 Coppola's new movie set has descended into chaos, according to a report detailing drama, while Megalopolis is halfway through its shooting in Atlanta.
Coppola's new movie set is reportedly facing turmoil in the latest updates regarding the production. Megalopolis is a long-awaited passion project for Coppola, best known for The Godfather trilogy. Financing the hefty $120 million budget himself, Megalopolis is also Coppola's first directorial project since 2011's critically panned Twixt. Filming commenced in November 2022 in Atlanta and was originally due to conclude this March.
According to The Hollywood Reporter, the set of Coppola's Megalopolis has descended into chaos, with the future of its production now unclear. Most recently, production designer Beth Mickle and supervising art director David Scott have left the project, followed by more team member departures. Currently halfway through its shoot, a source has stated that Megalopolis no longer has an art department; Coppola is hiring new staff this week. See what a production executive shared of his thoughts:
There's no good answer here. [Coppola] is going to spend a lot more money than he intended. You can imagine how much he's already got invested. It would be a very bitter pill not to finish it.
Megalopolis Set Sounds Like Apocalypse Now Drama
The drama on set is starting to look like what infamously happened with Coppola's war epic. The 238 days of shooting were marked by disaster upon disaster: replacing lead actor Harvey Keitel with Martin Sheen, Sheen's subsequent heart attack, constructing sets in the Filipino jungle and rebuilding them after Typhoon Olga, and various other complications on Apocalypse Now's set. Post-production efforts also took nearly two years, and the total budget ballooned to $30 million, a significant amount at the time. The unanticipated budget costs, changes to cast and crew, and pivots in production development are all mirrored on the Megalopolis set — which in addition to having no art department now, had just lost its visual effects team in December.
Everything We Know About Megalopolis
Drafted back in the 1980s, the first attempt to get the film off the ground was in the early 2000s and ultimately abandoned in 2007. Development resumed in 2019, and Coppola again took on his roles as Megalopolis' director, writer, and producer. The cast boasts an impressive ensemble, including acclaimed actors like Adam Driver, Aubrey Plaza, and Forest Whitaker. Coppola has emphasized that New York City is the main character, though the story revolves around an architect who seeks to restore the city after a disaster wreaks devastation and reimagines it as a utopia. Envisioned as a science-fiction epic, Coppola's film widely diverges from his previous works, which have often been realistic and gritty. Coppola is tasked with executing a completely new genre — and the challenges in this have already been revealed with the pivot from virtual technology to green screen out of financial necessity. There are no plans to stop yet. However, the lack of essential team members and rising budget costs have raised the possibility twice-fold.
If Apocalypse Now shows anything, it's that Coppola finds a way to get things done — no matter how seemingly grueling or logistically impossible. To his credit, the 1979 film is widely considered one of the greatest cinematic feats of all time, making his efforts worth it. Whether the same will be true with Megalopolis for the 83-year-old filmmaker remains to be seen — and will likely require further compromises on his end along the way.
Next: Francis Ford Coppola's Favorite Movies
Source: The Hollywood Reporter
Source link