Movies news
How Much Would Jay White Move The Needle For WWE?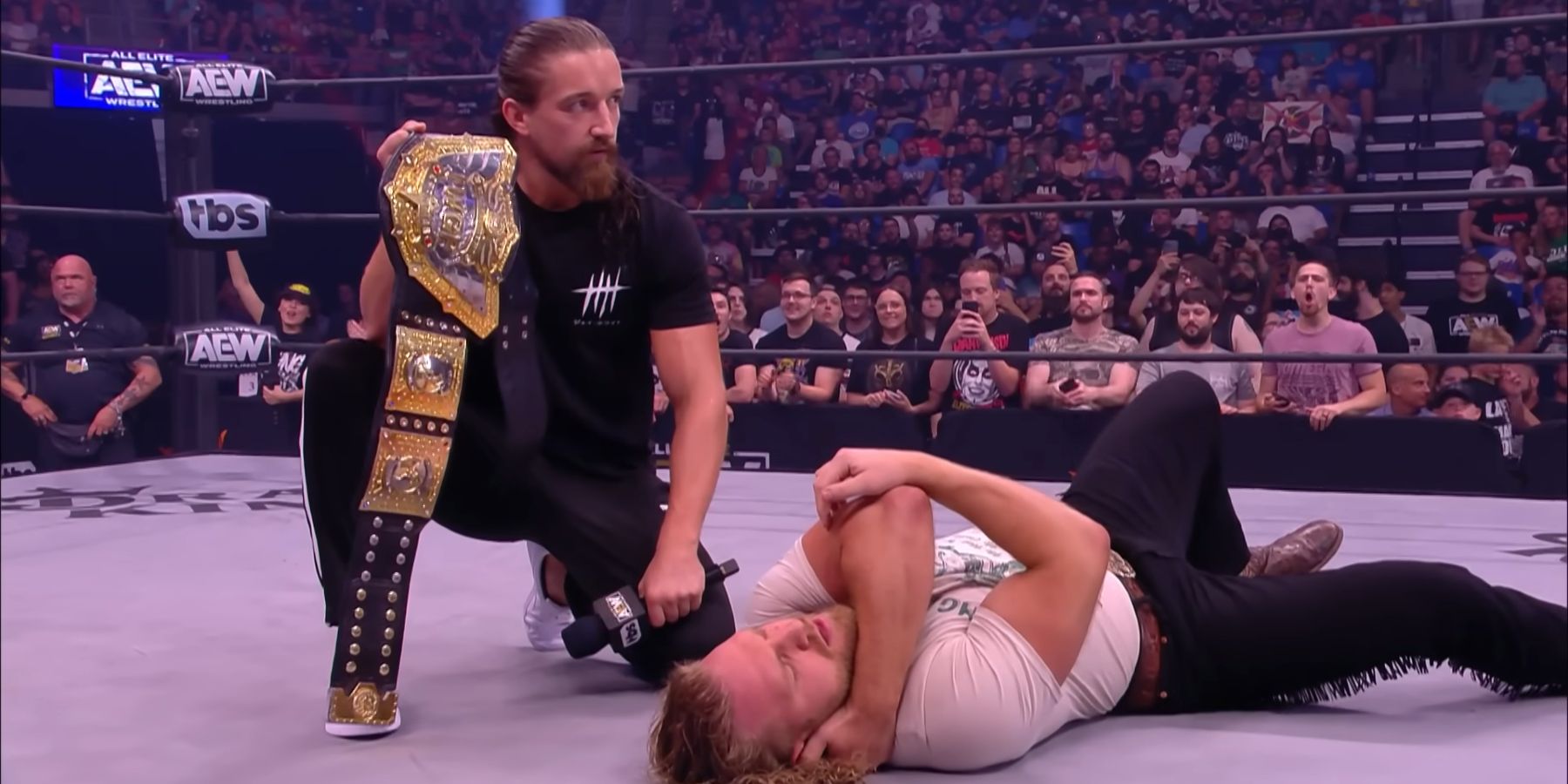 The rich might be getting richer if recent reports about Jay White are true. His NJPW contract is reportedly expiring, & WWE has long been interested.
Jay White calls himself The Catalyst Of Professional Wrestling, and if a recent report is accurate, he might get the chance to prove that in WWE soon. Switchblade recently main evented NJPW's biggest show of the year, Wrestle Kingdom 17, losing the company's World Heavyweight Championship to Kazuchika Okada. That might have just been the harbinger of more considerable changes for Jay White, as he's scheduled for a Loser Leaves Town match against Hikuleo on February 11. Oddly enough, WWE has also had an interest in signing Hikuleo, which is the main reason why the outcome of his match against White is even in question.
In a recent report, Fightful Select wrote, "White's contract is up relatively soon, and is expected to leave New Japan Pro Wrestling, per those in the company." Fightful also reported that "WWE sources seemed confident they would land him" while also noting that Jay White can't be approached about a new contract until his current deal with NJPW expires. Even with that in mind, considering what the 30-year-old could do in North America with WWE is a worthy thought exercise. He's been one of New Japan's most prominent stars since making his debut with the Switchblade character at Wrestle Kingdom 12 and has had a handful of memorable matches against that company's biggest draws. But how much would White move the needle for WWE?
Related: Best WWE Wrestlers Of 2022
Jay White Could Be An AJ Styles-Type Add For WWE
Finding a direct parallel for Jay White is tricky, but his impact would be significant. WWE has sought to sign him for years now, and it's not unthinkable that he'd get a treatment similar to AJ Styles after he debuted at the Royal Rumble in 2016. Vince McMahon was unsure how The Phenomenal One's time in NJPW would transfer to North America. Still, it was immediately evident that WWE had landed itself another marquee-topping wrestler. Styles received the pop of a lifetime when he entered the Royal Rumble at the No. 3 spot, and he's never looked back. That could be a blueprint for Jay White, should he decide to leave NJPW for WWE. He won't be available for the upcoming Royal Rumble, but there are other creative ways for a character like Switchblade to debut. Consider Bray Wyatt's teases and the build toward his first match as evidence.
AEW is also believed to be in the mix for White's services, but if he wants to perform on the biggest stages, there's no competition. That's not meant as disrespect toward Tony Khan's wrestling promotion. That's just the fact of the industry's landscape. The New Zealand native could look at how WWE has treated incoming stars like Styles or Cody Rhodes, decide that's the route he wants to take, and that'd be that. There's virtually no chance that the veteran would be asked to spend time in NXT. He'd have to learn WWE's way of doing things on camera, but it's not like he's never wrestled massive shows. White has been in some of NJPW's most significant and critical main events in recent history, and he's typically blown the roofs off of buildings.
White's ceiling as a superstar under the WWE umbrella is relatively high. He hasn't even entered his prime yet, and there are numerous big-money feuds for him in the company. Matches with the likes of Seth Rollins, AJ Styles, Cody Rhodes, and Kevin Owens could all main event all but the biggest shows on the company's docket. Those programs would be entertaining weekly television to boot. White has enough chops on the microphone to get by in WWE, and he's an outstanding in-ring storyteller. Triple H has been pushing Raw and SmackDown toward being more wrestling-centric, and it's uncommon for matches on TV to get less than 10 or 12 minutes. Main event fights frequently get 20 or more minutes to breathe. White would thrive under WWE's bright lights, and the prospect of his landing in North America should excite fans of all the major promotions. It'll likely be several months until audiences know where Jay White decides to take his talents, but thinking about him putting on bangers with Rollins or Rhodes should be enough to make even the most jaded WWE fan smile.
Next: Timing Is Right For WWE To Split The Street Profits & Push Montez Ford
Source link