Movies news
M3GAN Writer Explains Why Killer Doll Has Become Queer Icon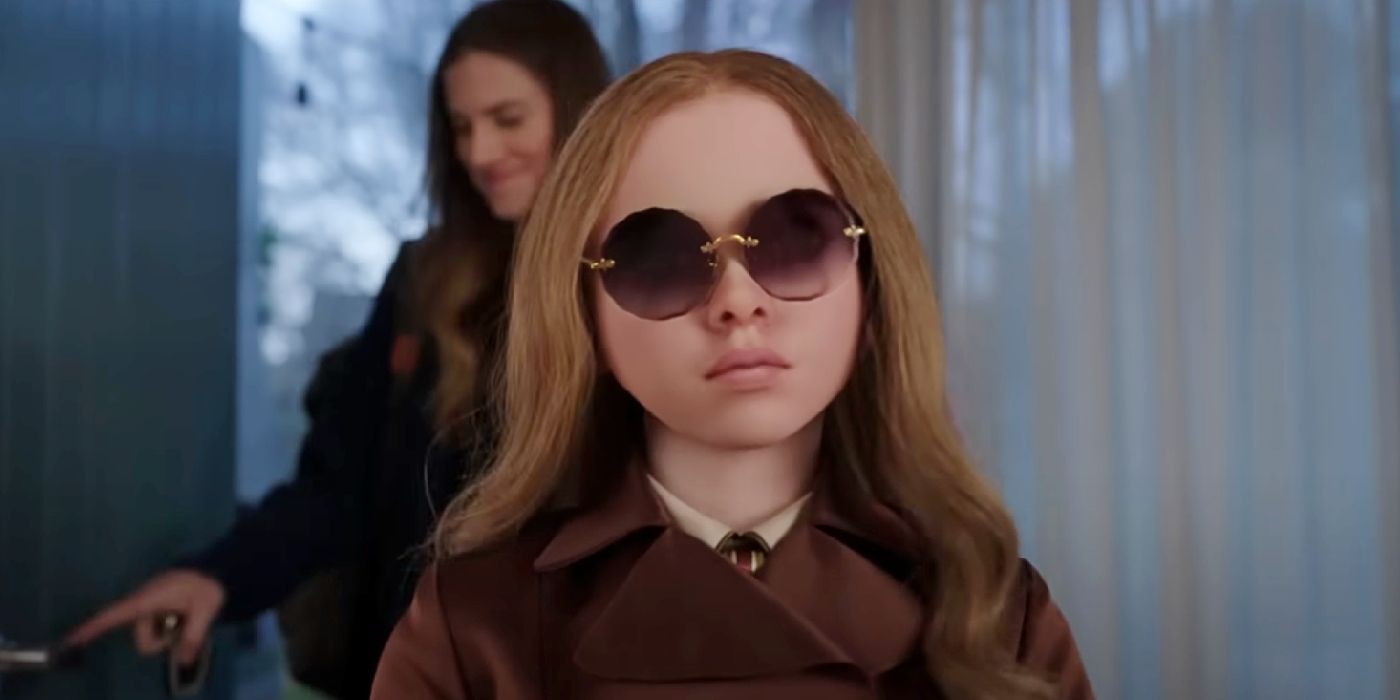 M3GAN screenwriter Akela Cooper explains why the killer doll became a queer icon, revealing why M3GAN may resonate with LGBTQ+ individuals.
Akela Cooper opens up about why M3GAN has been described as a queer icon. Cooper, who worked with M3GAN producer James Wan on the previous Blumhouse production Malignant, served as the screenwriter for the sci-fi/horror movie. M3GAN makes use of the popular creepy doll trope utilized across horror properties, though the new film takes things up a notch with an AI-programmed android in the lead, who gains self-awareness and becomes terrifyingly dedicated to her base function over the course of the movie. The M3GAN trailer made those story beats clear upon its release – while simultaneously driving up interest in the film tremendously with a bizarre and hilarious dance scene that went on to make the rounds on social media.
Since M3GAN's dance in the trailer went viral, leading Wan to even dress like the doll for Halloween as well as countless recreations, hype for the horror movie grew, leading to a successful opening weekend. Among the audience that M3GAN has garnered, the LGBTQ+ community seems to be extra invested in M3GAN's story. While speaking with SFX Magazine (reported on by Comic Book Resources), Cooper explained why she thinks M3GAN became a queer icon in the lead-up to its release, joking about the dance sequences as well as stating that the use of the found family trope is one reason for that specific audience. See her response below:
"I actually asked one of my friends who is a gay man about that and he was saying this set-up is actually found family, where this little girl has lost her family, and she has to go live with her aunt. Then this doll is also brought into the situation. That resonates for a lot of people in the gay community, the idea of found family."
Related: M3GAN Ending Explained (In Detail)
What The Internet Is Saying About M3GAN
M3GAN does technically employ the trope of found family right from the premise, though it delivers a unique twist on the idea by making M3GAN a chilling force. A found family is one that one collects as they journey through life, rather than the family that people are born into and related to by blood. The trope is extremely popular across all media, though it hits particularly close to home for many LGBTQ+ individuals, who in some cases have difficult relationships with family members and find solace in their community and friendships, their found family.
Besides the use of the found family trope, M3GAN could be a hit with LGBTQ+ people due to the killer doll's journey as the AI android breaks through her base programming and gains self-awareness, realizing what is important to her and seeking to protect it at all costs. The attaining of identity, self-awareness, and autonomy are popular themes in other media favored by members of the LGBTQ+ community due to their relatability, and though M3GAN is hopefully not relatable to anyone, that particular journey is something viewers can latch onto. Finally, it's clear that LGBTQ+ individuals appreciate M3GAN for the same reasons as the rest of the internet – the film is hilarious, campy, and committed in a way that elevates the experience, creating an entertaining romp complete with an impressively smooth dance number.
Will M3GAN Get A Sequel?
Once the M3GAN trailer began trending on social media, sequel talks were reportedly already in the works, and the film's creators have even spoken about creating crossover movies with other popular killer dolls, such as Annabelle. Whether those crossovers indeed happen, it seems extremely likely that M3GAN is heading for a sequel announcement, especially given Blumhouse's tendency to produce horror franchises. As audiences continue to show up for the killer doll dubbed queer icon, that possibility only grows, with the impressive box office numbers and critic reviews garnered by M3GAN already setting the bar high for the remainder of its theatrical run.
More: Is M3GAN Supposed To Be So Funny?!
Source: SFX Magazine via CBR
Source link