Movies news
Whoopi Goldberg Believes Sister Act 3 Can't Happen Without One Star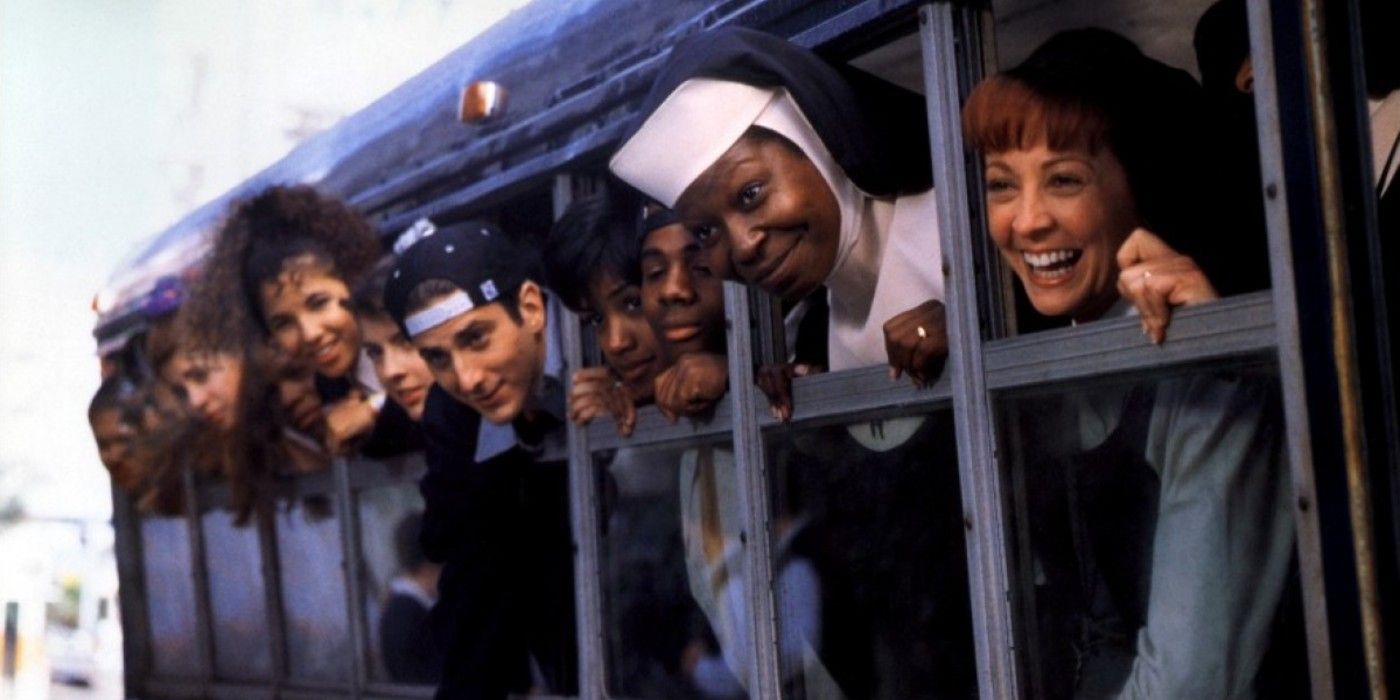 Sister Act star Whoopi Goldberg believes the third movie cannot happen without one original character being included in the production. ,
Whoopi Goldberg says Sister Act 3 shouldn't happen without Maggie Smith. Starring Goldberg as Deloris van Cartier, Sister Act became a massive success at the box office when it was released in 1992. Also starring Wendy Makkena, Kathy Najimy, and Smith as Mother Superior, the musical comedy film released a sequel, Sister Act 2, which featured a new influx of characters. Back in 2018, Disney announced that Goldberg would don her nun's habit once more for Sister Act 3. So far, the third installment has kept plot details under wraps.
Now, Goldberg has made it clear that Sister Act 3 needs Smith attached to be a success.
During an interview with Judi Love on the British talk show Loose Women, Goldberg expressed that she wants Smith to return as Mother Superior in Sister Act 3. Goldberg said she doesn't want to do it without Smith and is willing to travel to Smith's location in London to shoot scenes for the film. Goldberg did not reveal when filming for Sister Act 3 will begin but confirmed the script is in great shape. Read what Goldberg said about wanting Smith to return, and check out the quote below:
"You know, one of the things that I want to make sure I do while I'm here is… I want to let Maggie Smith know that I'm holding the part of Mother Superior for you. Because I just can't do it with anybody but you. So if you need me to come over here [to England] and shoot and do whatever we have to do, we will do whatever you want us to do, but we don't want to do it without you."
Related: What To Expect From Sister Act 3
Sister Act Characters Who Could Return
Goldberg didn't disclose plot details for Sister Act 3 during her interview. However, she said the film is trying to lock down a director. Goldberg's comment on trying to lock in a director is a new update, as Tom Federle was previously attached as the director. For now, it seems Smith hasn't officially signed on, but Sister Act viewers can expect other familiar faces from the franchise to appear. As it stands, Sister Mary Patrick (Najimy) Sister Mary Robert (Makkena), and Jenifer Lewis are expected to reprise their roles.
Of course, the stage is set for more original Sister Act characters to return, including the students from Sister Act 2. Goldberg teased that audiences could see Back in the Habit characters in the third installment. While it remains to be seen which characters will reunite with Goldberg, Sister Act 3 is expected to feature some of the biggest names in show business, including Lizzo, Nicki Minaj, and Keke Palmer.
Hailed as one of the most distinguished actresses of her time, Smith's work includes Downton Abbey and the Harry Potter films. Smith's turn as Mother Superior was a staple of the first two Sister Act films, as she was a touchstone for Deloris. Indeed, Smith and Goldberg sharing a final scene in Sister Act 3 would be a great tribute to the film franchise's legacy. Goldberg has championed Sister Act 3 for decades, and it could be her swan song as Deloris Van Cartier. Sister Act 3 continues to inch towards filming and a satisfying third entry.
Next: Disney+: Every New Movie & TV Show Coming In January 2023
Source: Loose Women
Source link