Movies news
WWE Hall Of Famer Shoots On AEW's "Delusional Fanbase"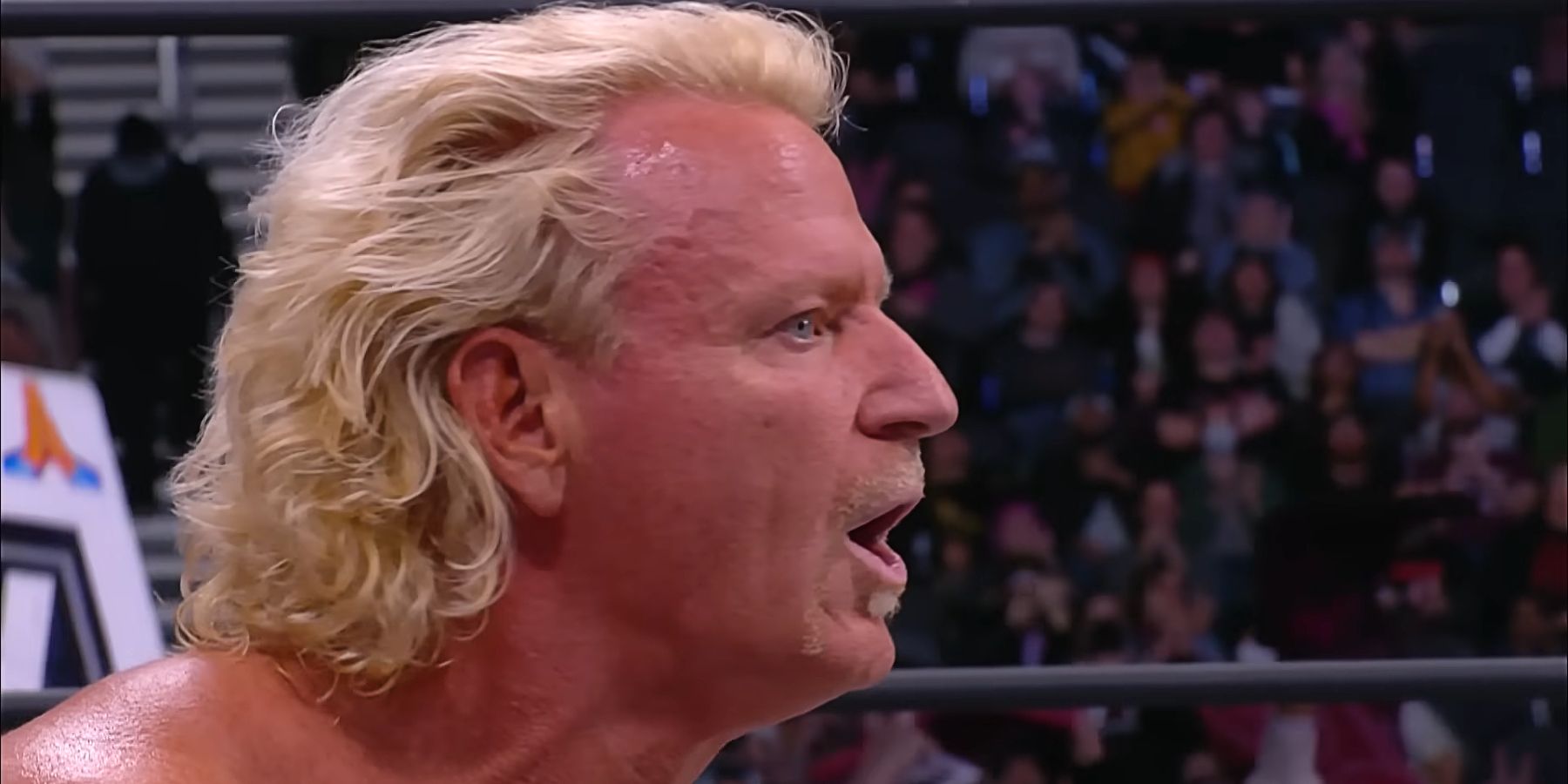 Jeff Jarrett hasn't been in AEW long, but he's remained in headlines due to online drama. He seems confused about why All Elite fans don't like him.
Jeff Jarrett made his AEW debut on November 2 by attacking Darby Allin, and he's been heavily involved in storylines since then. After he wrapped up business with Allin and Sting, the WWE Hall of Famer turned his attention to The Acclaimed. That resulted in two title shots for Jeff Jarrett and Jay Lethal, neither of which were successful. During the second bout on the January 6 edition of Battle Of The Belts, fans in attendance let Double J know precisely what they thought about him in an explicative laced chant. These chants apparently rubbed the 55-year-old the wrong way.
Speaking about the incident on his My World With Jeff Jarrett podcast, he said, "It was an entertaining two-match situation, it's far from over, but I am, as I sit here today Conrad, super grateful." He continued, stated that "I still am dumbfounded why people want to chant 'F you Jeff Jarrett' … I said it night one, AEW has a delusional fanbase, and that's kind of the simplistic answer." (h/t to Dakota Cohen of wrestlinginc.com for the transcription)
Related: Swerve Strickland & Mogul Affiliates Give AEW The Ruthless Heels It Needs
Jeff Jarrett Being In The Spotlight Isn't Good For AEW
Tony Khan needs some help building out AEW on the business end, and Jeff Jarrett brings a lot of experience to the table in that regard. If All Elite Wrestling decides to build out some house show offerings, that's a process Jarrett has undertaken with several wrestling promotions. There's absolutely no reason—zero!—why he should be an active on-screen part of these broadcasts, though. The Acclaimed's championship reign is approaching 100 days, and they haven't had a single legit wrestling program with another tag team yet. Literally, anyone else on the roster besides Jay Lethal and Jeff Jarrett would have benefited more from a short storyline with The Acclaimed. Anyone.
The House Of Black hasn't done squat since they returned, and AEW has somehow managed to botch their introduction into the title scene not once but twice now. The Best Friends rarely wrestle on TV these days, and they could have benefited from the on-air time. Khan clearly wants to turn Top Flight into stars. Why not have them work with The Acclaimed instead of TNA's least wanted? Fans would love to see Acclaimed Vs. FTR before Dax Harwood and Cash Wheeler leave the company in a few months. Why not have the veterans do the j-o-b- for Anthony Bowens and Max Caster on the way out instead of laying down for the Gunn Club?
This is why AEW fans are irritated with Jarrett's presence on Dynamite and Rampage. Because there are literally two dozen other wrestlers on the roster who would benefit more from losing to The Acclaimed than the two former TNA roster members. These wins didn't make Bowens and Caster look any better, and audience members aren't going to turn up in droves to watch two flameouts from a wrestling company that hasn't been relevant since the first George W. Bush administration.
Next: Anthony Bowens Interview: AEW Dynamite In Los Angeles
Sources: My World With Jeff Jarrett, wrestlinginc.com
Source link