Movies news
WWE Might Have Found The Perfect Way To Debut Ava Raine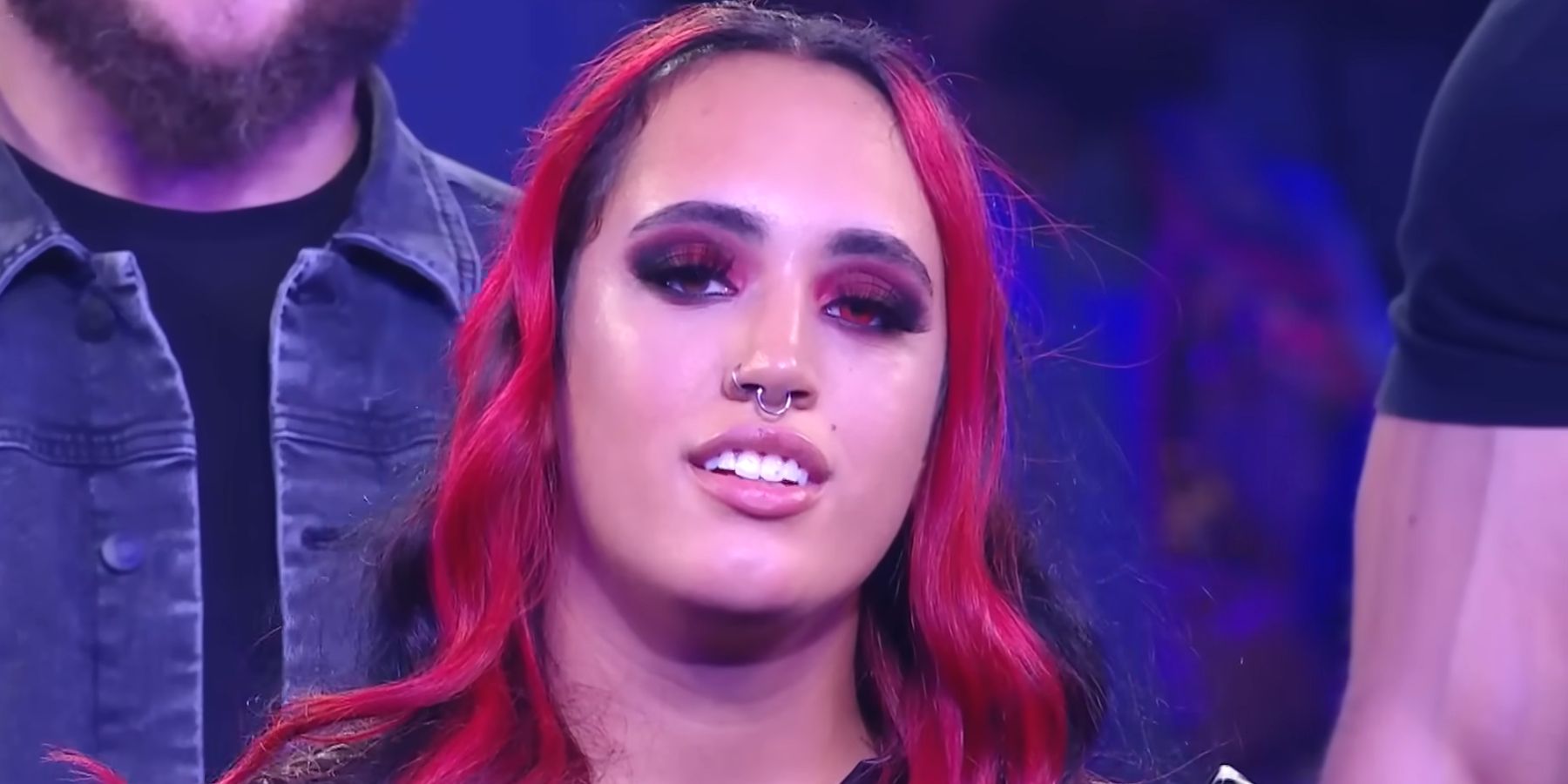 Ava Raine hasn't made her in-ring debut in NXT yet, but WWE may have stumbled onto the perfect way to get her into the mix on the main roster anyway.
WWE is constantly trying to put up-and-comers into positions where they can succeed, and Ava Raine is no different. She's The Rock's daughter, and the company likely sees big things in her future. She's just 21 and has yet to make her in-ring debut on NXT. Ava Raine has been running with The Schism since debuting with the group in late October. She has been impressive with a natural and effortless charisma that escaped even her father during his early WWE days. The company won't be looking to rush her onto the main roster full-time, but the door is open for her to make herself a known commodity to fans of Raw and SmackDown.
On the January 9 episode of Raw, Judgment Day won a tag-team gauntlet match to earn the right to take on The Usos for the tag titles. This bout could be a simple one-off, perhaps at the Royal Rumble. The seeds have been planted for the Hurt Business to reform and take on Roman Reigns and his faction, so maybe The Bloodline won't need Raine's services on the main roster at all. If WWE plans for Judgment Day Vs. Bloodline to last more than a few weeks, however, the latter will need a solution to the Rhea Ripley problem. If that component isn't in place, then this will just be a retread of Judgment Day's feuds against Rey Mysterio and The OC. WWE should avoid that at all costs. Naomi is the easy fill-in-the-blank answer, but her status with WWE is still in the air. Her returning to take out Ripley would be fun, but how shocking would it be if Ava Raine stepped up instead?
Related: How Much Would Jay White Move The Needle For WWE?
Ava Raine's Call-Up Wouldn't Have To Be Permanent
Under Vince McMahon, there was a hard line drawn between WWE and NXT. It was tough for a former NXT champion even to get those accolades mentioned following their main-roster debut. Sliding between brands wasn't an option. Triple H has softened that stance significantly, and there's been fluidity between the main roster and the developmental brand for the last half year. That leaves the door open for Raine to dramatically impact the Bloodline Vs. Judgment Day feud without making the jump to full-time roster status. Shawn Michaels has stated that she's a natural on the mic. After Raine made her NXT debut, Jimmy Uso was asked about her possibly joining The Bloodline, and he was very optimistic about the possibility.
All indications also point to her being a natural in the ring. Yet there's virtually no way she's ready to jump into a 14-minute match with Rhea Ripley on a premium live event. Raine will get there, but forcing her into that spot isn't necessary. Instead, allowing her to be a focal point of this feud would only build up the hype toward her in-ring debut in NXT. Letting her show up on the main roster and do what she's good at would be a win-win for WWE. If Naomi isn't going to be the one to help The Bloodline against Ripley, then Raine should get a long look for that spoiler role.
Ava working some dates on the main roster could also set up The Rock's presumed return to WWE. Online reactions to his possibly being in the Royal Rumble weren't great. Fans seem to prefer Cody Rhodes to come out on top in that match, and pushing back against that could spoil The Great One's comeback. Raine getting involved in this feud creates another opportunity to bring Dwayne Johnson in while avoiding fan backlash cleanly. Say Raine tries to interfere at the behest of The Bloodline, only to get put through a table by Rhea Ripley for her troubles. Ava does the stretcher job, leading The Rock to confront Roman Reigns for putting his 21-year-old daughter in danger with main roster WWE wrestlers. It's head cannon at this point, but a story along these lines would set up a match between the two at WrestleMania 39.
Next: Timing Is Right For WWE To Split The Street Profits & Push Montez Ford
Source link