World News
Brian Walshe spotted at juice bar day after wife disappears: video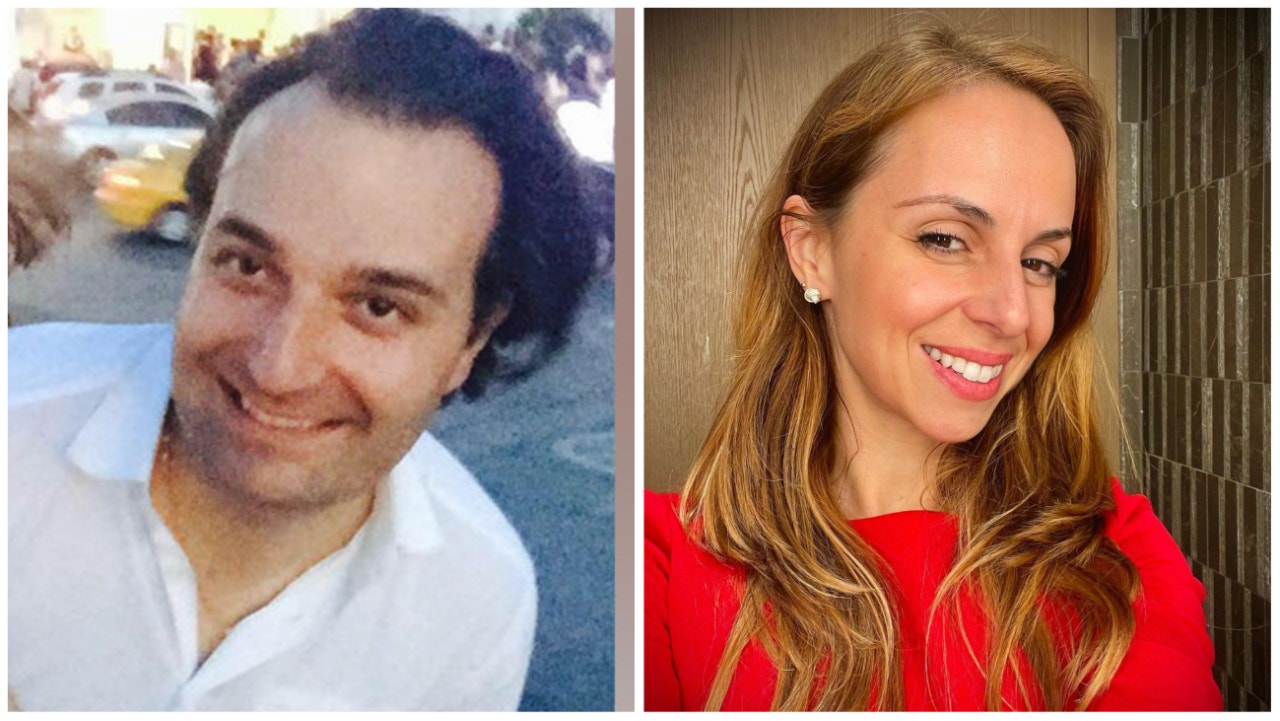 NORWELL, Mass. – Ana Walshe's husband was spotted at a juice bar Jan. 2, one day after the mother of three mysteriously vanished from their Cohasset home, according to surveillance video obtained by Fox News Digital.
Brian Walshe, 47, can be seen pacing back and forth beginning at 9:58 a.m. for just under six minutes, as a group of young women sip on their drinks at a counter in the background.
A store clerk told Fox News Digital she served Brian Walshe but declined to comment further.
He was charged Sunday with misleading investigators about his Tishman Speyer executive wife's disappearance early New Year's Day. 
ANA WALSHE'S HUSBAND BRIAN WALSHE IS A 'SOCIOPATH' AND 'PHYSICALLY VIOLENT:' COURT DOCS
He told police that he took his 6-year-old son to Press Juice Bar in Norwell "to get a chocolate shake" and that was the only place he went that day. A child is not visible in the surveillance footage.
The other two boys, ages 2 and 4, stayed home with the babysitter.
MISSING MASSACHUSETTS WOMAN ANA WALSHE'S MOTHER BREAKS SILENCE: 'CLEARLY, THERE MUST HAVE BEEN SOME PROBLEMS'
But investigators say that Brian Walshe made a glaring omission: Hours later, he traveled to Home Depot in Rockland.
Wearing a black surgical mask and blue surgical gloves, Brian Walshe was allegedly captured on surveillance footage paying cash for $450 in cleaning supplies, according to an affidavit.
His wife wasn't reported missing until Jan. 4 when she didn't show up to work in Washington, D.C., and her employer contacted police.
At the time he was hit with the new criminal charge, he was already on house arrest awaiting sentencing for selling fake Andy Warhol paintings to a Los Angeles art dealer and a buyer in France for $225,000. 
BLOOD, KNIFE FOUND IN HOME OF MISSING MASSACHUSETTS REAL ESTATE EXEC: PROSECUTORS 
The Home Depot excursion was in violation of his probation conditions, the affidavit says. He's only permitted to make pre-approved trips – including dropping off his children at school.
Prosecutors said Monday at his arraignment that blood and a damaged knife were found in the basement of the family's home.
Police later recovered a hatchet, a hacksaw and trash bags with blood from a waste facility in Peabody – about 45 miles from the Cohasset residence, WBZ-TV reported. 
CLICK HERE TO GET THE FOX NEWS APP 
A rug and cleaning supplies were also among the items collected from the facility and sent for testing.
Brian Walshe is being held on a $500,000 cash bail.
Source link