Movies news
Guillermo del Toro Details What Makes His Pinocchio Movie Unique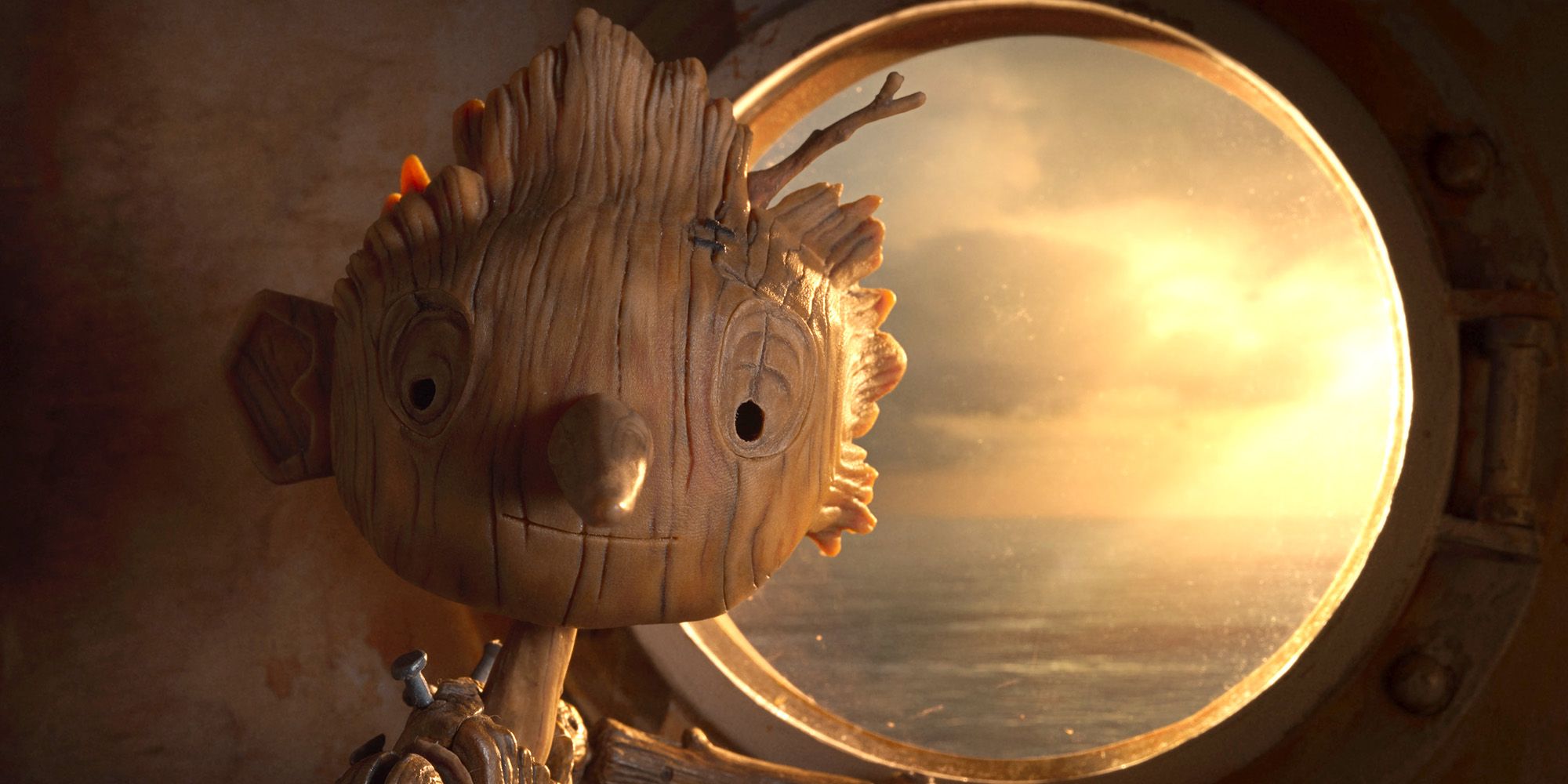 Guillermo del Toro details what makes his Pinocchio movie unique, sharing with Variety what type of viewers the adapted timeless story was made for.
Director Guillermo del Toro shares what makes his Pinocchio movie so unique. Released for streaming via Netflix on December 9, Guillermo del Toro's Pinocchio is loosely based on Carlo Collodi's novel and set in Italy during the Fascist reign. The adaptation has garnered critical acclaim and is currently nominated for the Golden Globes for Best Animated Feature, Best Original Score, and Best Original Song.
Del Toro details to Variety what makes his version of Pinocchio so unique. Amongst other novelties, he clarifies that while his film would undoubtedly appeal to kids, that was not his ultimate goal. Distinguishing between "family" movies and "babysitter" movies, he relays how he intended to create a film that could be "discussed and enjoyed" by audiences of all ages, adults and kids alike. See more of what del Toro shared below:
Patrick and I were writing for an audience that could include children. There's a difference between a "family movie" and a "babysitter movie." The latter has been pasteurized to be consumed without parental supervision. We wanted a movie that could be discussed and enjoyed by adults and kids, whether they were together or not.
Why Guillermo del Toro's Pinocchio Is The Best Adaptation So Far
In addition to del Toro's take, Disney's live-action rendition of Pinocchio was also released in 2022. Panned for being an unnecessary remake, Disney's Pinocchio was deemed inferior to its earlier 1940 version for its lack of charm and poorer writing. While Disney may have only adapted the classic story twice, the titular character has been at the center of countless adaptations by numerous countries, including productions in Italy, Russia, and Indonesia, to name a few. Yet none have quite had the holding power or renown of Disney's animated original, at least not until del Toro's adaptation came along. For del Toro, Pinocchio is an extremely personal and long-awaited passion project, which shows in all the best and brightest ways.
With breathtaking stop-motion animation inspired by illustrator Gris Grimley, Guillermo del Toro's Pinocchio is a visually stunning work of art that brings its musical and fantastical elements to life. The characters are also enlivened by an impressive voice cast consisting of veteran actors such as Ewan McGregor, Christoph Waltz, Tilda Swinton, and Cate Blanchett. However, the approach to the story's themes sets this film apart the most. By pursuing a darker and more mature spin, del Toro focuses on adult themes: mortality, civil disobedience, and humility, amongst others. In addition, Pinocchio does not need to transform into a human boy to earn self-value and external love. Instead, he changes nearly everyone around him for the better, including Gepetto, Spazzatura, and Sebastian. In differentiating the story's contents, del Toro creates a sweeping, poignant, relevant narrative.
There's a reason why Pinocchio is timeless, as del Toro reminds audiences. He suggests that the story, which has been targeted toward kids for so long, carries a universality and depth that speaks to any viewer. Guillermo del Toro's Pinocchio has been in the making since 2008 when it was first announced — and for many, the wait has largely been worth it. In adding his distinct flavor to the remake, del Toro again establishes himself as one of this generation's most innovative and impactful filmmakers.
Next: Best Netflix Original Movies Of 2022
Source: Variety
Source link