Movies news
How Jonathan Majors' Kang Disrupts Ant-Man & Wasp: Quantumania's Comedy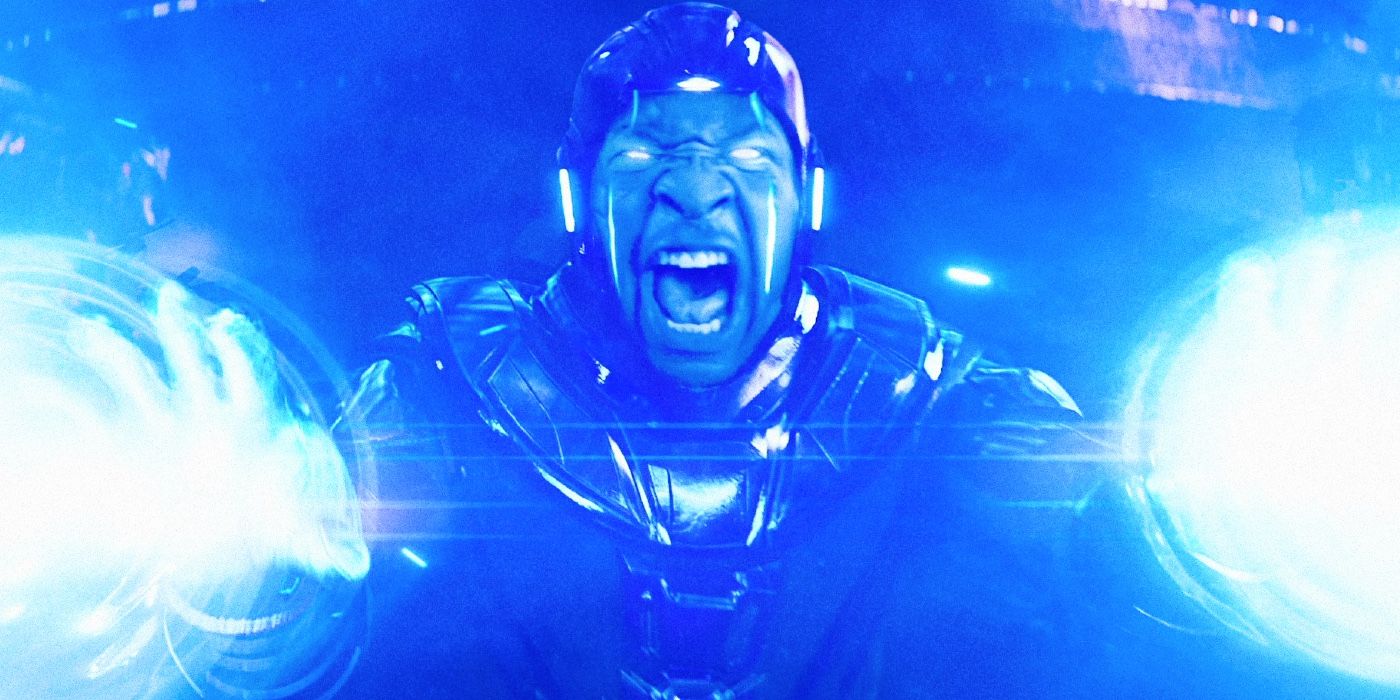 Director Peyton Reed explains how Jonathan Majors' MCU villain Kang the Conqueror disrupts Ant-Man & the Wasp: Quantumania's comedy.
Director Peyton Reed explains how Kang the Conqueror disrupts Ant-Man and the Wasp: Quantumania's comedy. The upcoming Marvel Studios movie is set to kick off Phase 5 — the second chapter of the newly minted Multiverse Saga, Quantumania will further deal with the concepts that are set to play a major role in MCU's next overarching narrative. That includes diving deep into the franchise's next big bad. After his brief stint as He Who Remains at the end of Loki, Jonathan Majors is returning to the MCU, but this time, on the big screen. Beyond that, he is confirmed to headline his own film in Avengers: The Kang Dynasty.
As its premiere nears, the final Ant-Man and the Wasp: Quantumania trailer was released, revealing more footage from the film. In a new interview with Marvel Studios, Reed discussed how Kang disrupts Ant-Man and the Wasp: Quantumania's comedy. Pitting Team Ant-Man against a more serious antagonist is a departure from the franchise's trend, which is known for its lighthearted nature. Read Reed's full quote below:
Jonathan brought an entirely different energy to the set. The Ant-Man movies have always been comedies. I like to have a really relaxed, fun set so that the actors can go in front of the camera and feel comfortable trying weird stuff. It's a safe space. And Jonathan came in as this disruptor—this very intimidating force. It was so great to put that energy up against Paul Rudd's energy, and it mirrored what we were doing in the movie itself.

A lot of people might consider Ant-Man the 'weakest' Avenger: 'What can that guy do? He shrinks and talks to ants. That's ridiculous.' Putting that guy up against Kang the Conqueror, who's the most powerful being in the multiverse—that seemed really exciting to us.
Related: Ant-Man & The Wasp: Quantumania Trailer 2 Breakdown: 13 Story Reveals
What To Expect From Jonathan Majors' Kang the Conqueror
Admittedly, Kang being chosen as Ant-Man 3's villain was quite surprising. Poised as the MCU's next Thanos, there's much interest surrounding the character's story, but it was unexpected to learn about him this early into the Multiverse Saga. While the Ant-Man franchise has been successful, its stories tend to be on a smaller scale, with one-off villains. However, Reed previously explained that for him, there's something interesting about pitting what's widely regarded as one of the weakest heroes in the franchise against the MCU's next big bad in Ant-Man and the Wasp: Quantumania.
While specific details about his MCU character remain tightly under wraps, one thing is clear — Majors' commitment to playing Kang is unmatched. Given his filmography, there is no doubt that the actor can deliver a fantastic performance in Ant-Man and the Wasp: Quantumania. But, based on his past interviews, Majors talks a lot about humanizing a villain like Kang, similar to how Marvel Studios handled Josh Brolin's Thanos in the Infinity Saga. It's safe to expect that the Multiverse Saga's main villain will be more nuanced than the typical MCU antagonist.
Luckily, it won't be much longer before fans get to know more about Kang. Ant-Man and the Wasp: Quantumania is slated to release in February. It's also worth noting that additional filming for Ant-Man 3 may also still be ongoing after Rudd was spotted back on the set and dressed as Scott Lang. These are likely pickup shots, though, as the majority of the movie, especially its acton-heavy sequences, is already filmed.
More: Why Can't Kang Escape The Quantum Realm By Himself?!
Source: Marvel Studios
Source link