Movies news
Indiana Jones' Short Round Actor Has Eager Reaction To Spinoff Idea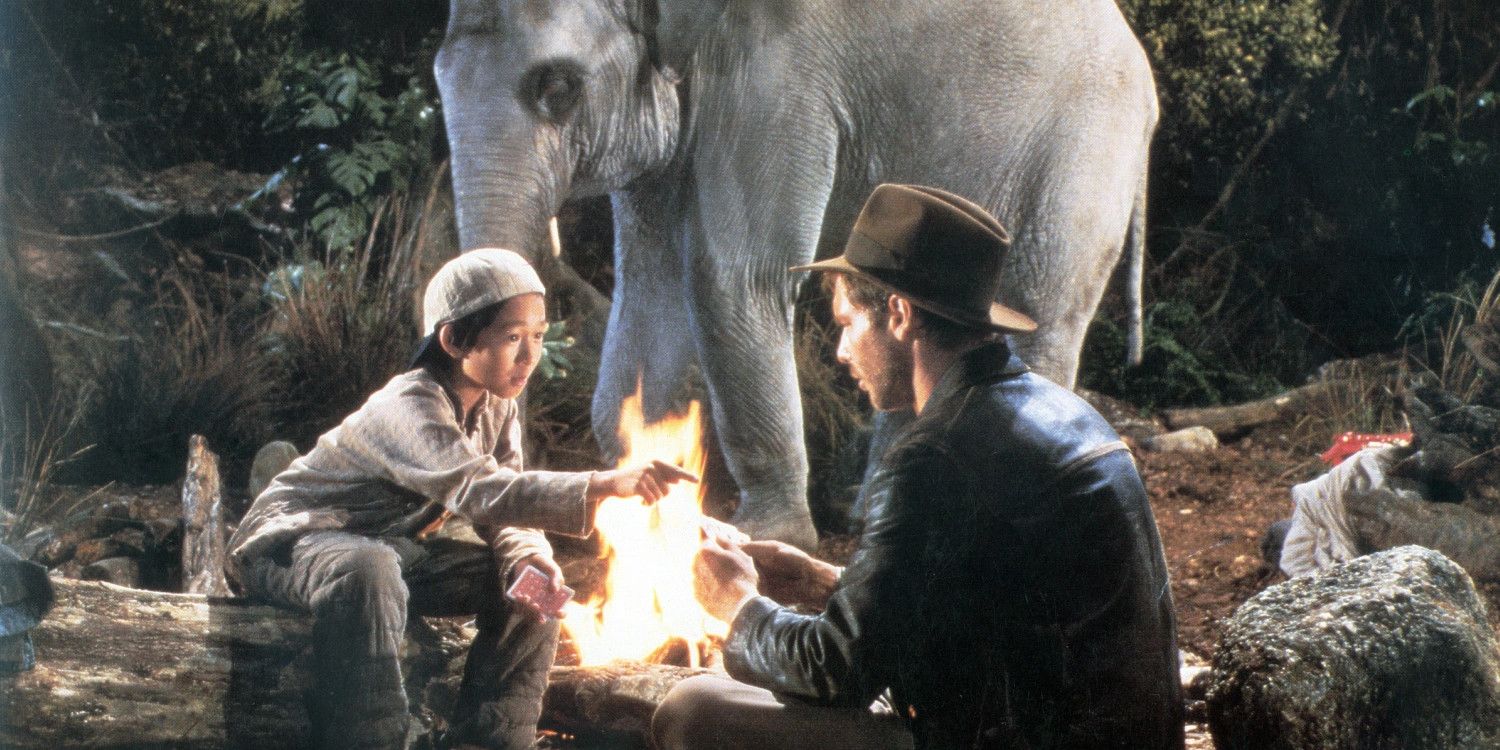 Indiana Jones' Short Round actor Ke Huy Quan has an eager reaction to the idea of a spinoff for the adventure franchise and a potential return.
Indiana Jones and the Temple of Doom actor Ke Huy Quan has an eager reaction to a Short Round spinoff idea. At age 12, Quan made his acting debut in Steven Spielberg's follow-up to Raiders of the Lost Ark released in 1984 and following Harrison Ford's eponymous adventurer land in Shanghai, tasked with reclaiming an ancient rock stolen by a secret cult beneath the catacombs of an ancient palace. Based on George Lucas' story, Quan starred as Jones' beloved companion, Short Round, who partnered with him and singer Willie Scott (Kate Capshaw) to find this ancient rock. A front-runner in this year's Oscar race for Best Supporting Actor, Quan made his triumphant return to acting in 2022's Everything Everywhere All At Once, after a two-decade hiatus.
Now, on the heels of his recent success, Quan reveals his eager reaction to an Indiana Jones Short Round spinoff idea, per the Happy Sad Confused podcast.
When asked if he would ever return to the iconic character, Quan reveals he would do it in a heart beat if asked. Check out Quan's hopeful response to a potential Short Round spinoff below:
I love the character of Short Round. He's funny and courageous and saves Indy's a–. If Disney or Lucasfilm ever come to me and say, 'We want to do a Short Round spinoff,' I'm there man!​​​​​​​ I love that character so much, and it would just be incredible to revisit so many years later.​​​​​​​ I have no idea where he is. Your guess is as good as mine. Just because he looks after Indy so much, I wouldn't be surprised if he was an archeologist.
Related: Two 1984 Movies Completely Changed How Movies Are Rated
What Story Could A Short Round Spinoff Tell?
After Indiana Jones and the Temple of Doom, the franchise carried on with two more sequels, but none included Short Round's return. As Jones' pint-sized, yet effective sidekick, Quan effortlessly delivered the perfect comic relief while also aiding Indy in his dangerous adventures. While singer Willie Scott was Indy's love interest, Short Round still managed to steal the show with his charming personality. Although Ford is set to make a comeback in Indiana Jones and the Dial of Destiny, Quan is absent from the fifth installment of the series.
However, a new Indiana Jones IP series is in development at Disney+, giving Quan the perfect opportunity to return to the franchise. Although details are being kept under wraps, a Short Round spinoff would have plenty of material to cover from the Indiana Jones comics. Short Round can be found within a 1980s Marvel Comics run of The Further Adventures of Indiana Jones, titled "Trail of the Golden Guns", which saw the duo reunite and travel back to the U.S. in 1936, where Indy enrolled Short Round in school. However, the pair still conquered perilous journeys together as they searched for the lost city of Atlantis. Although the pair failed to discover Atlantis, they had a run-in with pirates, and Short Round saved his friend once more. As Ford is unlikely to appear in a Short Round spinoff, due to Indiana Jones and the Dial of Destiny reportedly being his last appearance in the franchise, the story of Atlantis could offer exciting spinoff content outside Indy's involvement.
Short Round is also mentioned in The Lost Journal of Indiana Jones, a reference book released alongside Indiana Jones and the Kingdom of the Crystal Skull. Short Round's illustrations are pictured, and it is revealed he followed in Indy's footsteps to become an adventurer himself. The illustration is of Short Round's prized possession, The Peacock's Eye, which he discovered in 1957. While the comics did not reveal why Short Round and Indy never reunited on-screen, it's still possible for him to return to the franchise. As time has passed and Short Round is now an adult, the story would likely pick up during his adult years, perhaps when he discovers The Peacock's Eye. With Indiana Jones and the Dial of Destiny nearing its arrival, Quan's recent renewed acting career, and his vocal interest in his story, a Short Round spinoff series could still be a possibility.
Next: Short Round Was More Important To Indy Than Willie In Temple Of DoomSource: Happy Sad Confused
Source link