World News
Medical experts face backlash over 'barbaric' calls to treat obese kids with drugs, surgeries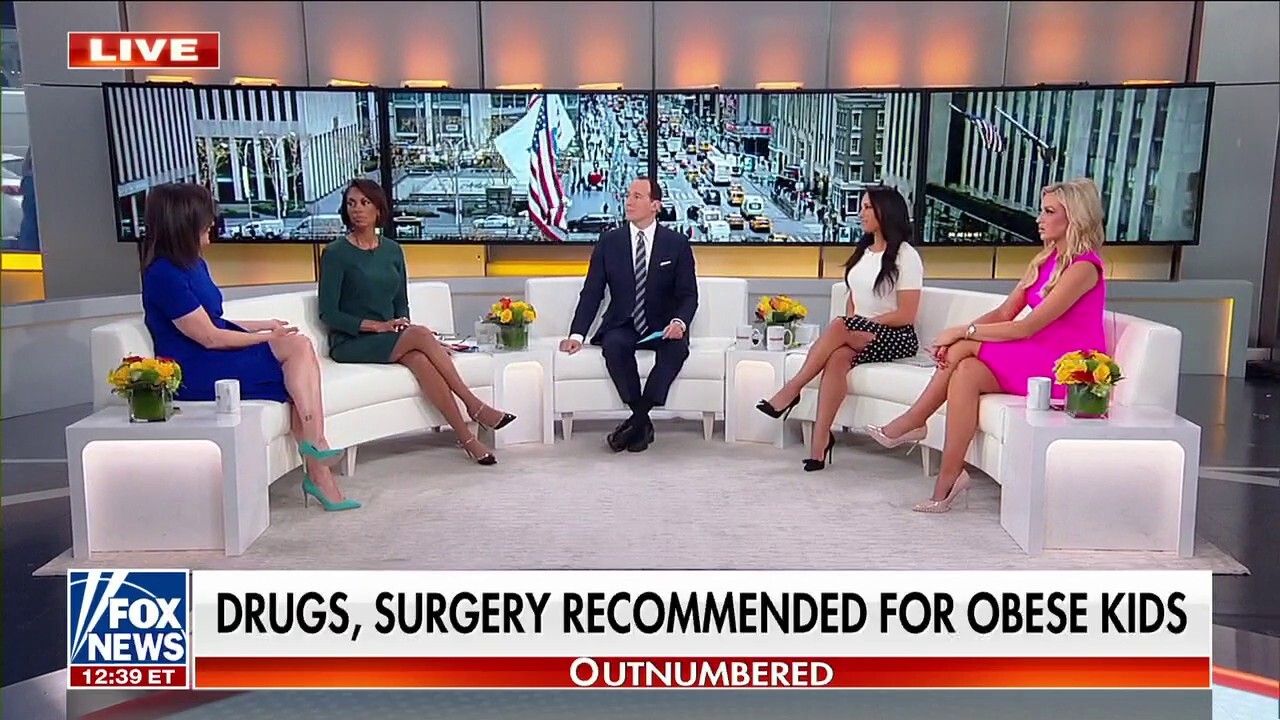 "Outnumbered" panelists sounded the alarm on health practices in the U.S. after recent medical guidelines recommended weight-loss drugs and surgery for children with obesity as young as 12 yeas old. 
The American Academy of Pediatrics' study encouraged health care providers to offer "pharmacotherapy" – treatment with medications – for children 12 years or older with severe obesity and recommends surgery for those 13 years or older. 
Fox News' Raymond Arroyo called the recommendation "barbaric" while other panelists questioned why medical experts aren't suggesting healthier alternatives. Co-host Harris Faulkner explained that defaulting to surgery and pills is problematic for young people either approaching or going through puberty.
OZEMPIC DIABETES DRUG IS TRENDING AS A WEIGHT-LOSS METHOD – HERE'S WHY AND WHAT DOCTORS SAY
"Some of that overeating and some of that emotional maturity comes from reaching puberty and then learning how to regulate yourself," she told panelists. "That's part of growing up."
Faulkner then pointed to the responsibility of parents to teach children to listen to their bodies and know when to stop eating or seek therapy and alternative treatments if an issue arises.
"But when you start cutting and drugging children, you have put on your sweatpants and given up. You personally, as a parent," she said. 
FOX Business' Kennedy noted that genetics, which people have no control over, often play a role in health and weight loss. 
She agreed that 12 and 13-year-olds are too young to seek surgery, but called on parents and young people to take responsibility for their health. 
"It doesn't mean it's your fault," Kennedy said. "But there are things and the choices that we make that certainly influence that."
TWITTER ERUPTS OVER CLAIM THE WORD 'OBESE' IS A SLUR 'USED TO DEHUMANIZE US AND HARASS US'
Raymond Arroyo claimed youth obesity is a matter of children being taught self-control. 
"Stapling children's stomachs? This is barbaric," he said, calling the practice "draconian."
Arroyo then called out industries that push unhealthy lifestyles on young people.
"Outnumbered" co-host Emily Compagno echoed Arroyo's concerns, saying the culture of over-consumption is being applauded in the mainstream. 
Compagno then argued the pharmaceutical industry over-medicates Americans rather than promoting healthy lifestyles that include exercise and well-rounded diets.
CLICK HERE TO GET THE FOX NEWS APP
"If you start in the beginning and have these preventative prophylactic measures, then you won't need to spend thousands and thousands on surgeries and medications and the like," she said. 
"But that's not what the culture has been built on."
Source link