Movies news
Ronda Rousey Opens Up About WWE Being "In Flux"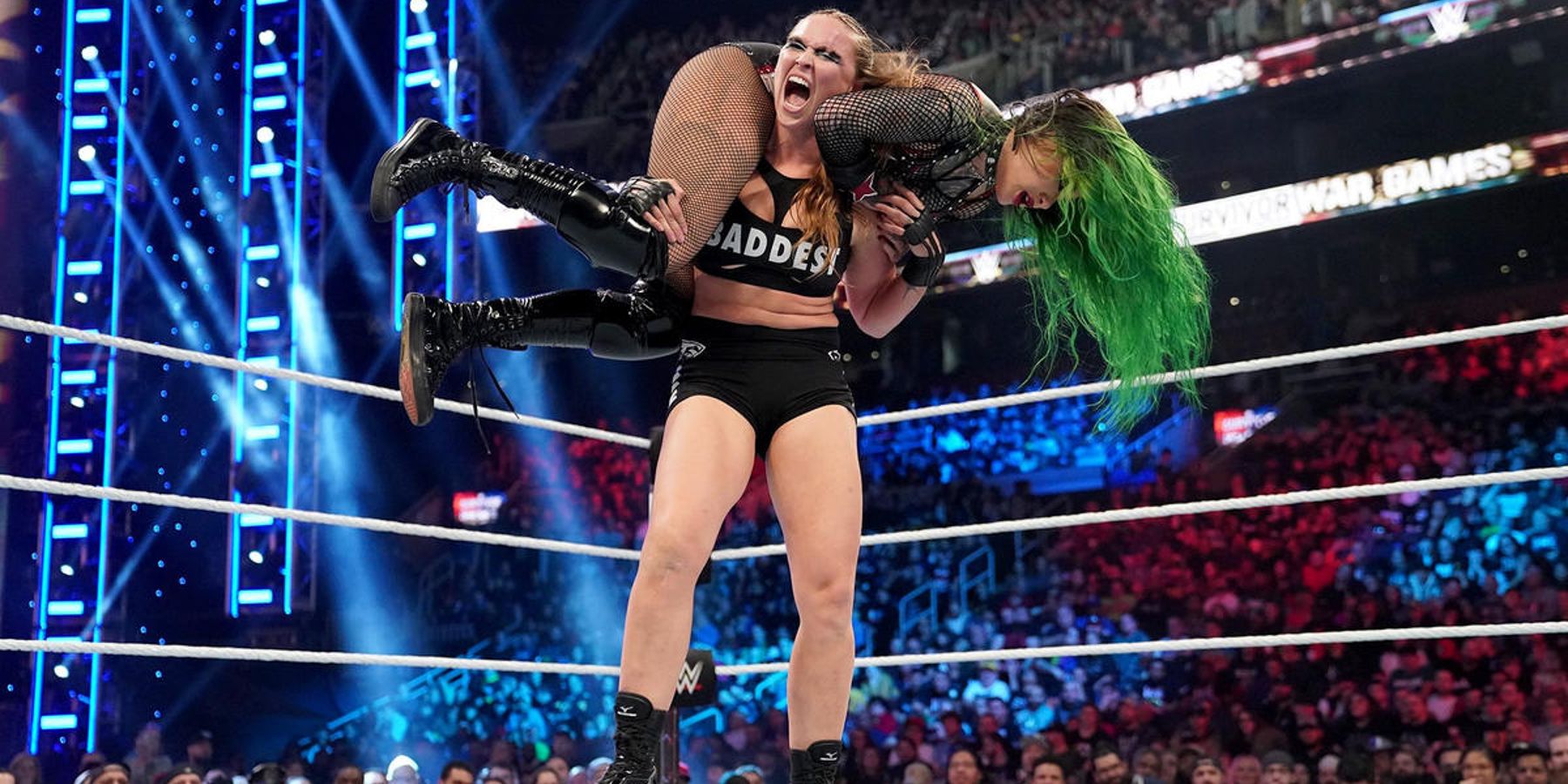 Ronda Rousey is one of the most outspoken WWE stars on the roster. She recently spoke about the ongoing sale rumors during one of her gaming streams.
Rumors about WWE being sold to Saudi Arabia continue to make headlines, and stars such as Ronda Rousey are as in the dark as fans regarding what's happening. On Friday, Vince McMahon powered his way back into the Executive Chairman of the Board position. Stephanie McMahon retired from WWE entirely just a few days later, and scuttlebutt that the company had been sold to the Saudi Arabia Investment Fund soon followed. Those rumors turned out to be untrue, but the whirlwind of behind-the-scenes and upper-level activity has left some wrestlers feeling frustrated.
During one of her recent gaming streams on YouTube, Rousey was asked by a fan if she'd be appearing at the February 3 SmackDown show in Greenville, South Carolina. The Baddest Woman on the Planet responded, "If you haven't noticed, everything's a little bit in flux with the WWE right now. I don't think anybody knows what's going on with anybody this week, let alone weeks from now." Ronda Rousey wasn't asked about it and didn't comment on the Saudi Arabia rumor specifically. This is worth noting as the minutia of this complex situation has repeatedly been lost in the echo chambers of Twitter and Reddit. In this instance, Rousey seems to be making a broad statement about how topsy-turvy things in WWE have been over the last few days, including but not limited to the Saudi Arabia rumors. (h/t to Thomas Lowson of sescoops.com)
Related: How Much Would Jay White Move The Needle For WWE?
WWE Talent & Employees Are Finding Things Out The Same Way As Fans
Unfortunately, wrestlers such as Ronda Rousey are getting left out in the cold as the sale rumors continue to blizzard around them. All reporting up to this point indicates that talent wasn't aware of Vince McMahon's plans to make a play to get back onto the board of directors. His press release before that move indicated that he intends to oversee any sale of WWE, as well as the next round of television and streaming rights negotiations. That's enough uncertainty as it is, but the abrupt retirement of Stephanie on Tuesday night raised even more questions. By all accounts, Vince McMahon's daughter was a popular figure backstage and a reliable resource for many wrestlers.
At this juncture, it sounds like Triple H is still in charge of creative, but who knows how long he'll remain in that spot with everything else that is going on. There's been speculation that McMahon's interest in selling WWE to Saudi Arabia hinges on his desire to regain creative control of WWE. The thought is that virtually no other acquiring media company would allow McMahon to hang onto so much power in the company he'd just sold for presumably billions of dollars. Again, that's speculation from various industry insiders and people who have known Vince McMahon for a long time.
WWE has always been the show that goes on. That'll continue to be the case for the time being. Raw went on as scheduled on Monday, though the lack of announced matches for that show raised some eyebrows. Here's to hoping Rousey and the rest of WWE's employees and independent contractors will soon gain some clarity about their workplace.
Next: Timing Is Right For WWE To Split The Street Profits & Push Montez Ford
Source: YouTube/@RondaRousey, sescoops.com
Source link