Movies news
WWE Talent Responds To Explosive Saudi Arabia Sale Rumors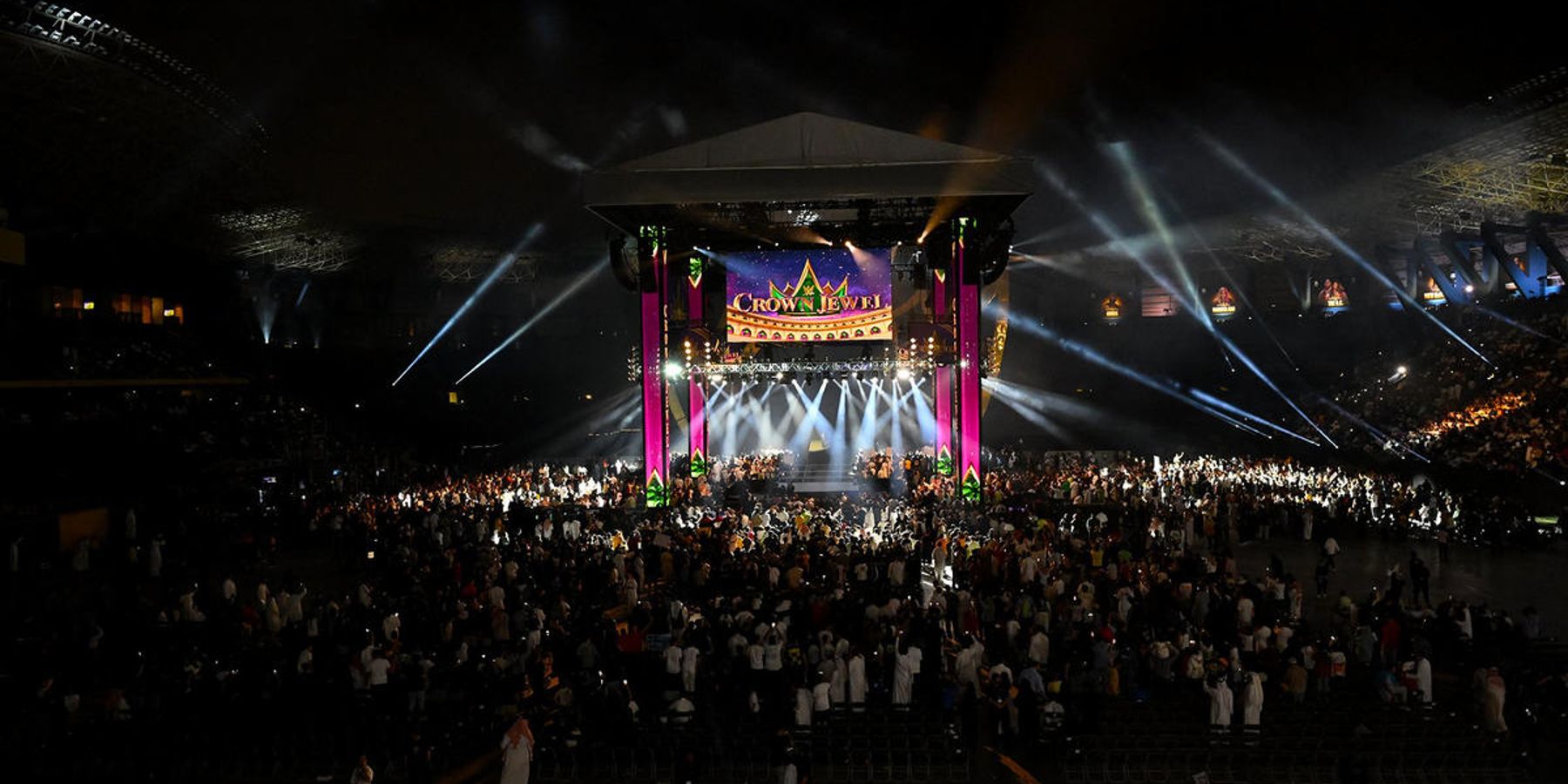 Last night, rumors of WWE selling to the Saudi Arabia Investment Fund erupted online. The initial reports were untrue, but talent is still unhappy.
The last few days have featured a whirlwind of WWE news, and last night, rumors began to surface online that the company had been sold to the Saudi Arabia Investment Fund. For about two hours, wrestling fans were told by a handful of sources on Twitter that the deal was finished and that WWE would be taken private following the acquisition. Some even said that Triple H was being cut out of the picture as well. Those rumors were false, at least for the time being. As of early January 11, there has been no statement from WWE regarding a sale, nor has it shot the rumors down entirely. Any number of things could be happening behind the scenes now that Vince McMahon is back as the Chairman of the Board. Yet, at this time, a sale to Saudi Arabia hasn't been confirmed.
Despite that, the storm of rumors overnight has left some talent feeling disgruntled by the possibility of WWE selling to the Saudi Arabia Investment Fund. Fightful Select gave the following backstage update. "Fightful spoke to numerous talent who shot down several rumors, but were very concerned, and had many questions of their own. A prevailing fear is that Vince McMahon will try to work his way back into creative with a sale, and Saudis being the only entity that would possibly allow that to happen." The report continued, stating that "[t]here have been numerous wrestlers, both those that have returned, as well as top stars in the company who have told Fightful they would walk out if a sale to the Saudis were announced. Others believe there would be significant roster pushback if Vince McMahon were to return to creative…"
Related: How Much Would Jay White Move The Needle For WWE?
WWE Fans Must Be Cautious With Possible Misinformation
With a story as big as WWE selling, fans need to be cautious about who and where they are getting information from. As the Saudi Arabia rumor spread last night, around 40,000 wrestling fans flocked to the popular Reddit space, R/SquaredCircle, to follow along with the news. There, tweets from a small handful of sources exploded, with many fans following along, taking the sale as fact. As the echo chamber died down and other plugged in reporters checked with sources, it became clear that WWE had not been sold to Saudi Arabia overnight and that the company wasn't being taken private at this time.
That doesn't mean it won't happen. That doesn't mean it can't happen. It's just essential for WWE fans to step back and think about who and where the information is coming from. Reporters like Sean Ross Sapp at Fightful were the steady ship in a sea of untrue "breaking news" and deserve credit for publicly pumping the breaks as the Saudi Arabia sale story started to get out of hand. With this particular story, WWE fans would be wise to keep an eye on the financial reporting side of things. A sale of the company wouldn't be as simple as a handful of people signing on the dotted line at 9:30 pm on a Tuesday. Especially if it was the Saudi Arabia Investment Fund that was buying WWE. For now, it sadly sounds like talent backstage is being left in the same position as fans. They are scrambling to make sense of all the rumors flying around on social media over the last few days.
Next: Best WWE Wrestlers Of 2022
Source: Fightful Select
Source link