World News
California boy told mom 'be calm' before being swept away in flooding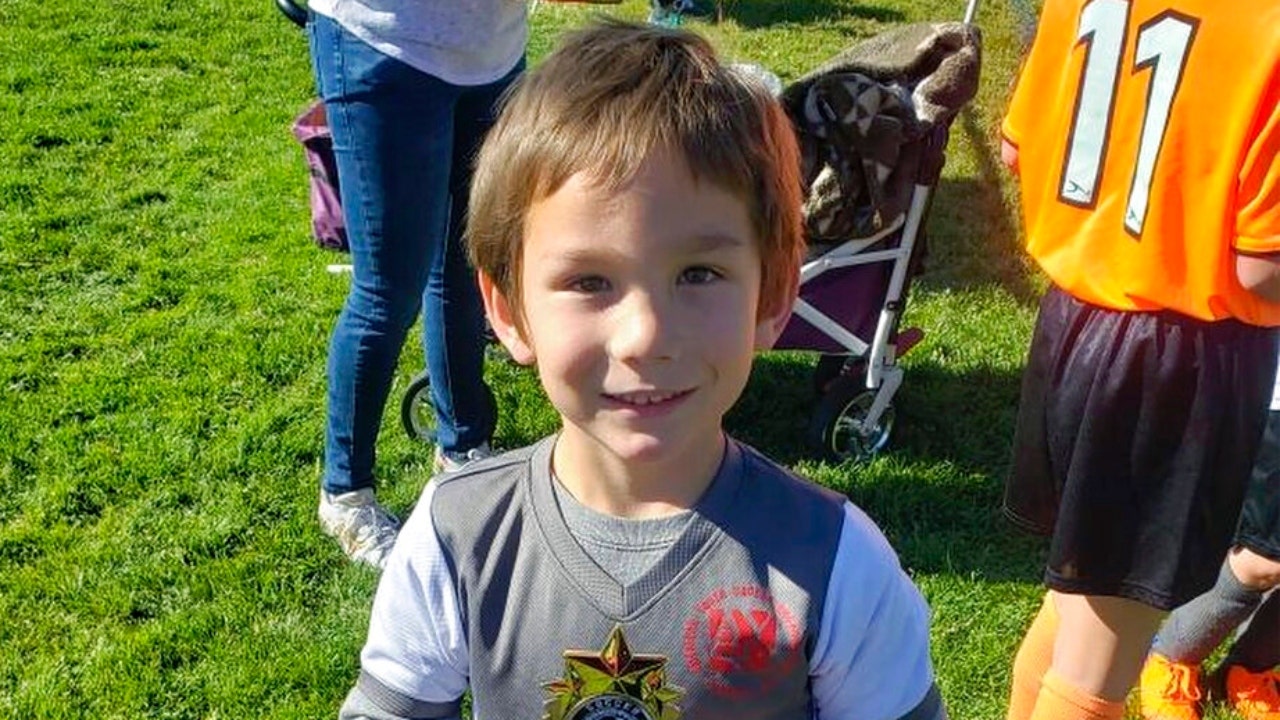 A 5-year-old California boy who is missing after being swept away in floodwaters from the state's onslaught of storms reportedly reassured his mother in the moments before they were separated. 
"Mom, it's OK," Kyle Doan told his mother Lindsy Doan. "Just be calm."
Those were the last words he said to her before the water pulled his hand out of hers.
The family had been driving to Lillian Larsen Elementary School – Kyle was looking forward to seeing his friends after vacation and recovering from a broken leg – in their Chevy Traverse before Doan lost control of the steering and the SUV was carried off Paso Robles' San Marcos Road and pinned against a tree. 
CALIFORNIA WEATHER: STATE BRACES FOR MORE LIFE-THREATENING RAIN AS STORM DEATH TOLL RISES
Doan, a special education teacher at the school, did not think the water flowing over the creek crossing was deeper than normal. They had driven the same route on Sunday, splashing through the waters without a problem.
"Yesterday I got to the point where I think I ran out of tears," she told The Associated Press. "I just don't know what to expect anymore. I mean, I've tried to do a Google search: How long can a child not eat? How long can they be in wet clothes?… We're worried because I don't know if they're going to be able to find him."
The days-long hunt for her son, who is unable to swim, includes more than a hundred people. 
National Guard members, dive teams and searchers using dogs and drones combed through driftwood on the banks of San Marcos Creek. 
So far, only one of his Nike shoes has been found.
CALIFORNIA AUTHORITIES SAY FINDING MISSING 5-YEAR-OLD IS 'TOP PRIORITY' AS SEARCH RESUMES WEDNESDAY MORNING
Neil Collins, who helped rescue Doan, told the news agency that he had noticed another body floating in the middle of the creek and thought it looked lifeless. 
It was only when Kyle's mother made it to shore that he realized the other figure was her child.
If Doan had floated another 100 yards, Collins said he is not sure he could have helped her. 
"Time was running out," he said.
California residents have not seen a reprieve from dangerous weather that has claimed the lives of at least 18 people since the end of 2022.
More wet weather was forecast to pound areas already damaged by atmospheric rivers, with impacts felt through next week. 
CLICK HERE TO GET THE FOX NEWS APP 
The plume of moisture lurking off the northern coast stretched all the way over the Pacific to Hawaii, making the storm "a true Pineapple Express," according to the National Weather Service.
Despite the precipitation, most of the state has remained in extreme or severe drought, according to the U.S. Drought Monitor.
The Associated Press contributed to this report.
Source link