Movies news
Leonardo DiCaprio Didn't Want To Do Titanic, Recalls James Cameron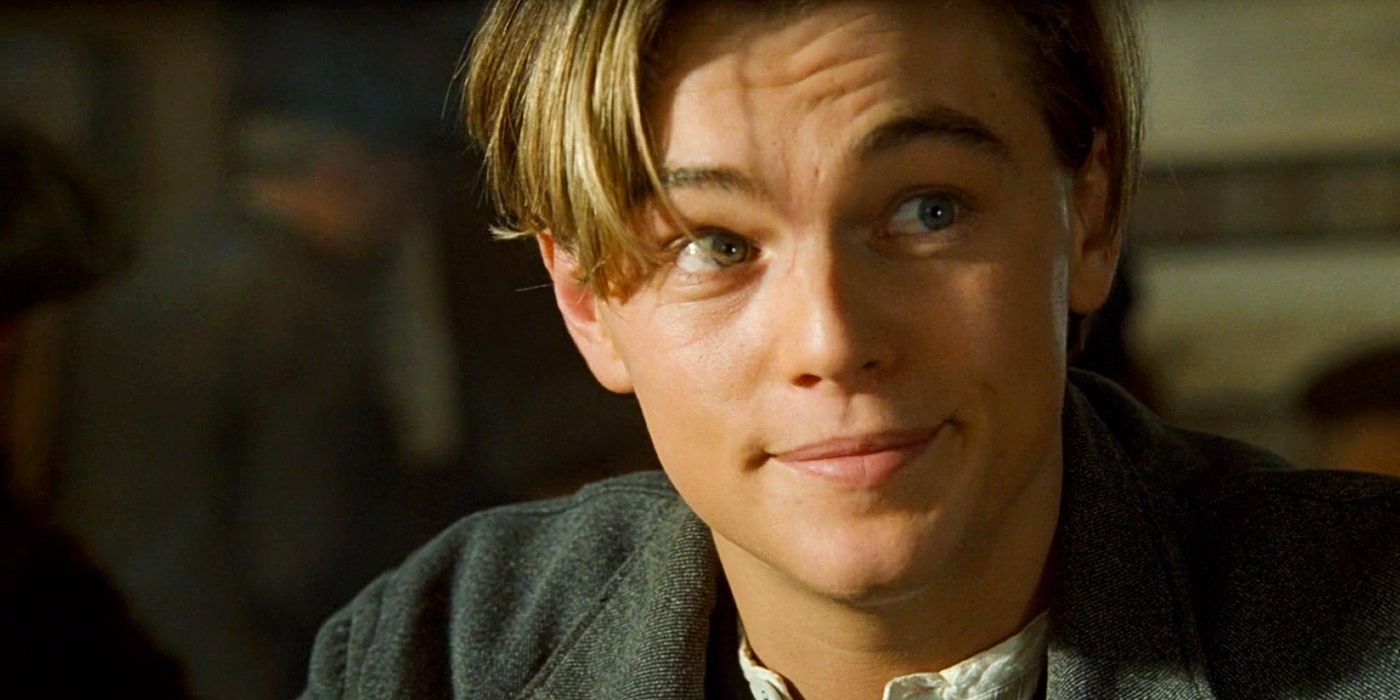 Director James Cameron recalls why Leonardo DiCaprio initially didn't want to play the role of Jack in Titanic and how he was ultimately convinced.
Titanic director James Cameron reveals that Leonardo DiCaprio initially didn't want to star in the movie as Jack. Released in 1997, Titanic tells the story of Rose (Kate Winslet), a wealthy aristocrat, and Jack, a poor artist, who fall in love aboard the ill-fated ship of the same name in 1912. The film was a massive success upon its release, earning strong reviews from critics (and winning Best Picture at the Oscars) and becoming the highest-grossing movie of all time. Although Avatar eventually dethroned Titanic's top box office spot in 2009, the film remains a notable highlight of Cameron's filmography and is the movie that launched DiCaprio and Winslet's careers.
In a recent interview with People at the 2023 Golden Globes, Cameron reveals that it took quite a lot of convincing to get DiCaprio to even accept his Titanic role. The director explains that the actor was reluctant to take on the part of a "leading man" and that he thought the role was "boring". Eventually, however, Cameron says DiCaprio "accepted the part, [but] only when I convinced him that it was actually a difficult challenge." Check out Cameron's full comment below:
"He didn't want to do a leading man. I had to really twist his arm to be in the movie. He didn't want to do it. He thought it was boring.

"It didn't surprise me, first of all, that he's made a lot of authentic choices going forward. And secondly, I never doubted his talent."
Related: James Cameron's Avatar & Titanic Hold A Weird Record (Not What You Think)
Why Leonardo DiCaprio Is The Perfect Jack In Titanic
Titanic would end up setting DiCaprio on a path to becoming one of the biggest movie stars of all time, and the actor's performance as Jack still stands up as one of his best. While there are certainly other actors who may have been able to pull off the role of Jack, it's DiCaprio's chemistry with Winslet that really makes Titanic sing. The film has disaster movie elements, particularly in the second half after the ship crashed into the iceberg that ends up sinking it, but it is, first and foremost, a love story. If the chemistry between DiCaprio and Winslet isn't there, the entire movie essentially falls apart.
What's more, DiCaprio was something of an unknown quantity in the mid-1990s. He had appeared in The Quick and the Dead and Baz Luhrmann's Romeo + Juliet, but he was hardly the star that he is today. The fact that he wasn't already a massive star ultimately made his turn as Jack in Titanic an even more pleasant surprise, announcing to Hollywood and the rest of the world that he's a talent to watch. DiCaprio's lower profile made his performance a delight to discover at the time, but has already made repeat viewings more rewarding. Now, as the movie celebrates its 25th anniversary, Titanic still serves as an entertaining story in its own right, but also as perhaps the most formative role in the career of an actor that everybody knows today.
In the same way that Winslet imbues Rose with a sense of passion and defiance, allowing the character's repressed nature to finally be unleashed, DiCaprio brings a certain wittiness and wildness to his performance as Jack. Together, with Cameron's skilled directing, the characters of Jack and Rose are a large part of the reason why Titanic remains so beloved today. While DiCaprio evidently has a good eye when it comes to picking projects these days, he evidently almost missed out on one of the most important roles of his career.
More: Titanic Theory Suggests Jack Dawson Was A Time Traveler
Source: People
Source link