Movies news
Matt Hardy Explains How Vince McMahon's WWE Return "Benefits" AEW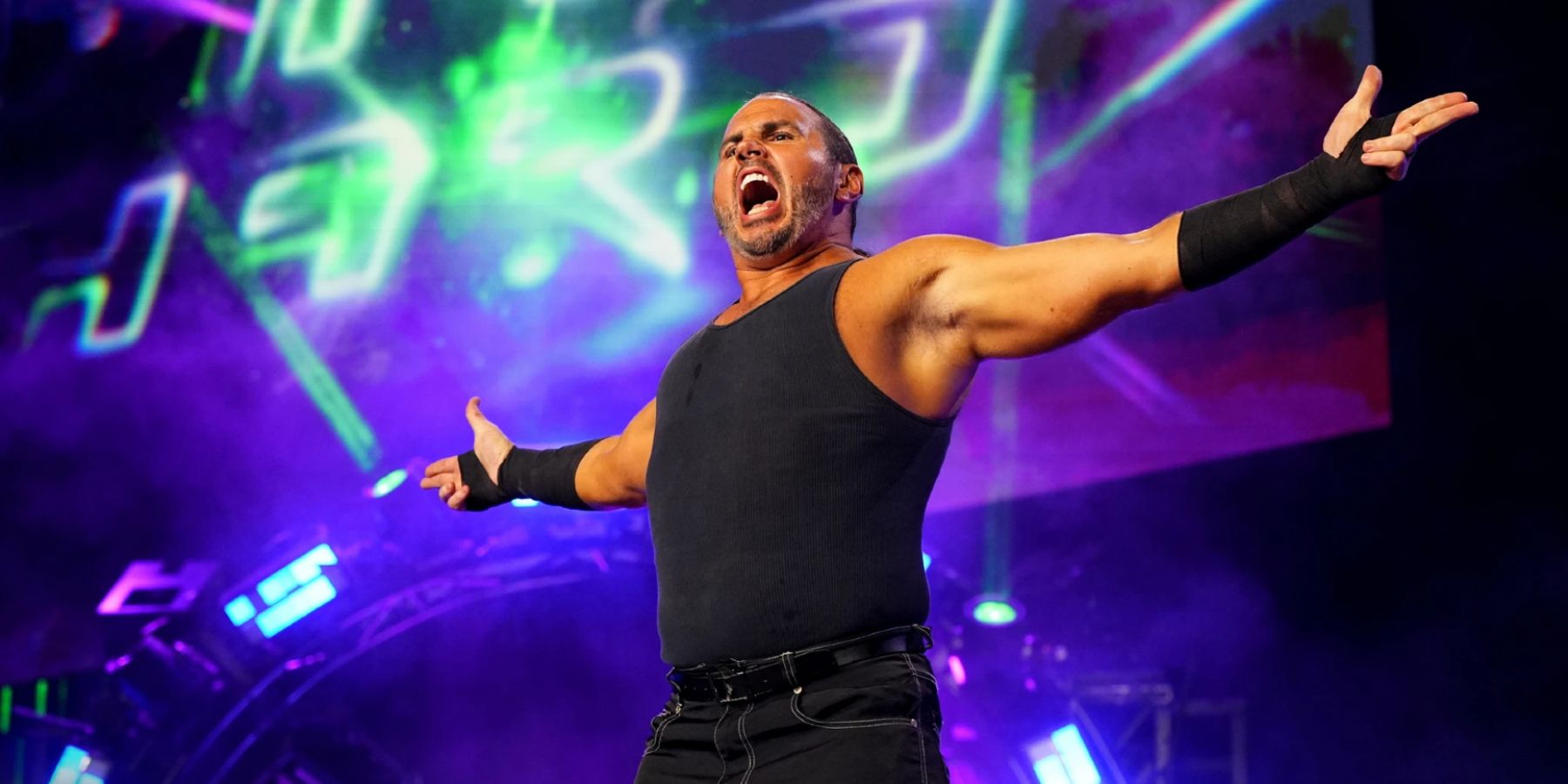 Matt Hardy is one of the most experienced wrestlers in AEW. He spent much of his career in WWE and recently weighed in on Vince McMahon's return.
All Elite Wrestling rosters a handful of journeyman veterans, but few can match the wear on Matt Hardy's treads. Despite that, he still continues to be a central part of the company's developmental show, Dark, where his storyline with Ethan Page and The Firm rolls on. It speaks volumes about the 48-year-old's love of professional wrestling that he's still willing to wrestle matches on YouTube, where the audience is minimal most of the time. Matt Hardy still gives his matches everything he's got, though, and frequently delivers interesting insight on his podcast.
That was the case on the most recent episode of The Extreme Life Of Matt Hardy. Debuting on January 11, most of the show centers on the turmoil WWE has found itself in since Vince McMahon powered his way back onto the board of directors on Friday. "[Vince] is sitting as the head of the table of WWE currently. We also have Stephanie gone, so there's obviously been a big shake-up," Hardy stated. "There [are] a lot of cells, rumors, and innuendo going around, and if you ask me more than anything who benefits from all this? I would say AEW, so I'm very happy to be at AEW currently right now. AEW has been producing great content." (h/t to Thomas Lowson of sescoops.com for the transcription)
Related: The Sky Is The Limit For AEW's Konosuke Takeshita
It's Tough To Argue With Matt Hardy Here
There isn't a lot of concrete information about what's going on behind the scenes in WWE right now, but talent reportedly was left unhappy following rumors of a sale to Saudi Arabia. That wasn't a done deal like several reporters claimed on Twitter on Tuesday night, but wrestlers are still apparently very much in the dark concerning what's happening in Stamford. It's difficult to imagine a scenario where a high-end free agent like Jay White would look at the uncertainty of the situation in WWE and choose it over All Elite Wrestling. That's a long-term choice, of course, and more information will likely become known in time. The optics this week have been poor, however.
AEW had its fair share of issues in 2022, but rumors of being sold to the Saudi Arabia Investment Fund wasn't among them. Alleged altercations between wrestlers backstage pale in comparison to those kinds of rumors. WWE could be sold by the middle of 2023, and companies like Disney are also believed to be in the hunt. Signing a lengthy contract with so much uncertainty surrounding WWE must feel like a risky proposition. Especially when considering how differently Vince McMahon books professional wrestling shows compared to Triple H. Wrestlers who aren't Roman Reigns or Brock Lesnar have a tough time sticking at the top of Vince's marquee.
Interestingly enough, Hardy also mentioned that he'd been told that the most recent episode of Raw felt a bit off to those working it. That's a vibe fans at home picked up on as well, and it's worth noting that WWE revealed zero matches for the show ahead of time. The only aspect of Raw that was advertised the day of was Alexa Bliss addressing her heelish antics. That's speculation, of course, but perception is reality on a long enough timeline. Hardy's main point—that chaos in WWE only creates an opportunity for All Elite Wrestling—seems to be on the mark, based on public information at this time.
Next: 4 Perfect AEW Opponents For Adam Cole's Shock Return
Sources: The Extreme Life Of Matt Hardy, sescoops.com
Source link