Movies news
Maverick's Breakout Star Addresses His Many Superhero Fancasts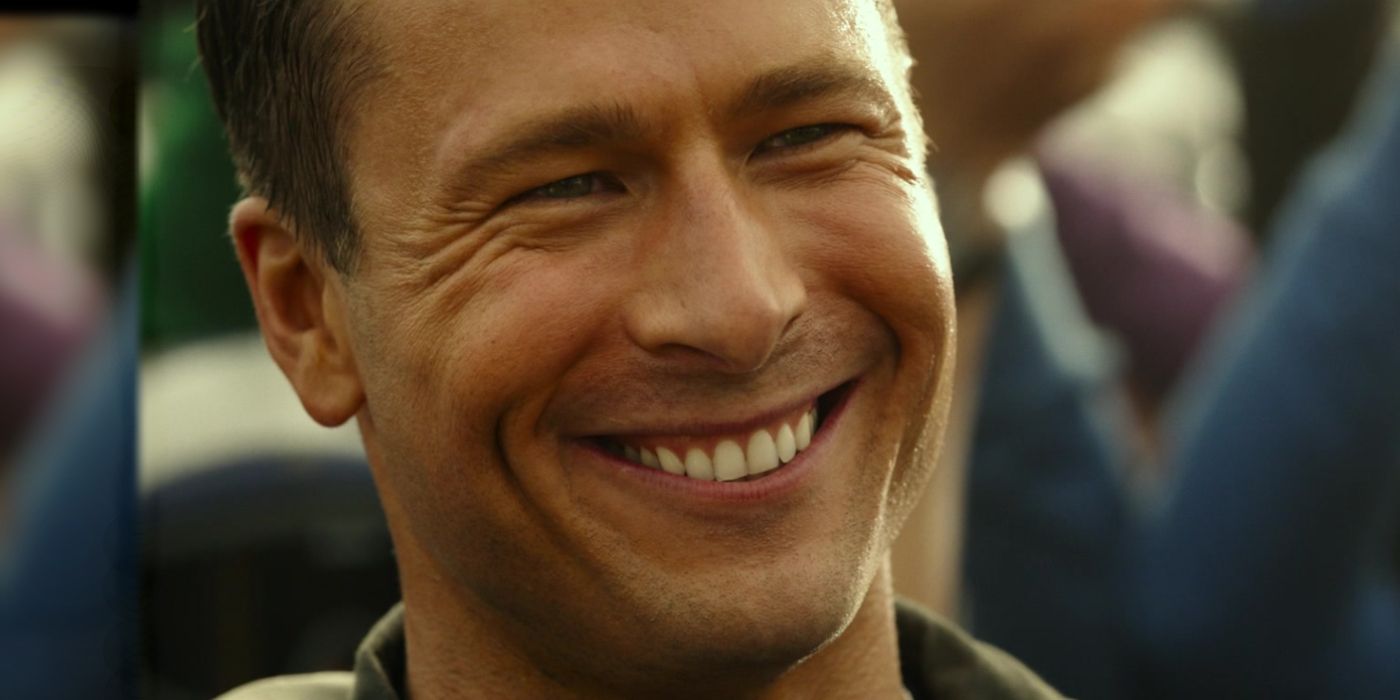 Glen Powell, who played Hangman in the 2022 smash hit Top Gun: Maverick discusses the various superheroes fans want to see him cast as.
Top Gun: Maverick breakout star Glen Powell has discussed the various superheroes that audiences want him to play.Top Gun: Maverick was a decades-later sequel to the 1986 hit Top Gun, featuring Tom Cruise returning to the role of hotshot fighter pilot Pete "Maverick" Mitchell, who returns to the Top Gun program to teach a new crop of young pilots how to pull off an exceedingly dangerous mission. Although the main new cast member is Miles Teller as Rooster Bradshaw, the son of Maverick's fallen friend Goose, Powell's character Hangman – an arrogant youngster with a heart of gold – captured audiences' hearts as well.
ET Online recently sat down with Powell to discuss his follow-up fighter pilot film Devotion among many other topics, including the superheroes roles that have been fan-cast for him. He revealed that he has heard about fans casting him as Hal Jordan, Booster Gold, and even X-Men's Cyclops, which has sometimes led to his friends from home thinking he has joined an MCU project. The star revealed that he isn't a huge comic book reader and has never had a conversation with Marvel, but "they're all cool." Read his full quote below:
You know what's really funny? A bunch of my friends from Texas are like, "Wait, is this true? Are you playing Cyclops? Are you playing Booster Gold? Are you playing Hal Jordan?" I've looked up some of these characters, I'm not like a real comic book guy, I can't say that I've read a bunch… I like the Marvel movies, I've watched all the superhero movies of DC and Marvel. I'm a fan, but I wouldn't say I'me educated about these new ones.

Booster Gold is really funny. Cyclops… I don't know. These are all really fun! I was Cyclops for Halloween one year. They're all cool. I've never had a conversation with Marvel ever, so whatever.
Related: Top Gun: Maverick's Iceman Reveal Supports A Glen Powell Character Theory
What MCU & DCU Characters Could Glen Powell Play?
While Powell has proved himself to be a versatile actor in roles including playing real-life astronaut John Glenn in the Oscar-nominated NASA drama Hidden Figures, he has made a name for himself by playing characters who are cocky, arrogant, and brash, to varying degrees. In addition to Hangman, this includes playing vapid frat boy Chad Radwell in the Ryan Murphy horror-comedy series Scream Queens and baseball jock Finnegan in Richard Linklater's Everybody Wans Some!!. This seems like the most obvious type of role for him to fill in a superhero film, which would make his casting as a more overtly heroic character like Cyclops not entirely a perfect fit.
Although both the DC Universe and the Marvel Cinematic Universe are already sprawling, there are still quite a few characters that remain unclaimed. In fact, the MCU has a huge hole in its upcoming casting as it hasn't yet been announced who will be playing the titular heroes in the 2025 Matt Shakman film Fantastic Four. Powell would be a perfect fit for Johnny Storm (also known as The Human Torch), a hotheaded rebel who has previously been portrayed in live-action by Chris Evans and Michael B. Jordan. Although depending on the direction of the film, could be too old for Johnny at this point, despite a proven track record of playing arrogant characters.
As far as the DCU, the exact place that the Top Gun: Maverick star would best fit in depends on where the franchise goes once new DC co-chairmen James Gunn and Peter Safran announce their plans later this year. Hal Jordan might seem like an obvious choice, considering that the Green Lantern is a former fighter pilot with a penchant for breaking the rules. However, he could also fit in well as a character who straddles the line between hero and villain more like Justice League Task Force's Triumph.
More: How Glen Powell's Devotion Movie Compares To Top Gun: Maverick
Source: ET Online
Source link