Movies news
The Sky Is The Limit For AEW's Konosuke Takeshita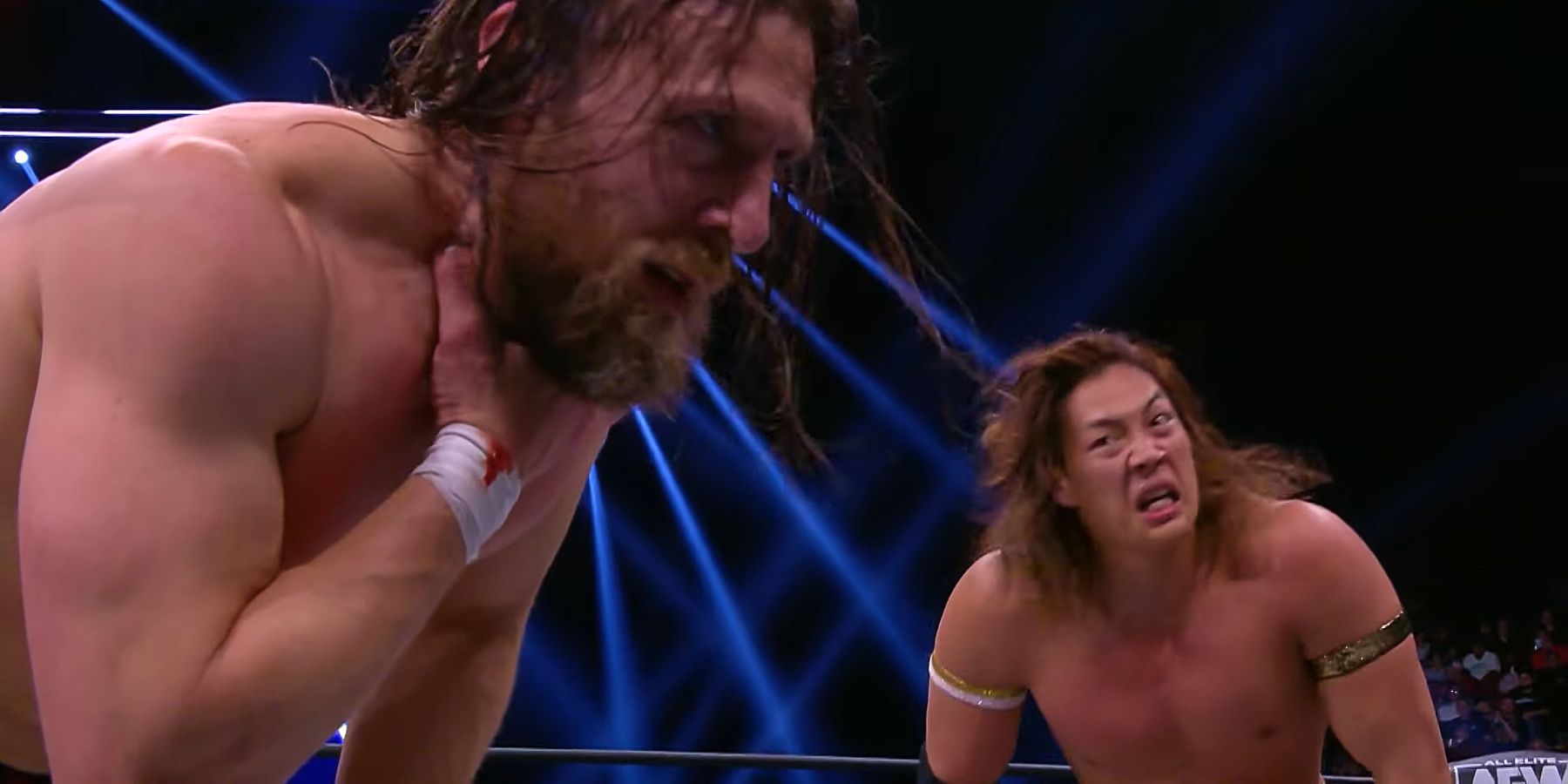 Konosuke Takeshita wrestled Bryan Danielson on the January 11 episode of Dynamite and delivered another high-end, hard-hitting performance for AEW.
It's too bad that WWE's Sheamus already coined the "banger after banger after banger" catchphrase because All Elite Wrestling's Konosuke Takeshita could utilize it just as well. The 27-year-old wrestled Bryan Danielson on the January 11 episode of Dynamite, and in case AEW fans forgot how good he was, he put on another four-plus star match for the promotion. Tony Khan inked the rising star to a full-time deal in November 2022, and the former DDT standout has wrestled everywhere for the company since. All told, he's appeared 29 times for AEW since debuting on an episode of Dark: Elevation in April 2021, and Konosuke Takeshita has made the most out of every opportunity.
His trilogy against the Blackpool Combat Club, particularly, has stood out. Takeshita and Claudio Castagnoli tore the house down at Battle of the Belts III in August 2022. The Wrestling Observer Newsletter gave that bout four and three-quarter stars, while the match carries a 9.01 rating on Cagematch.net. Then Takeshita got a stellar match out of Jon Moxley—which can be easier said than done for less experienced wrestlers—on July 12. WON awarded that Rampage showing with four and a half stars, and fans rated it a solid 8.73. Takeshita's Dynamite fight with Danielson will likely land in the same ballpark, as the two men stole the show as AEW tried to make a good impression on fans in Los Angeles. Tack on a four-and-a-half star bout with Hangman Adam Page in May, and Takeshita has worked high-caliber matches with four of AEW's top stars. Khan has a handful of promising young wrestlers on his roster, but Takeshita might be the brightest of them all.
Related: Why Running Live Events Would Be A Game Changer For AEW
Breaking Down What Makes Konosuke Takeshita Special
Konosuke Takeshita has an undeniable amount of charisma, so much so that it allows him to break through the language barrier and connect with North American audiences. He's reminiscent of Shinsuke Nakamura in this way. He's simply too magnetic to ignore. This isn't limited to the usually friendly confines of AEW either. Takeshita recently made it all the way to the final of PWG's Battle of Los Angeles tournament, where he came up short against Impact Wrestling's Mike Bailey. There was a lot of innovative offense in that match, and fans in attendance seemed genuinely surprised that Takeshita didn't win. That speaks to how well he'd performed in earlier matches in the tournament and his ability to form immediate bonds with fans in attendance.
That's an unteachable trait, and Takeshita has it in spades. Without it, his ceiling in AEW may be that of a midcard jobber to the stars. There are worse ways to make a living, but Takeshita has got It, though, and as soon as Khan wants a bankable 6-foot-2, 230-pound native of Osaka, Japan, as a star, he can pull the trigger on a push. He'll only continue to improve in the ring, but he's already a remarkably explosive and compelling in-ring performer. For now, there's no shame in coming up short against the likes of Claudio Castagnoli, Moxley, and Danielson. Yet it's been reported that All Elite Wrestling has some big plans in store for Takeshita.
It might not be all that long before Takeshita finds himself involved in his first significant storyline. Don Callis was at the PWG show, along with AEW cameras, "scouting" Takeshita. This appearance presumably sets up an angle of some sort where Callis evolves into Konosuke's mouthpiece. It would be an intriguing direction because Don has historically been a heel manager. A story between the two could go in any number of directions. The plan may be to have Takeshita turn heel, but that seems like a waste of how genuinely over he is with AEW fans. Another possibility could see Callis manipulating Takeshita into doing his bidding through the language barrier. His work with Kenny Omega went pretty well. Maybe Callis can do the same thing here. Regardless of where All Elite Wrestling decides to go from here, Takeshita has a tremendous amount of star power and should be an asset to the company for years to come.
Next: 4 Perfect AEW Opponents For Adam Cole's Shock Return
Source link