Movies news
New Report Suggests Stone Cold Was Offered Brock Lesnar & Not Roman Reigns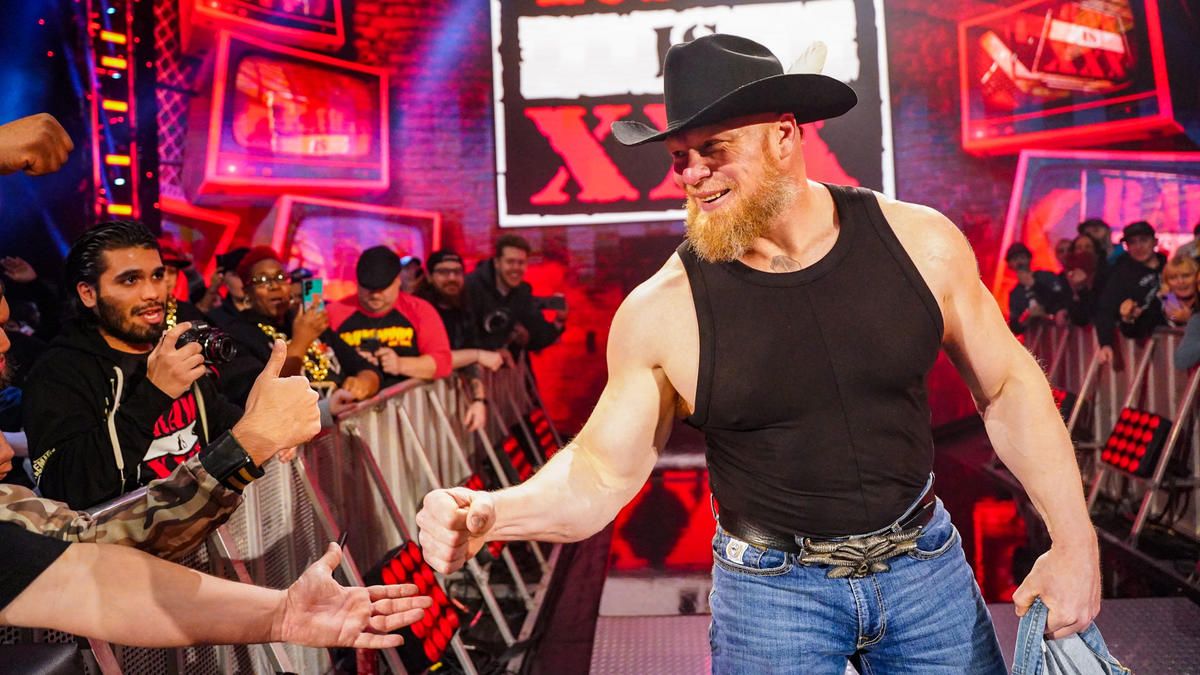 Over the last year, WWE has tried to lure Stone Cold Steve Austin back with a massive match. Conflicting reports have emerged about who it'd be with.
WWE badly wants Stone Cold Steve Austin back inside the ring, and it's clear based on the caliber of stars he's reportedly been offered to work alongside. The Texas Rattlesnake came out of retirement for a match against Kevin Owens at WrestleMania 38. That bout was better than it had any right to be and was one of the highlights of a pretty solid weekend of sports entertainment. Stone Cold Steve Austin has stayed in shape following his bout against Owens, leading to speculation that he could return for another fight sometime in the future.
Earlier this week, Fightful Select reported that WWE had offered Austin a match against Roman Reigns, noting that the dollar figure attached was enormous. That report has since been refuted by Dave Meltzer, who spoke on the subject during the January 24 episode of Wrestling Observer Radio. Referring to Sean Ross Sapp's scoop, Meltzer said the following: "The match that was pitched was not Roman Reigns. It was Brock Lesnar." Following Monday night's Raw is 30 show, the longtime wrestling insider deduces Lesnar Vs. Stone Cold is off the table for now. "But as you can tell pretty much from the show tonight, it's not happening… It's not on." (h/t and thanks to Sean Rueter of CagesideSeats.com for the transcription)
Related: Is Cody Rhodes Winning The Royal Rumble Too Predictable For WWE?
WWE Seems Committed To Moving Forward Without Stone Cold Steve Austin
Rumors have been swirling about Stone Cold Steve Austin getting back inside a WWE ring for months. At one point, there was some buzz that a match between him and CM Punk had been discussed. Now, over the last few days, fans have been told that Austin had been offered massive paydays to wrestle two of the biggest names in sports entertainment today, Roman Reigns and Brock Lesnar. If those blank checks and main events didn't entice Stone Cold to lace up the boots again, then it's best to allow WrestleMania 38 to be the send-off he never received the first time around.
Regardless of which one of these conflicting reports is correct, it seems clear that WWE is fine moving forward without a Steve Austin match on the marquee at WrestleMania 39. Neither Fightful nor Wrestling Observer News clarified exactly when those proposed Stone Cold matches would have happened, but at this point of the "season," the only big stage left is the Showcase of the Immortals. After Raw is 30, Lesnar will likely be feuding with Bobby Lashley. There was a report back in December that stated Gunther Vs. Lesnar was penciled in for 'Mania, but that was not the case. For what it's worth, Meltzer claimed on Wrestling Observer Radio that he was told "immediately" that match wasn't happening.
Seeing Stone Cold Steve Austin at WrestleMania 39 would have been fun, but not at the expense of the longer stories WWE has been weaving over the last several months. Lesnar and Lashley haven't been on TV all that much together, but this match has been building since before Crown Jewel. That might happen before 'Mania, but Elimination Chamber might not be a big enough show for that blow-off. And it wouldn't leave WWE much time to find fresh angles for Lashley and Lesnar so close to WrestleMania 39. Stone Cold not getting dropped into The Bloodline angle turned out to be best for business, no matter when it would have happened.
Next: Following The Trial Of Sami Zayn, The Bloodline's Battle Lines Are Clear
Sources: Fightful Select, Wrestling Observer Radio, CagesideSeats.com
Source link