Sports news
Billy Wagner still isn't in the Hall of Fame, and that's a problem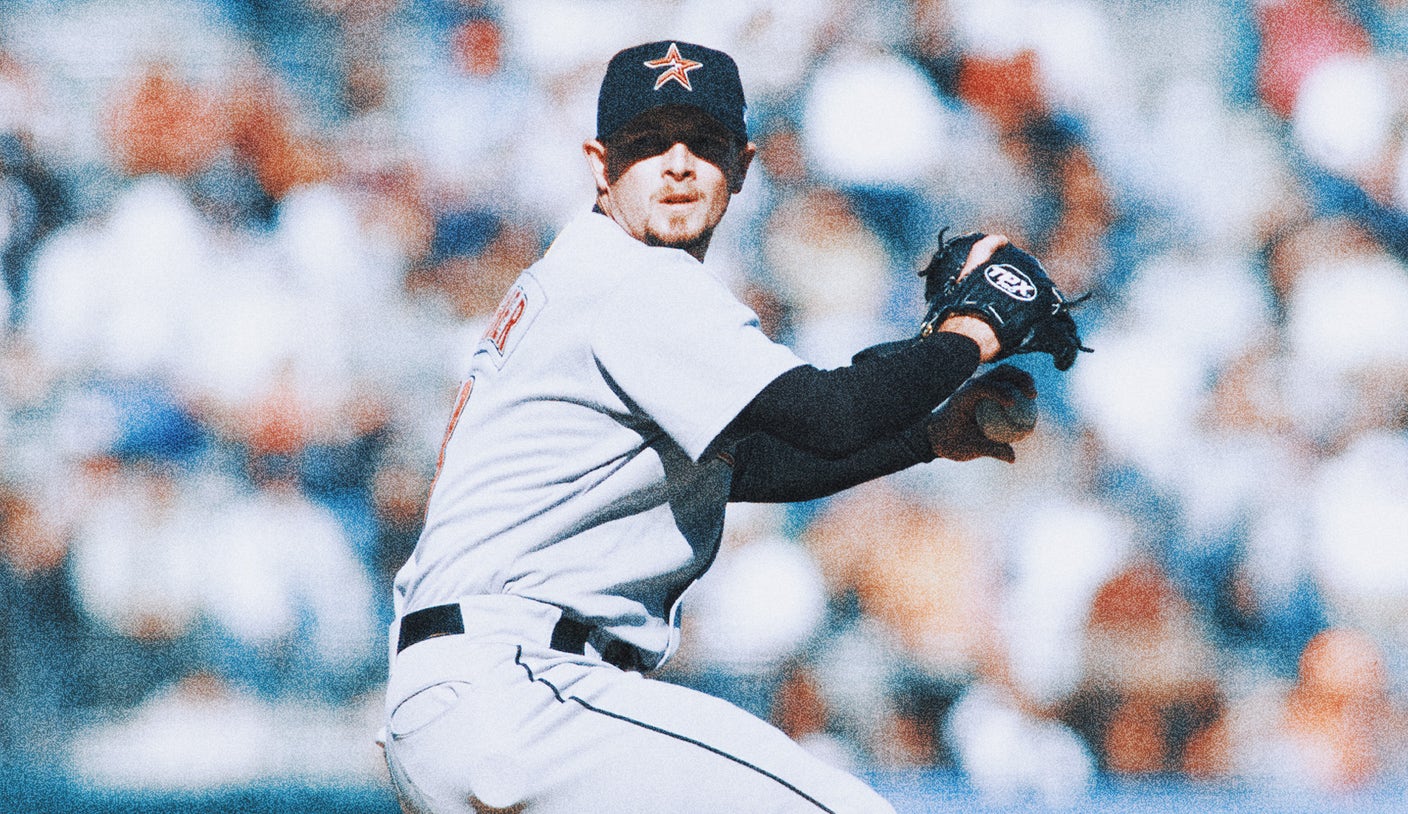 Jake Mintz
FOX Sports MLB Analyst
A grand total of 22,858 human beings have played Major League Baseball. Just 270 of them have earned induction into the Hall of Fame. Only six — Goose Gossage, Mariano Rivera, Lee Smith, Bruce Sutter, Trevor Hoffman and Rollie Fingers — were pure closers. John Smoltz, Dennis Eckersley and Hoyt Wilhelm also relieved a great deal, but Smoltz and Eckersley started a ton and Wilhelm was far from a contemporary-style closer. So, six is the number.
There are 27 first basemen, 26 shortstops and 79 starting pitchers. And even though relief pitching has only operated in the modern sense for less than a third of baseball's existence, the dearth of relievers with bronze plaques in Cooperstown is glaring. It is a problem that won't soon be remedied, a problem that will only grow in scale as the years roll by.
On Tuesday afternoon, Billy Wagner, one of the most dominant relief pitchers in baseball history, did not get into the Hall. He of the 2.31 ERA and career 11.9 strikeouts per nine innings and 422 saves received 68.1% of the vote, just below the 75% required for induction. While there's still a good chance he sneaks in during his final two years of eligibility, his continued omission would create a fascinating impending conundrum for the game's trio of rapid-aging generational relievers — Aroldis Chapman, Kenley Jansen and Craig Kimbrel. That's because Wagner is, has been, and will continue to be a case study in what it means, in the eyes of the voters, to be a Hall of Fame pitcher.
To succeed as a reliever you must start by failing as a starter. Most relievers (Jansen is an exception) began their careers, whether in high school, college or the minor leagues as a starting pitcher. Bullpen arms are misfit toys who failed at the harder job then get recast in a simpler role, balled up and tossed into the bullpen for short bursts of high-leverage action.
Relievers, over the aggregate, have less of an impact on the game. Wagner threw just 903 innings in the big leagues. I'm pretty sure a 42-year-old Nolan Ryan topped that in one month with the 1989 Texas Rangers. It's why Wagner compiled just 27.7 bWAR in his career, a tick less than Mike Trout from 2014 to 2016. If given a choice, you'd choose any Hall of Fame-caliber position player or starter over an elite closer.
But that's not the point.
Wagner succeeded in his role; to save baseball games and set down hitters late in them. His 422 saves ranks sixth all time, ahead of Fingers, Gossage and Sutter. Wagner's career 187 ERA+ is second-best in history, behind only Rivera. His 1999 season, in which he struck out 124 hitters in 74 innings with a 1.57 ERA remains one of the most untouchable single-season performances ever. In all, the diminutive lefty rode his high-90s heater to seven All-Star games over 16 seasons, retiring in 2010 as the first pitcher since 1910 with a career WHIP under 1.000.
Altogether it's a quietly remarkable résumé, albeit one devoid of postseason success. That, to most voters, is the biggest issue with his case, especially when held up alongside Rivera's outrageous track record of October magnificence. Wagner pitched a mere 11 2/3 innings across 14 playoff outings, and he allowed 13 runs. Over 141 postseason innings and 96 appearances, Rivera allowed 11.
But to compare every reliever on the ballot to Rivera is to compare every center fielder to Willie Mays or every catcher to Johnny Bench. It is a standard well beyond the level of enshrinement. Just because Rivera was undisputedly better than Wagner doesn't mean Wagner isn't worthy, too.
The Virginia native struck out more hitters than pretty much anybody in an era just before the rise of the strikeout. In fact, the only three pitchers with a better career K/9 are the aforementioned Chapman/Kimbrel/Jansen trio. Wagner was the harbinger, Arcraigley Chapbrelsen was the wrath.
Like Wagner, that trio lacks the gaudy raw innings total — Jansen leads the trio with 796 — but makes up for it with sheer dominance. All have career ERAs under 2.50, career K/9 rates over 13 and at least 300 saves. Given his sharp decline in effectiveness, his relative lack of career saves and his domestic violence suspension from 2015, Chapman will not (and in my opinion does not deserve) to get in, but his presence on the ballot whenever the time comes is sure to spark fierce debate among voters.
But Kimbrel and Jansen, despite their longevity, despite their peak dominance, despite their impact on their era of baseball, will likely retire with a résumé similar to, or even slightly weaker than Wagner's. Barring a late-career renaissance, neither is likely to surpass Wagner in career innings or career WAR.
Voters, thus, have backed themselves into a corner, put themselves in an odd spot. Jansen and Kimbrel certainly feel like Hall of Fame-level closers — if not them, who? — but a Hall with them and not Wagner would feel … odd, incomplete. There are two years left for voters to rectify this error, to push Wagner into Cooperstown and to save themselves a whole lot of trouble in a few years.
Relievers are people, too, undeniable and essential characters in the baseball story. To disregard their accomplishments is to disregard a significant swath of MLB history. Hopefully, Wagner gets in soon, and Jansen and Kimbrel one day follow in his closer footsteps.
Jake Mintz, the louder half of @CespedesBBQ is a baseball writer for FOX Sports. He's an Orioles fan living in New York City, and thus, he leads a lonely existence most Octobers. If he's not watching baseball, he's almost certainly riding his bike. Follow him on Twitter at @Jake_Mintz.
Top stories from FOX Sports:
---
Get more from Major League Baseball Follow your favorites to get information about games, news and more
---
---
Source link