Movies news
Jane Fonda Shares Concerns For Sydney Sweeney Barbarella Remake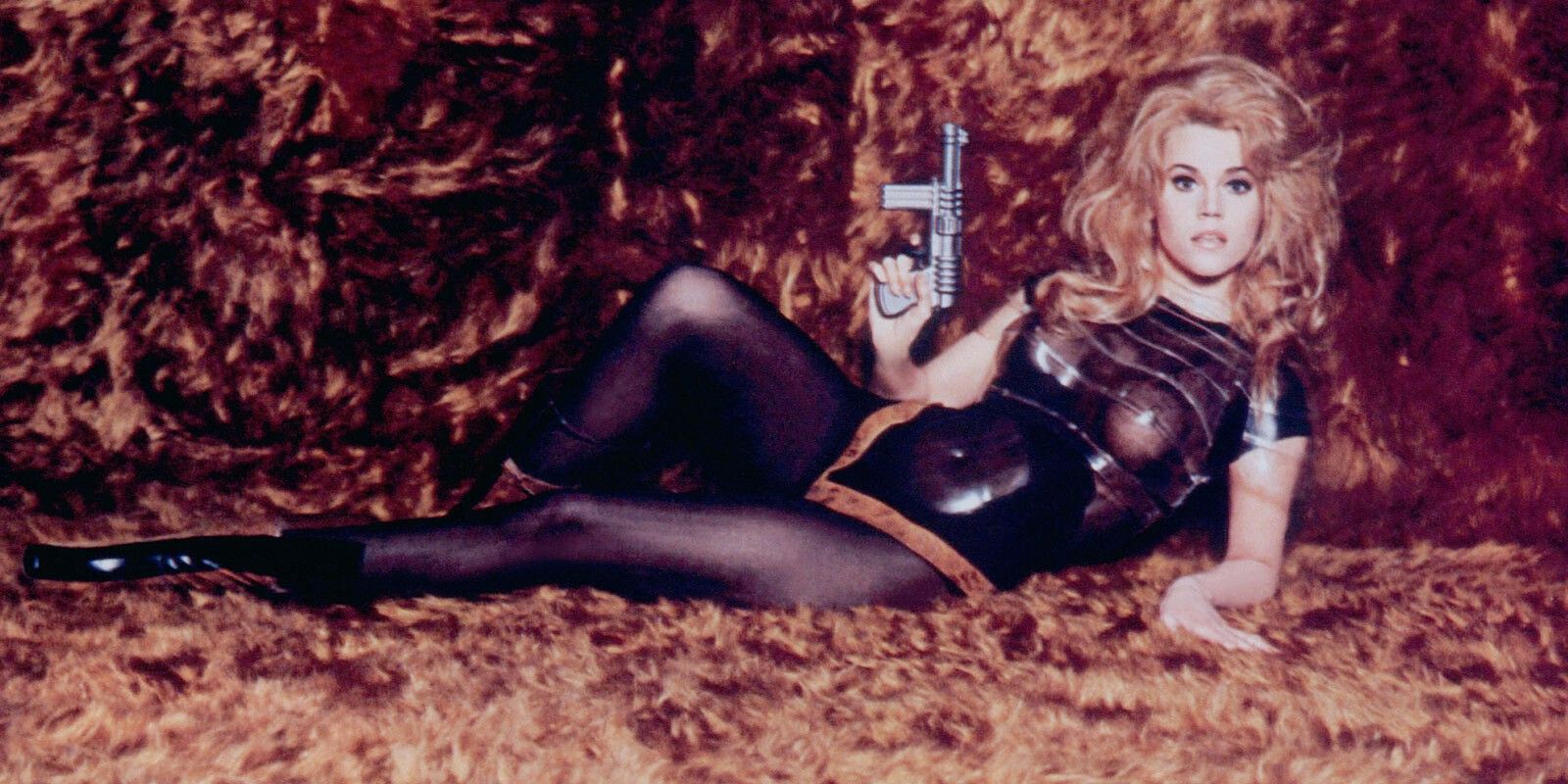 Jane Fonda, the original actor who played the comic icon in the 60s adaptation, shares her concerns for Sydney Sweeney's upcoming Barbarella remake.
Jane Fonda shares her concerns for Sydney Sweeney's upcoming Barbarella remake. Directed by Roger Vadim, Barbarella saw Fonda in the titular role, a space traveler on a mission from Earth's government to find the destructive Positronic Ray from evil scientist Durand Durand (Milo O'Shea). Released in 1968, Barbarella was based on the French comics by Jean-Claude Forest, which caused a stir at the time by being described as pornographic. Scantly clad in revealing clothing, Barbarella often slept with the alien races she encountered, though a toned-down version eventually came to fruition with Dynamic Entertainment attached. While various projects have been in development for years to revive Barbarella, Sydney Sweeney is now set to take on the role in a new adaptation with Sony Entertainment.
Speaking with The Hollywood Reporter, original star Jane Fonda shares her concerns over Sydney Sweeney's Barbarella remake. Fonda, a feminist pioneer in Hollywood, seems unenthusiastic at the prospect due to its sexist nature. Check out what Honda had to say below:
"I try not to [think about it]… Because I worry about what it's going to be. I had an idea of how to do it that [original producer] Dino De Laurentiis, when he was still alive, wouldn't listen to… But it could have been a truly feminist movie."
Related: Sydney Sweeney's Dark Handmaid's Tale Role, Explained
Why The Barbarella Film Was Controversial
While Barbarella was received poorly by critics when it first premiered, over the years, it became a cult classic and had a heavy influence on pop culture. However, it was not always celebrated, with some criticism regarding its stereotypical representation of women. Opening with a strip tease and featuring a controversial self-pleasuring scene, Barbarella led to Fonda's "sex symbol" status, which she has criticized throughout the years. While some opinions looked at Barbarella as a champion of sexual empowerment, others found an issue with its lack of a strong female lead, whose power is independent of their sexuality. It seems Fonda shares this opinion, revealing she had ideas to make it more of a feminist movie.
Will The Sydney Sweeney Remake Change Barbarella's Problem?
As there is no official writer or director attached to the project, it's difficult to predict if Sweeney, who is serving as executive producer, will be able to put a modern twist on Barbarella. Known for baring it all in various roles, such as Cassie on Euphoria and in The Voyeurs, Sweeney has been vocal about finding empowerment in those types of scenes. So, this could mean Sweeney's Barbarella will follow in Fonda's footsteps. Despite so, Sweeney could bring some feminist elements that Fonda had tried to bring to the original film.
On the other hand, a strong female lead does not need to be completely covered up to be empowering, as Sweeney could find a balance between maintaining Barbarella's iconic look and also bringing the character up to speed in today's day and age. As many popular science fiction franchises are known for their male figures, Sweeney has the opportunity to bring to life a new heroine to the genre. Hopefully, taking a cue from Fonda's interview, Sweeney can ensure Barbarella's legacy lives on without its problematic elements.
More: The Spider-Man Character Sydney Sweeney Should Play (Not Black Cat)
Source: THR
Source link