Movies news
Armie Hammer Breaks Silence On Sexual Assault & Cannibalism Allegations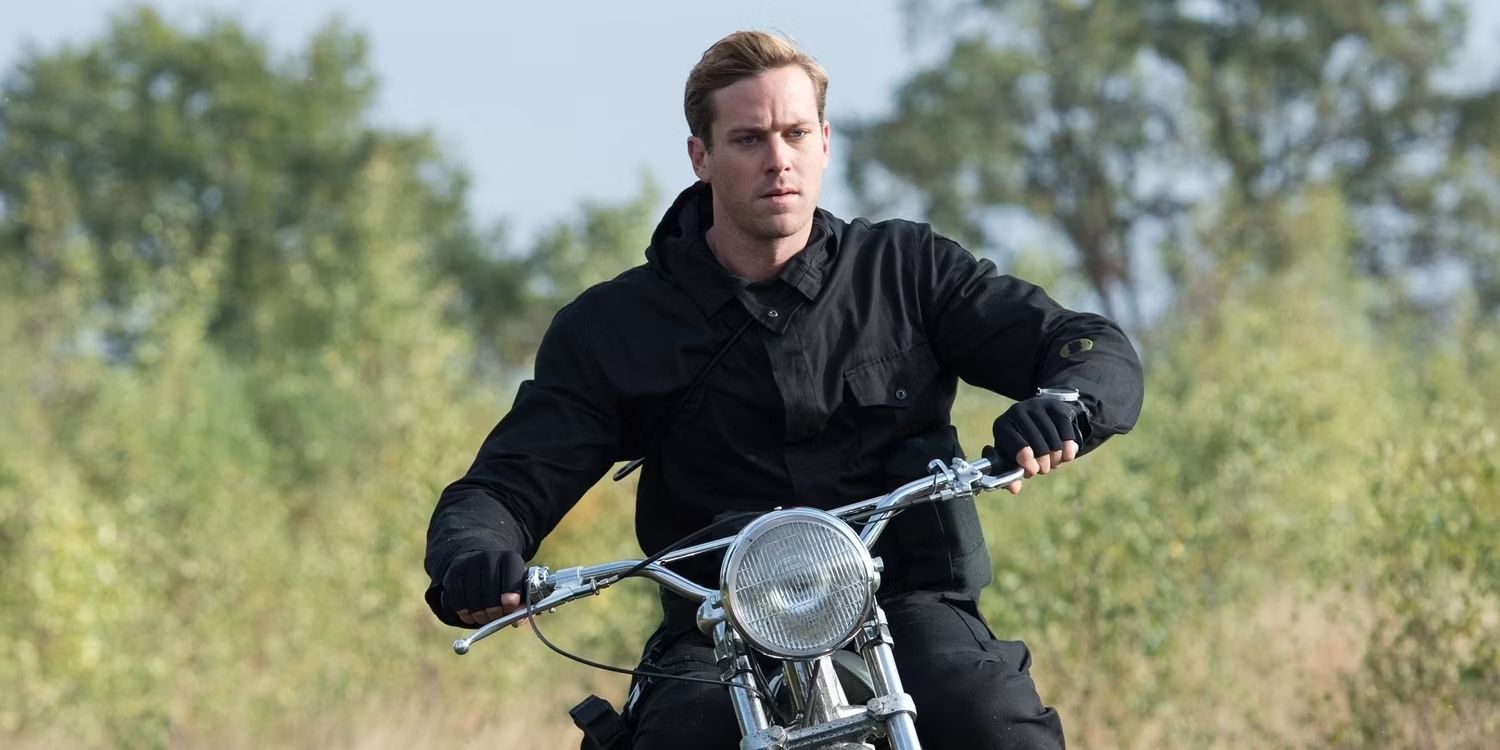 Controversial actor Armie Hammer breaks silence to address his sexual assault and cannibalism allegations in his first interview in two years.
The article contains content about suicide and sexual assault.
Actor Armie Hammer breaks his silence for the first time in two years and addresses many of the allegations that have been made against him. Hammer, whose first acting role was a background extra on Arrested Development in 2005, was a prolific actor and public figure for many years leading up to 2021. In January of that year, the first allegations were made against Hammer, including screenshots posted to social media showing a string of bizarre messages from the actor. Multiple women have come out since then, accusing Hammer of abuse and sexual misconduct. The actor initially denied allegations but was dropped by his talent agency.
In an interview with Air Mail (via Variety), Armie Hammer broke his silence on the sexual assault and cannibalism allegations put against him. In the interview, Hammer said that he was sexually abused by a youth pastor when he was 13 and that he attempted to kill himself by swimming into the ocean after the first allegations arrived. The actor claimed that he ultimately decided against it, so as not to leave his children behind without him. Hammer admitted to being emotionally abusive and started a new career since leaving acting. See a portion of Hammer's comments below.
"What that did for me was it introduced sexuality into my life in a way that it was completely out of my control. I was powerless in the situation. I had no agency in the situation. Sexuality was introduced to me in a scary way where I had no control. My interests then went to: I want to have control in the situation, sexually."
Related: How Death On The Nile Changes The Original Murder Mystery Book
Armie Hammer Allegations Explained
In January 2021, the first allegations were made against Armie Hammer. It stemmed from leaked messages that were allegedly from Hammer, which described fantasies of sexual assault and cannibalism. A woman, who claimed she was previously involved with Hammer, revealed screenshots of their alleged exchanges on Instagram. The actor bullishly denied the allegations, but his agency dropped him shortly thereafter. In May 2021, he was reportedly checked into a treatment facility for drug, alcohol, and sex issues. In the interview, he took responsibility for some of his actions, but he attempted to distance himself from others.
The 2021 allegations led to him getting dropped by several productions and created a tricky situation for Death on the Nile, which had already been filmed with Hammer in a prominent role. The film was released with Hammer heavily featured in 2022 to middling reviews. Hammer's only other acting credit since January 2021 is Crisis. The film was released in February 2021 and starred Hammer, Garry Oldman, and Evangeline Lilly.
Since the allegations, a miniseries, House of Hammer, became available on Discovery+, which dove into the Hammer family's corruption and controversial history, which included testimonies from the actor's exes. Over the last two years, Hammer has kept a low public profile. The interview was Armie Hammer's first in two years as he attempted to explain his actions, but public opinion still remains critical.
More: Every Movie Coming To Theaters In February 2023
Source: Air Mail (via Variety)
Source link