Movies news
Avatar 2 Box Office Continues Slow Decline With 3rd Place Weekend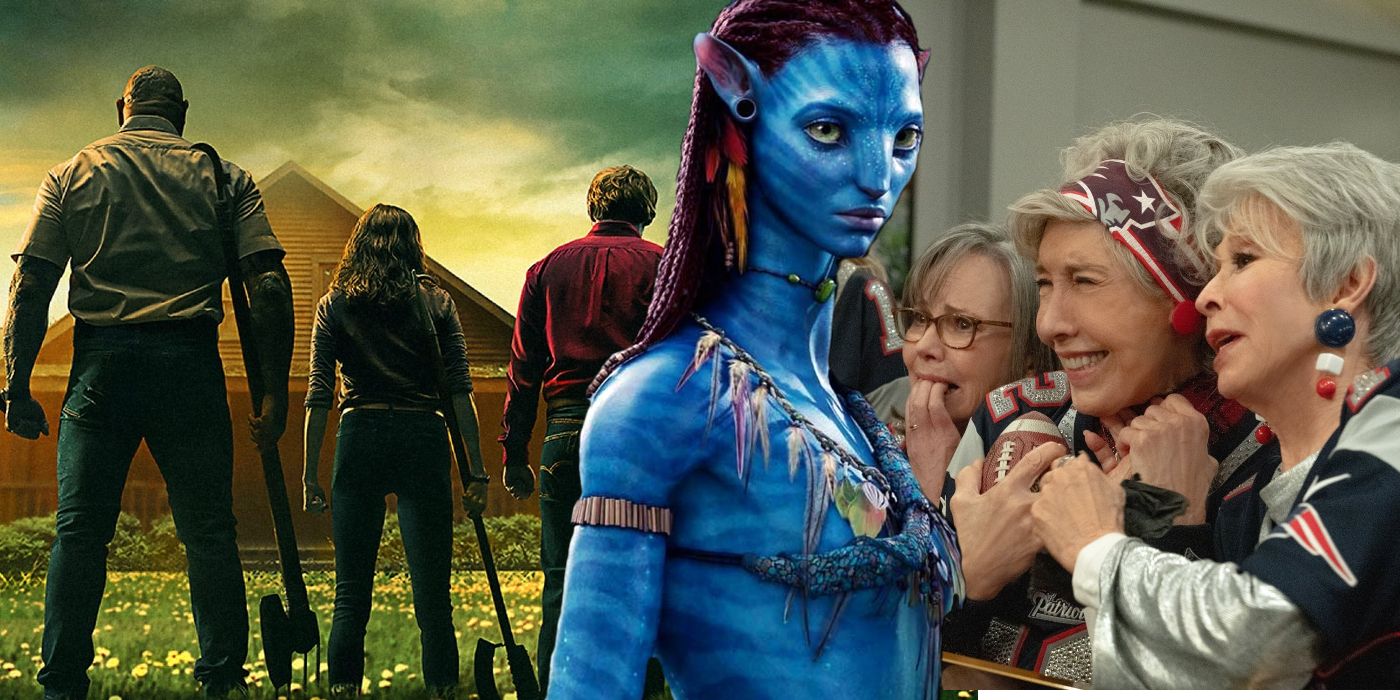 Avatar: The Way of Water ends its streak of seven weekends at #1 in the domestic box office thanks to 80 for Brady and Knock at the Cabin.
Avatar: The Way of Water is set to lose its box office throne at No. 1 this weekend. The belated sequel to the 2009 Avatar premiered on December 16, 2022, and kicked off a record-shattering box office run that has already grossed over $2 billion. At the domestic box office, it has taken the No. 1 spot every weekend for seven straight weeks, matching the record of the original film.
Per Deadline, Avatar: The Way of Water is currently projected to end its eighth weekend in the No. 3 spot at the domestic office. While it's too early to tell which new wide release will take the No. 1 slot, it is most likely going to the M. Night Shyamalan thriller Knock at the Cabin, which is projected at $15 million. However, a close second is the comedy 80 for Brady, which is pushing $14 million and may overtake the No. 1 slot if matinée sales boost it on Saturday.
Related: Every Movie Avatar 2 Hasn't Beaten at the Box Office Yet (And When it Will)
Avatar: The Way of Water's Slow Descent Has Begun (What Will Its Final Total Be?)
Not only has Avatar: The Way of Water been No. 1 every weekend since its release, but it has also been No. 1 every single day with two major exceptions. It was briefly knocked from its perch on the Friday M3GAN premiered, as well as the Wednesday premiere of the new Bollywood actioner Pathaan. While it was always possible it would lose the No. 1 spot this weekend, it wasn't a sure thing that it would drop until the release of Ant-Man and the Wasp: Quantumania on February 17, so dropping two slots at once is something of a surprise.
Avatar: The Way of Water only took in around $10 million domestic this weekend, which is about half of what the original film made on the same weekend, when it slipped to No. 2. This would seem to indicate that the film's rapid rise up the charts has hit the brakes. While it will likely continue to rack in huge numbers in international markets until Ant-Man 3 premieres, it's looking incredibly unlikely that the Avatar sequel will even crack the Top 5 domestic releases of all time.
However, Avatar: The Way of Water is almost certain to topple Titanic as the third highest-grossing film of all time in the worldwide market. It remains to be seen how the film will perform overseas over the next two weeks. However, that seems to be its major window to close the gap between its current place and the all-time No. 1 slot, which is still looking like a much loftier goal than it did a couple of weeks ago.
More: Avatar Theory Could Explain James Cameron's Plan For The Sequels
Source: Deadline
Source link