Movies news
Scream 6's Runtime Is Slasher Franchise's Longest Yet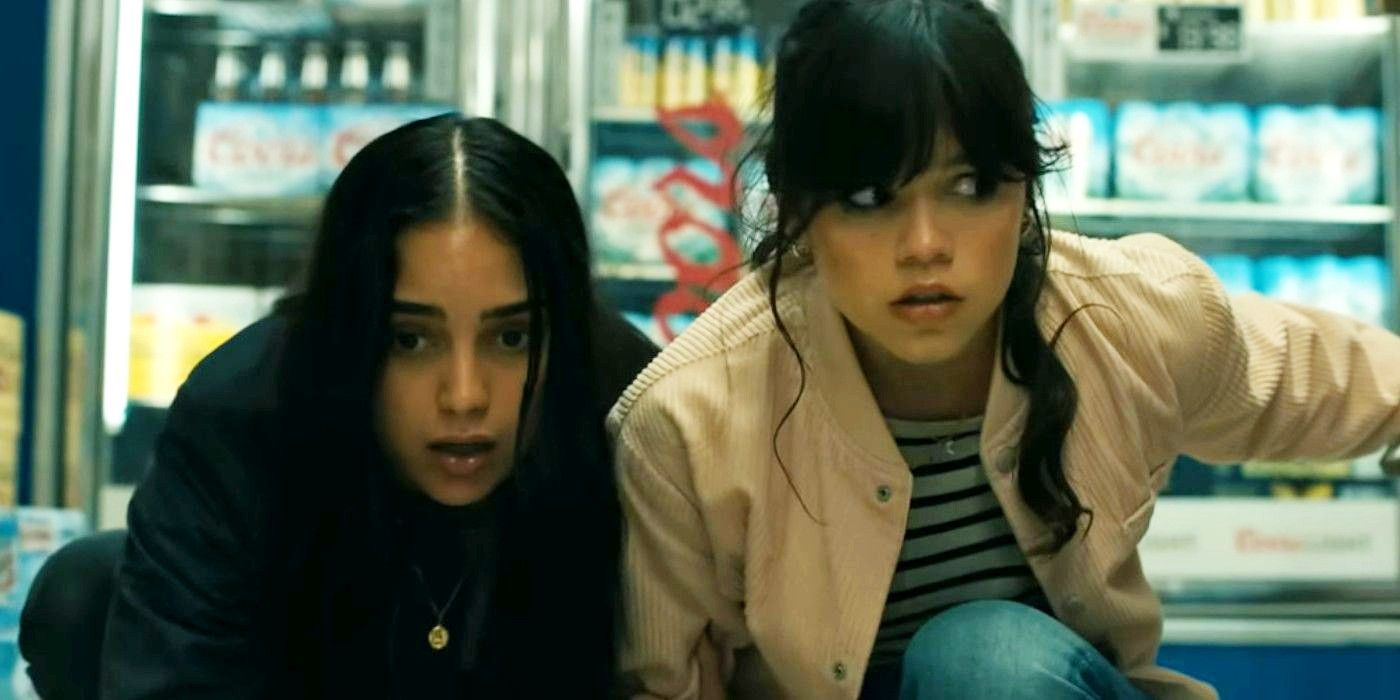 Scream 6's official runtime means the new sequel will be the longest film in the slasher franchise, toppling Scream 2 as the previous record holder.
The official runtime for Scream 6 is confirmed, making the upcoming sequel the longest entry in the popular horror franchise to date. Currently scheduled to arrive in theaters on March 10, Scream 6 follows on from last year's successful franchise revival simply dubbed Scream. Previous directors Matt Bettinelli-Olpin and Tyler Gillett returned to helm the film, along with several stars from previous franchise entries, including Melissa Barrera, Jenna Ortega, Hayden Panettiere, and Courteney Cox. Neve Campbell's Sidney Prescott was also slated to make an appearance but later dropped out of the project over a highly publicized pay dispute, making Scream 6 the first film in the franchise not to feature her character.
Now Scream 6's official runtime has been revealed by Regal Cinema (via Collider) and was later confirmed by Paramount. The horror film clocks in at an impressive 2 hours and 3 minutes, not only making it the longest Scream film made to date but also the only one since 1997's Scream 2 to break the 2-hour mark. By comparison, last year's film had a respectable length of 1 hour and 54 minutes, and the original Wes Craven classic ran for 1 hour and 51 minutes.
Related: Scream 6 Theories Connect The New Ghostface To Stu In 3 Ways
What We Know About Ghostface's Return in Scream 6
The Scream franchise is synonymous with its trademark masked killer Ghostface. However, unlike many other slasher franchises which feature a recurring villain, the Scream movies provide a completely different killer (or killers) lurking under Ghostface's mask with each successive film. Blending traditional slasher tropes with a classic whodunnit mystery, this tried and tested formula has been at the heart of every Scream film since Craven first started the franchise in 1996.
Bettinelli-Olpin's and Gillett's latest entry is shaping up to be no exception to this rule, though the pair have teased a far more aggressive Ghostface than has ever previously been seen. Describing Scream 6's Ghostface as "bolder, more brazen," nowhere is this more effectively demonstrated than in the film's most recent trailer. Following Barrera's Sam and Ortega's Tara hiding in a busy bodega, the latest Ghostface seemingly has no compunctions about killing in public places or dispatching innocent bystanders.
Despite being even more violent than his predecessors, Scream 6's Ghostface also seems to possess a sense of respect for those who came before him. Another moment in the film's trailer reveals that this new killer also maintains a creepy shrine dedicated to each of those that wore the mask before he did. Exactly who this new Ghostface will turn out is still unclear, but thankfully it will not be much longer before their true identity is unveiled when Scream 6 finally arrives in theaters next month.
More: Scream 6's Saddest Twist Wouldn't Be Sam As Ghostface
Source: Regal Cinema (via Collider)
Source link