Movies news
Ready Or Not Star Is Soaked In Blood Again In New Horror Movie Image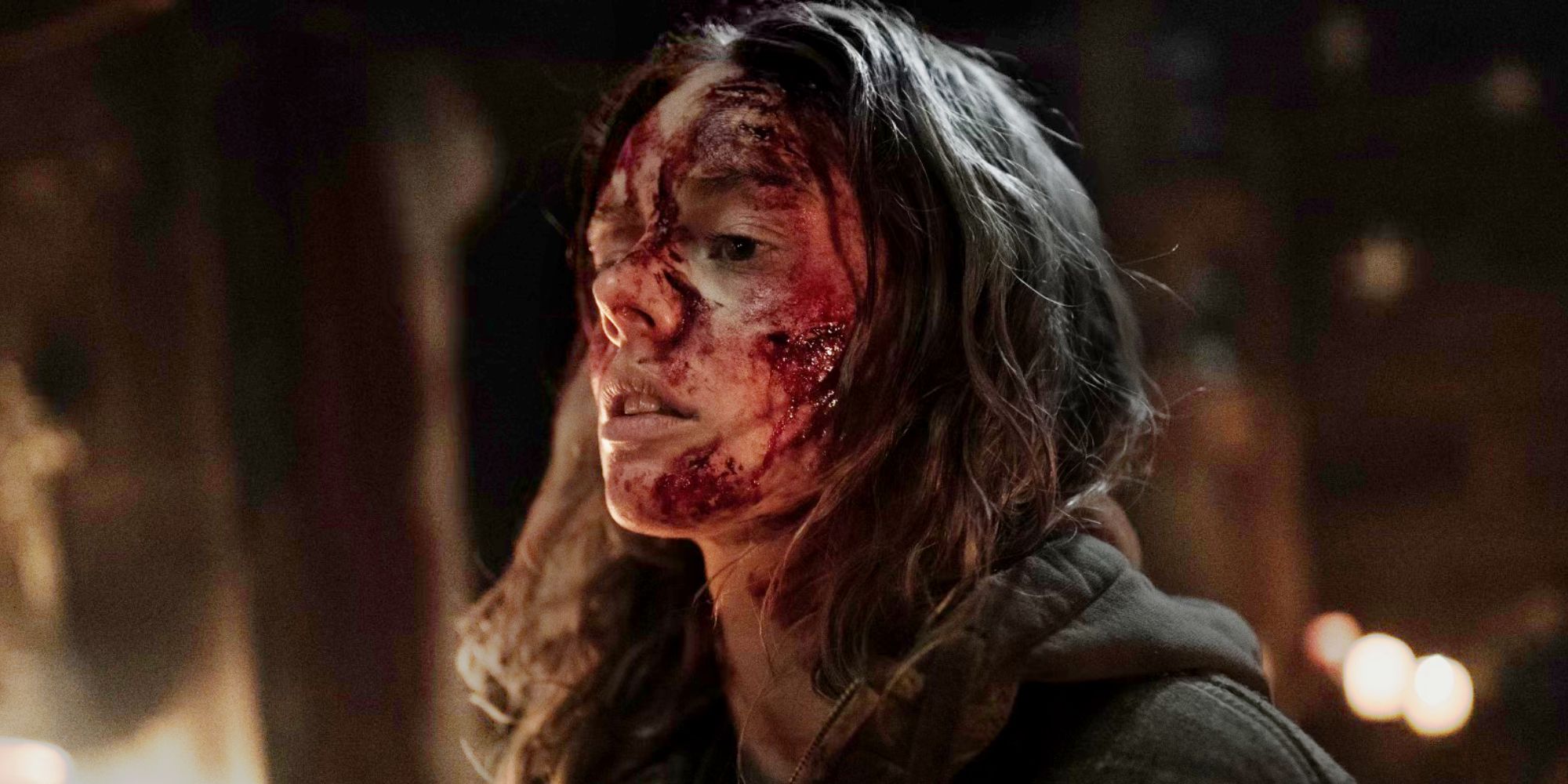 Ready or Not star Samara Weaving finds herself soaked in blood once again in a first look image from her new action-horror movie, Azrael.
In a new image from the upcoming horror film Azrael, Ready or Not star Samara Weaving finds herself soaked in blood once again. The Australian actor is no stranger to violent horror, starring in The Babysitter, its sequel The Babysitter: Killer Queen, and the highly-anticipated Scream VI. However, Weaving may be most recognizable from her acclaimed performance in the black horror comedy Ready or Not, which found the actor completely covered in blood on her wedding night.
Deadline now shares a first look image at Weaving's new action-horror film, Azrael.
Although not much is known about the film, Weaving stars as the titular character, who has run away from a cult-like women-led community where no one speaks. The Ready or Not star finds herself drenched in blood again in the new movie. When Azrael is recaptured, she is chosen to be sacrificed to keep an ancient evil at bay. With no desire to give in to the ritual, she must try to escape her captors to avoid certain death. Michael Rothstein of Mossbank Inc. praised the film's script and called it "relentless." Check out what Rothstein said below:
From the first minute we read it, we were captivated by the world of Azrael and the potential of a film so relentless and action-packed for its genre – distinguished by its own unique "voice," which has so much to say. E.L. Katz and Simon Barrett have delivered something truly visionary, which will undoubtedly connect with a global legion of fans. And we couldn't think of a more perfect heroine in Samara Weaving, who's at the peak of her powers right now.
Related: Every Samara Weaving Horror Movie, Ranked
What We Know About Azrael
E.L. Katz serves as Azrael's director. He has previous experience in the horror genre, helming episodes of the Mike Flanagan Netflix miniseries The Haunting of Bly Manor, Swamp Thing, Scream: The TV Series, and the thriller film Small Crimes. Acclaimed theatrical horror writer Simon Barrett penned Azrael. His credits include chapters in the V/H/S anthology franchise, You're Next, The Guest, and 2016's Blair Witch.
Joining Weaving in the Azrael cast is Vic Carmen Sonne, Katariina Unt, Karen Bengo, and Johhan Rosenberg. However, it is unknown what roles these actors will play in the upcoming film. They will likely portray members of Azrael's murderous cult, hell-bent on protecting the community from whatever evil lurks in the surrounding wilderness.
Azrael's basic premise is reminiscent of Weaving's previous film, Ready or Not. In the 2019 movie, the le Domas family must complete an assortment of games in order to keep an ancient evil from killing them. However, that film had a comedic flair to it that Azrael might not, helping to separate the two. Additionally, it will be interesting to see how Weaving's characters in the two projects stand apart. With Azrael still in post-production, no release date has been revealed.
Next: Every Horror Movie Easter Egg & Reference In The Scream 6 Trailer
Source: Deadline
Source link