World News
Top medical association teaches 'surgeons are racists' and 'the practice of surgery is racist,' doctor says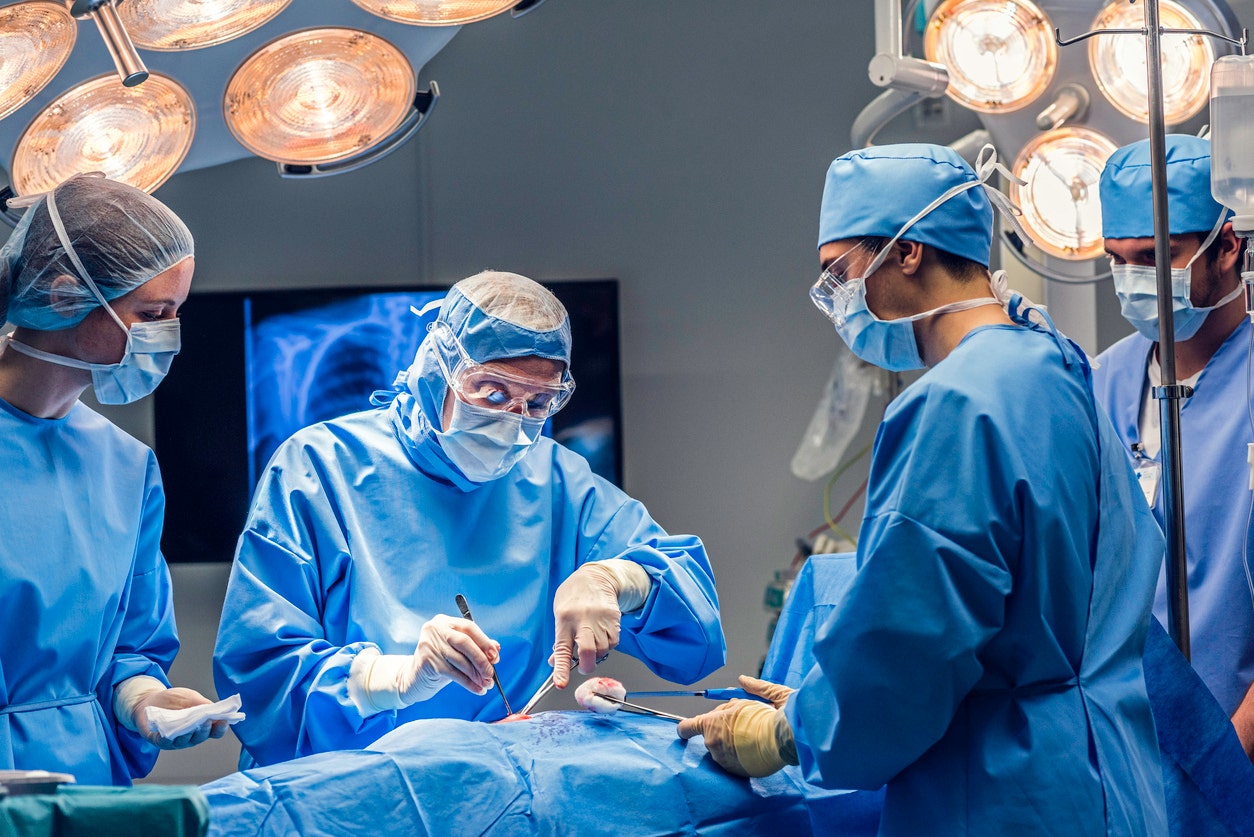 A doctor is sounding the alarm about the danger of prioritizing equity over skill in the medical field, saying the country's largest surgical organization is no longer promoting excellence in surgery. 
Dr. Richard Bosshardt, a plastic surgeon based in Florida, said he was "banned for life from access to members of the American College of Surgeons (ACS) and their online discussion forums" for raising concerns about the organization's push for critical race theory and anti-racism measures in the medical field. 
"The mission of the ACS, which was written into their initial mission statement 'to serve all with skill and trust,' has since been changed," Bosshardt explained Wednesday on "Tucker Carlson Tonight." "They were supposed to be promoting excellence in surgery and supporting surgeons and their patients. Unfortunately, this is no longer true."
INDIANA MEDICAL STUDENTS SUBJECTED TO DEI INSTRUCTION ON GENDER AS PART OF BASIC HUMAN STRUCTURE COURSE
"My ban occurred because two years ago, I noticed that there was a direction of the ACS to try to jump onto this systemic racism bandwagon – that seems to be very popular these days. The ACS leadership went to war against itself," he said. 
"It declared the ACS, the American College of Surgeons, to be structurally racist. It also went on to say that surgeons are racists and even the practice of surgery is racist. What this did is it produced a type of messaging that now states that, as you clearly put, it's best if patients are treated by surgeons of their own race."
The board-certified plastic surgeon asked host Tucker Carlson what he prioritizes when he's looking for a surgeon for his loved ones. 
"Skill," Carlson responded. 
"Skill? Absolutely. What about trust?" Bosshardt asked. "I would say that after skill, probably the single most important thing that goes into providing good medicine is trust. A patient has to trust that the surgeon is not only competent and skilled, but also has their best interests at heart and will do the best for them. A surgeon, on the other hand, has to also trust the patient that they will understand that the surgeon is doing his or her best."
Bosshardt argued in an op-ed for the Wall Street Journal the ACS was "deliberately promoting ideas that sow distrust among doctors and patients, insult the integrity of professional surgeons and reduce the quality of the care we provide."
He wrote the organization was "silencing dissent" by banning him from online forums and blocking his access to a directory of his peers. 
CLICK HERE TO GET THE FOX NEWS APP
"These are the actions of ideologues intent on radicalizing the surgical field instead of improving care. Surgeons can't let that happen," Bosshardt wrote. "The only way to reverse it is for surgeons to speak out against the corruption of our profession. The ACS must choose between surgery and ideology." 
 
Source link