Movies news
Timing Is Right For WWE To Split The Street Profits & Push Montez Ford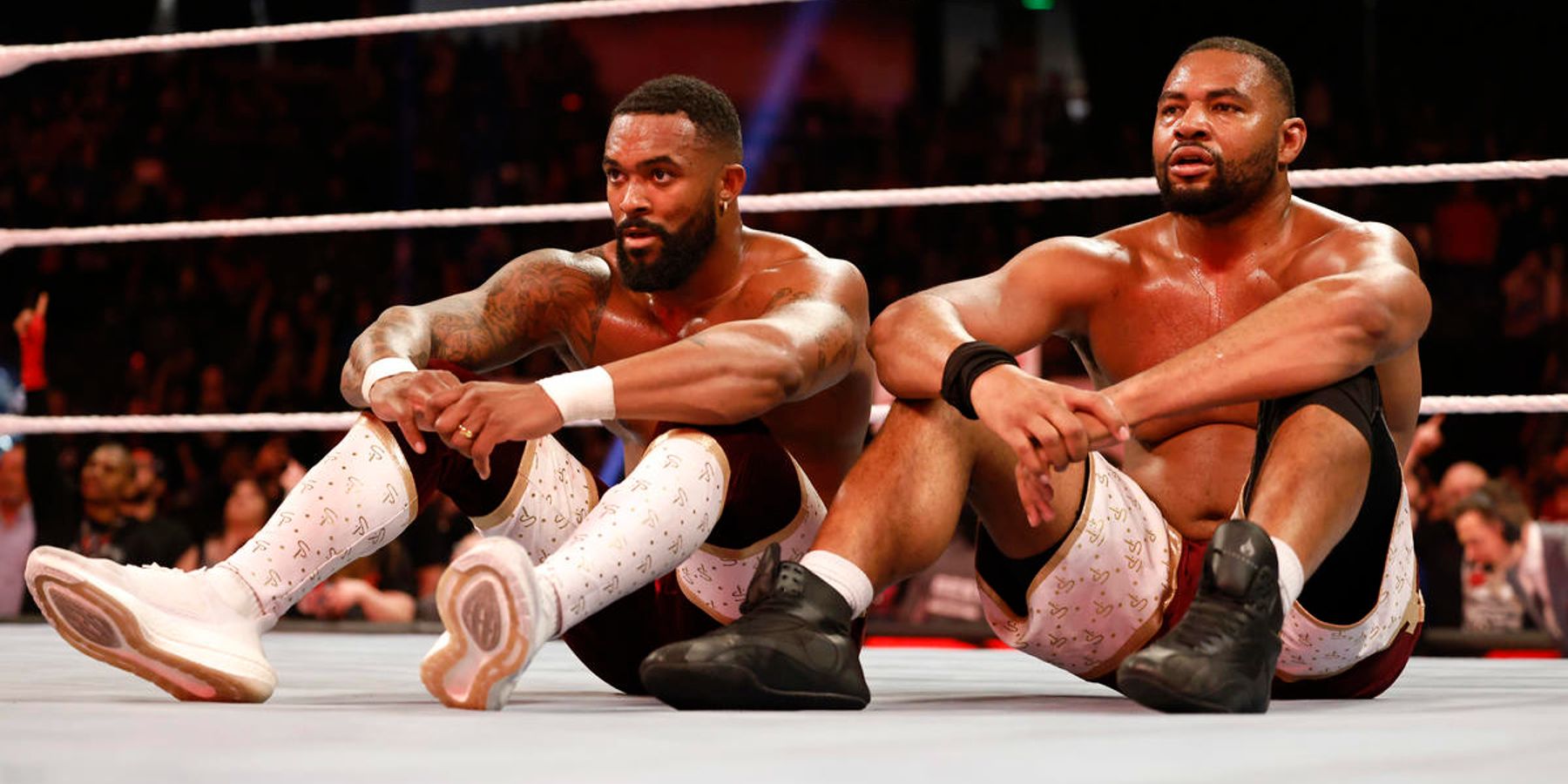 Breaking up a popular tag team like the Street Profits is never easy. Yet the timing might be right for WWE to pull the trigger and push Montez Ford.
Not all tag teams are destined to get split up by WWE, but The Street Profits have always seemed fated for runs as singles stars. During any other recent era, Montez Ford and Angelo Dawkins would be multiple-time champions in their division, spurred on by their physicality and natural charisma. Unfortunately for them, they exist in the same timeline as The Usos. The Bloodline members have held the SmackDown titles for 540 days and the Raw belts for 234. That continuity is good for the prestige of the championships but bad for The Street Profits.
Too often, Ford and Dawkins end up playing second fiddle to The Usos. There are worse lots in WWE than being the tag team that can almost always get four- or five-star matches out of the champs. Yet that might be the ceiling for The Street Profits while The Bloodline continues to run roughshod over the red and blue brands. There's no reason to assume that faction will crumble anytime soon, either. WWE has been trying to get Roman Reigns cheered for over half a decade, and it won't be pulling the plug on that willingly. For these reasons—plus a few more—the timing is right for Montez Ford and Angelo Dawkins to go their separate ways.
Related: Will Sasha Banks Ever Be Inducted Into The WWE Hall Of Fame?
Raw Has Room For A Few Fresh Solo Acts Like Montez Ford
Raw is in a strange state right now, with the storylines that Triple H pulled the trigger on after taking over creative control slowly growing stale. For almost half a year, the United States Championship scene has centered around three men—Seth Rollins, Austin Theory, and Bobby Lashley. All of Judgment Day's matches end the exact same way. AJ Styles broke his ankle, deflating any momentum The OC had as a faction, and fans haven't been buying into Bayley's heel run. There's room on the red brand for a new singles star to shake things up in the short term, which is where Montez Ford comes in.
WWE could go through with a basic tag-team breakup angle here, but it'd be infinitely more interesting for Ford and Dawkins to remain on-screen friends. Too often in WWE, babyfaces are left to their own devices while the heels beat them down. Montez and Angelo don't have to suffer this same fate. Instead, they can put The Usos over by admitting that they're the better team right now while also pointing out that they reached new heights after Jey Uso went on his main-event run. They can watch each other's backs while also doing their own thing, reminiscent of The New Day.
It wouldn't have to be goodbye forever, just a goodbye for now as Ford strikes out on his own to see what he's made of. He's already the best hot tag in professional wrestling (with all due respect to The Young Bucks), and few stars can fire up a crowd as Ford can. He's frenetic and explosive in a way few stars on WWE's roster can match. Ford also seems to understand the gravity of individual moments, slowing down when the need is there before erupting into an offensive hurricane. The pieces are all there for Montez to go out and shake up the US Championship scene, at the very least. The long-term prospect for his solo run may be more murky, though.
Is There Room For Montez Ford As A Singles Star Long Term?
Montez Ford is not old by any measure. He'll turn 33 in May, and that's young in modern professional wrestling. The kicker is that there might not be room for another wrestler to get added to the top guy mix. Roman Reigns may go part-time after WrestleMania 39, but WWE will likely still want him around for significant events. Bron Breakker has done almost all there is to do in NXT, and the 25-year-old blue-chipper isn't coming to the main roster to feud with Dolph Ziggler or Mustafa Ali. Brock Lesnar is a cowboy-cyborg hybrid who could wrestle three or four times a year for another five or six years if he decided to. WWE still seems committed to pushing Theory like a big-time star, Seth Rollins might be the most popular performer in the company, and Cody Rhodes will be healthy enough to return soon.
That doesn't leave much room for someone like Ford to carve out a niche for himself over the next few years. The thing is, his tools vary significantly from those of the superstars mentioned above. Perhaps to the point where he'd be right at home in the US or Intercontinental Championship picture while occasionally flirting with a major men's title. That's directly parallel to where The Street Profits are as a tag team, as they have pushed The Usos to the limit for the tag titles more than once. Under Triple H, those secondary titles have also been elevated to much loftier status too. Pushing for those belts is an excellent spot for anyone to be in right now, Ford included.
Fans also haven't seen Ford feud with any of Raw or SmackDown's top stars. Pulling the trigger on a singles push for him now would give the company some fresh feuds to work with, and who knows what happens once Montez gets ahold of a mic. Sometimes stars manage to get themselves over in major, storyline-shifting ways. Just look at what Sami Zayn has done with what was once a tiny foothold in The Bloodline arc. Ford has that kind of talent, and it's time for WWE to unleash him on the solo scene and see what happens. The worst-case scenario is that The Street Profits come back together in a heartwarming post-WrestleMania 39 storyline. The best-case scenario for WWE is that Ford proves himself to be a bankable star, able to hang with the likes of Theory, Rollins, and Rhodes on a nightly basis.
Next: 8 Bold Predictions For WWE In 2023: CM Punk Returns, The Rock's Run & More
Source link